Biography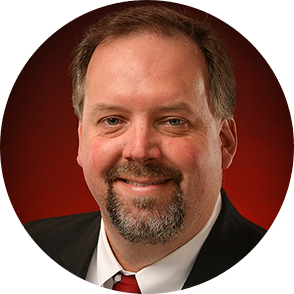 Dr. Lee Vardaman serves as Associate Provost for Academic Support at Troy University where he manages the business affairs of the Academic Division and provides oversight of Continuing Education and Outreach. Dr. Vardaman has 20 years of higher education administration and teaching experience. Prior to his current position, Dr. Vardaman spent nine years leading TROY's Human Resources Department that included the Payroll Department. Before joining TROY, Dr. Vardaman served as both HR and IT manager for the Southeast Alabama Regional Planning and Development Commission in Dothan, Alabama. Dr. Vardaman has held local, state, and national leadership positions in SHRM and CUPA-HR.
Dr. Vardaman earned a bachelor's degree in management and master's in human resources from The University of Alabama and earned a doctoral degree in educational leadership, policy and law from Alabama State University. He also holds SHRM Senior Certified Professional certification from the Society for Human Resource Management.
Publications & Presentations
Vardaman, D., Atkins, R., Frazier, D. (2019). Market and Financial Analyses for Academic Program Planning and Evaluation. Academic Impressions Conference. New Orleans, LA.
Vardaman, D., Atkins, R., Frazier, D. (2018). Making the Business Case for New and Existing Academic Programs. Academic Impressions webinar.
Vardaman, D. L., Vardaman, S. A., Findley, H. M., Warren, I. L. (2013). The do's and don'ts in the search of faculty talent. Perspectives: Policy and Practice in Higher Education, 17(2), 57-61. www.tandfonline.com/doi/pdf/10.1080/13603108.2012.674983
Findley, H., Vardaman, D., He, P. (2013, May). A hostile sexual harassment: A legal update. Journal of Legal Issues and Cases in Business. Vol. 2.
Findley, H., Vardaman, D., Fretwell, C., Moten, S., Walker, E. & Garrott, S. (2011). A hostile racial environment: How hostile does it have to be? Journal of Business and Behavioral Sciences. Vol. 23 (1), pp. 86-95.
Findley, H., Vardaman, D., Moten, S., Fretwell, C. & Garrott, S. (2010). The rules of the game: Union solicitation in the 21st century workplace. Employee Responsibilities and Rights Journal. Vol. 22 (1), pp. 33.
Research Interests
Current research interests are:
Higher education leadership
Human resource management
Strategic planning and development