Biography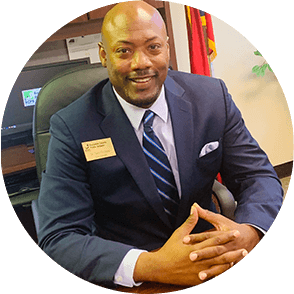 Dr. Oatts has served as an elementary, middle and high school principal, Assistant Superintendent of Student Achievement, and presently Superintendent of Rockdale County Public Schools. Additionally, Dr. Oatts spent twenty years as a College of Education Graduate Adjunct Professor having taught at numerous traditional and proprietary institutions across the state of Georgia. During his distinguished tenure as Principal, Dr. Oatts received many accolades such as Distinguished Title I Elementary School, secured Title I funding to implement a site-based pre-kindergarten summer intervention program for select rising kindergarteners, partnered with Georgia State University to provide district-wide running records training for literacy coaches, inaugurated the district's first high school credit-bearing middle grades world languages program, increased graduation rate by nearly 10 points, received America's Best High Schools (Bronze) recognition and Washington Post Most Challenging High School. As Assistant Superintendent and Superintendent, Dr. Oatts has significantly increased student achievement across the board.
Publications & Presentations
Spencer, L. E. and Oatts, T. O. (1999). Conduct Disorder vs. Attention-Deficit Hyperactivity Disorder: Diagnostic Implications for African-American Adolescent Males. Austin, TX: Education.
Spencer, L. E., Cooper, M. E., and Oatts, T. O. (1999). Journey Toward Wholeness: Moving from Racial and Cultural Diversity to Anti-Racist Multiculturalism. Statesboro, GA: Empowering Youth-At-Risk with Skills for School and Life.
Spencer, L.E. and Oatts, T. O. (2000). Reflections on Multicultural Aspects of Mentoring. Denton, TX: CSI Exemplar.
Oatts, T. O. (2005). School Matters: An Insider's View of the Achievement Gap. Atlanta, GA: Exceptional Publications.
Oatts, T. O. (2006). W.E.B. Du Bois and Critical Race Theory: Toward A Du Boisian Philosophy of Education. Atlanta, GA: Exceptional Publications.
Research Interests
Current research interests are:
comparative global K-12 curriculum
comparative global K-12 educational accountability structures
counselor education
domestic and global achievement disparity
educational equity
global higher education
global pandemic readiness
rural education dynamics (domestic and global perspectives)
the impact of digital learning
world language curricular implementation