Thank you to all of the generous sponsors of Troy University BEST Robotics

Supporters
Thank you to all of the generous supporters of Troy University BEST Robotics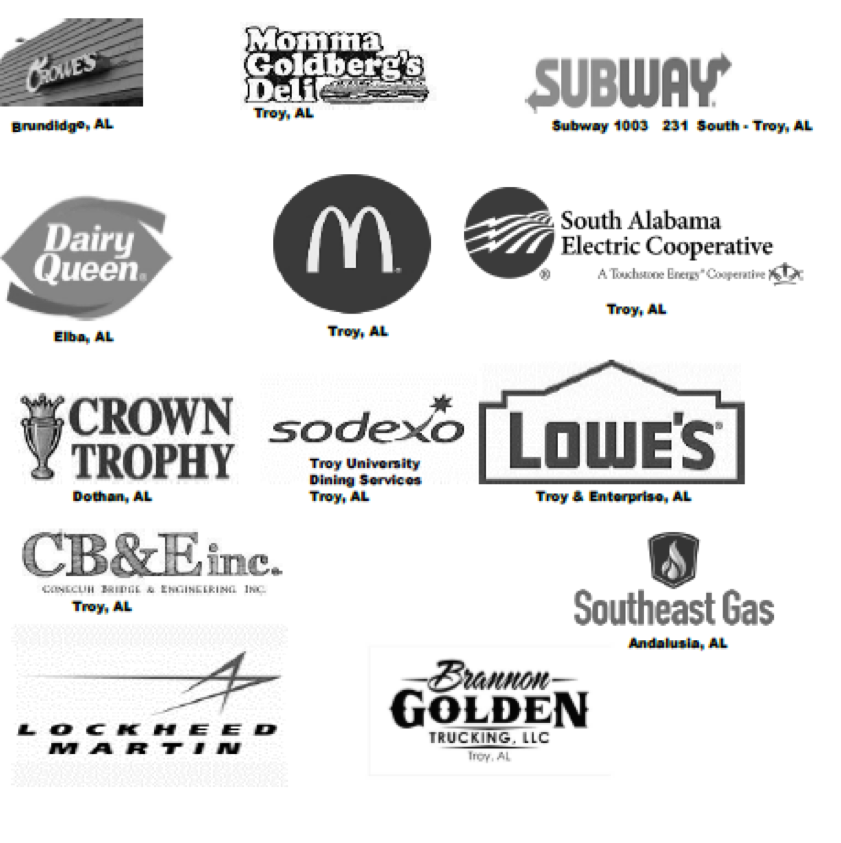 Sponsor Packet
Become a Sponsor of Troy University BEST Robotics Today
Donate to Troy BEST Robotics
In the Donation Information section, select the amount of your donation.
In the Designation section, select Troy BEST Robotics in the drop-down menu.
In the Additional Information section, indicate if your donation is a one time or recurring gift.
In the Comments section, indicate how you would like this donation listed in the Troy BEST Robotics Game Day program.
Complete the Billing and Payment Information.
Click the "Donate Now" button.
For more information contact Troy University BEST Robotics at 334-670-5978.
Download Sponsor Packet: