TROY recognizes, publishes and celebrates the successes of its research community.
Featured Research Accomplishments of the Month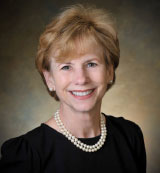 Dr. Carolyn Russell
College of Education
A Reading Project in Three Elementary Schools
In 2011, a reading project designed to foster positive character traits, improve behavior and to develop comprehension skills began in one Title I elementary school in a small Alabama city. High quality children's books that addressed morals, values and ethics were read to students by members of a local civic club. The civic club members included judges, ministers, bankers, business owners, counselors, an assistant superintendent and other professional leaders. The readers were considered role models for the students and they read and discussed books that addressed positive character traits such a tolerance, honesty, kindness, respect, responsibility, cooperation and acceptance. Included among the books the role models read were: Be Good to Eddie Lee (tolerance), A Day's Work (Honesty, self-respect), Swimmy (cooperation), It's Mine! (sharing), The Empty Pot (honesty and courage) and The Wednesday Surprise (care and compassion). In 2012 the project was expanded to three Title I schools. The readers/role models were the civic club members, athletes from a junior college and gifted students from a local high school. The project will continue in the fall.
In order to determine which character traits to address first, teachers were asked to complete a survey at the beginning of each school year. To measure the effectiveness of the "read alouds" and discussions, an end-of-the-year survey was completed by the teachers. According to survey results, the reading project was effective in improving comprehension, behavior and the development of positive character traits. An unanticipated result was that the readers became very popular and the students, teachers and readers formed close relationships.
Submit Information about research accomplishments
Spotlight on Alumni Research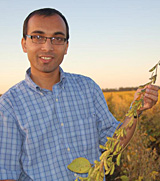 Krishna Bista
Krishna Bista (MSPSE, 2009), an educator from Nepal, is currently pursuing a Ph.D. in Language and Education Leadership from Arkansas State University – Jonesboro Campus. He also works at the Center for Excellence in Education at Arkansas State University. He has conducted and published numerous research studies. Some of his most recent studies focus on International Student issues, teaching English to Second Language learners, and gender issues in educational textbooks.
Recent Publications:
Learning-centered community college and English as a second language program. The Southeast Asian Journal of English Language Studies.
Academic dishonesty among international students in higher education. In J. E. Mille $ J. E. Groccia (Eds.), To Improve the Academy, Vol. 30. San Francisco, CA: Jossey-Bass.
Multicultural literature for children and young adults: Writing about life within/out a particular culture. The Educational Forum.
Silence in teaching and learning: Perspectives of a Nepalese graduate student. College Teaching.
Recent Grant Applications and Awards
Recent Publications and Presentations