Honors Convocation
2021
Honors Convocation is one of the most important events in the life of our University. Troy University pays tribute to our outstanding students at Honors Convocation. Students who have been initiated into honor societies during this past academic year are recognized during the program by their respective college Dean. Individual awards are given to exceptional students by University departments and honor societies for their contributions to academics and the University. Faculty and staff are also recognized for their outstanding service to Troy University.
This year we will host Honors Convocation on Monday, April 19 at 7 pm in Claudia Crosby theater. In order to follow COVID guidelines award recipients and two guests will be invited to attend. We encourage new honor society members and others to watch through Troy TrojanVision.
Our guest speaker this year is Larry A. Peevy. Mr. Peevy is a native of Alabama and has lived in Georgia for the past 39 years. After graduating from Murphy High School in Mobile, Alabama, he earned his undergraduate degree in Business Administration from the University of Montevallo. He later returned to the University of Montevallo to complete his master's degree in education administration and his EdS in Administration. He continued his advanced studies in Administration of Higher Education at the University of Alabama and in 2017 was honored by Piedmont College with a Doctor in Education Degree, Honoris Causa. Mr. Peevy has served his community as the President of Milledgeville Rotary Club: Chairman, Habersham County Chamber of Commerce; Secretary, Georgia Independent School Association Board of Directors, among others. He was named Best Administrator for six surrounding counties, was honored by the Chamber of Commerce in 2017 as the Habersham Countian of the Year and was named 202 Distinguished Citizen by the Northeast Georgia Council of the Boy Scouts of America. He started his 23 years of military service by volunteering as an enlisted man during the Vietnam conflict. He later served with the 121st ARCOM in Birmingham, Alabama where he was instrumental in developing the retention program for the U.S Army Reserve. He received a direct commission as Captain and served on active duty during Desert Storm. He served in top academic administration positions at the University of Montevallo, Georgia College and State University and completed his 35-year career in higher education as Vice President of Enrollment and Retention Services at Georgia Military College. Mr. Peevy joined Tallulah Falls School as President and Head of School in 2007. During his tenure as president, the school has grown by more than 400 students and has achieved a reputation of national prominence. In 2016, the TFS Board of Trustees name the Upper School Complex in his honor. He has been married to his wife Dinah for 49 years; they have two children and four grandchildren.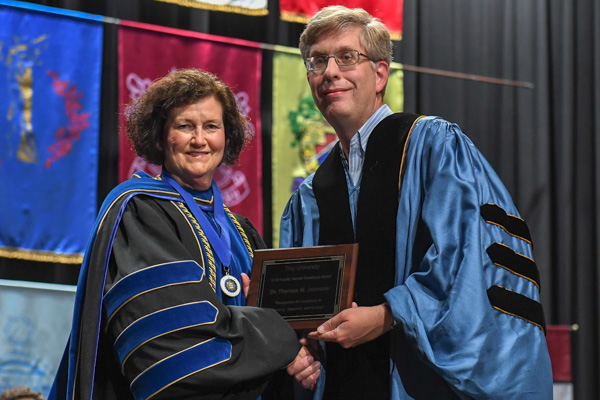 Faculty Senate Award Recipient - Dr. Theresa M. Johnson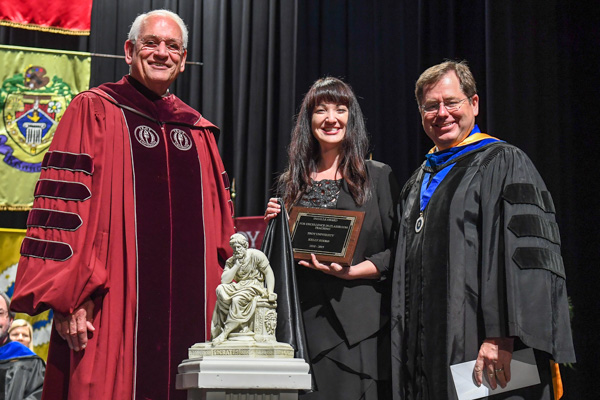 Ingalls Award Recipient - Dr. Kelly Suero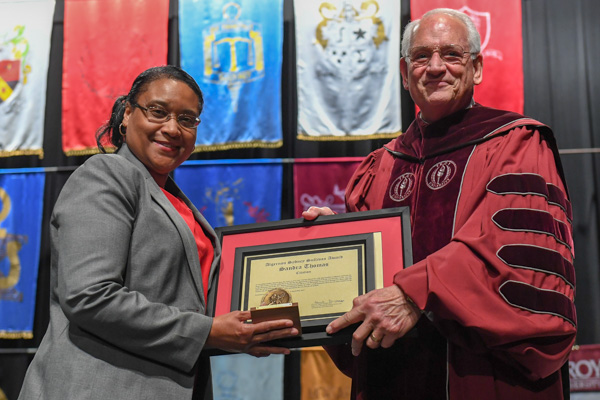 Algernon Sydney Sullivan Non Student Recipient - Sandra Thomas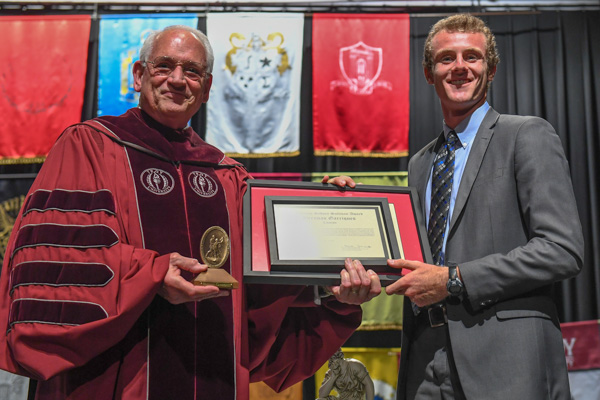 Algernon Sydney Sullivan Male Student Recipient - Brennan Garriques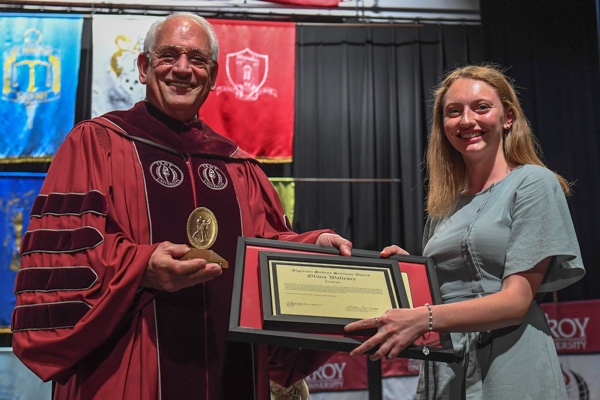 Algernon Sydney Sullivan Female Student Recipient - Olivia Walleser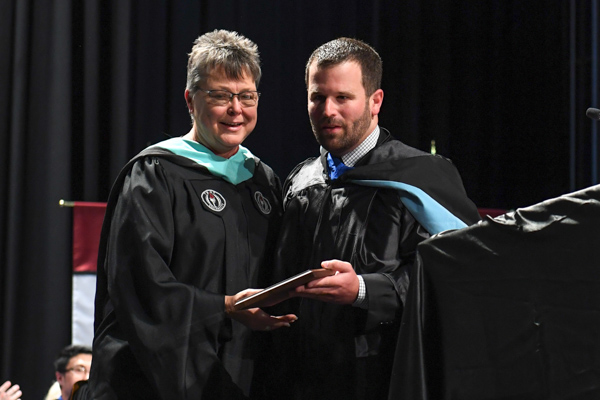 Teresa Penn Rodgers Excellence in Student Advising Award - Tamara Jones