Honors Convocation
2019
Thursday, April 25, 2019, 7:00 p.m.
Smith Hall, Claudia Crosby Theater

Honors Convocation is one of the most important events in the life of our University. Troy University pays tribute to our outstanding students at Honors Convocation. Students who have been initiated into honor societies during this past academic year are recognized during the program by their respective college Dean. Individual awards are given to exceptional students by University departments and honor societies for their contributions to academics and the University. Faculty and staff are also recognized for their outstanding service to Troy University. Please join us in this celebration.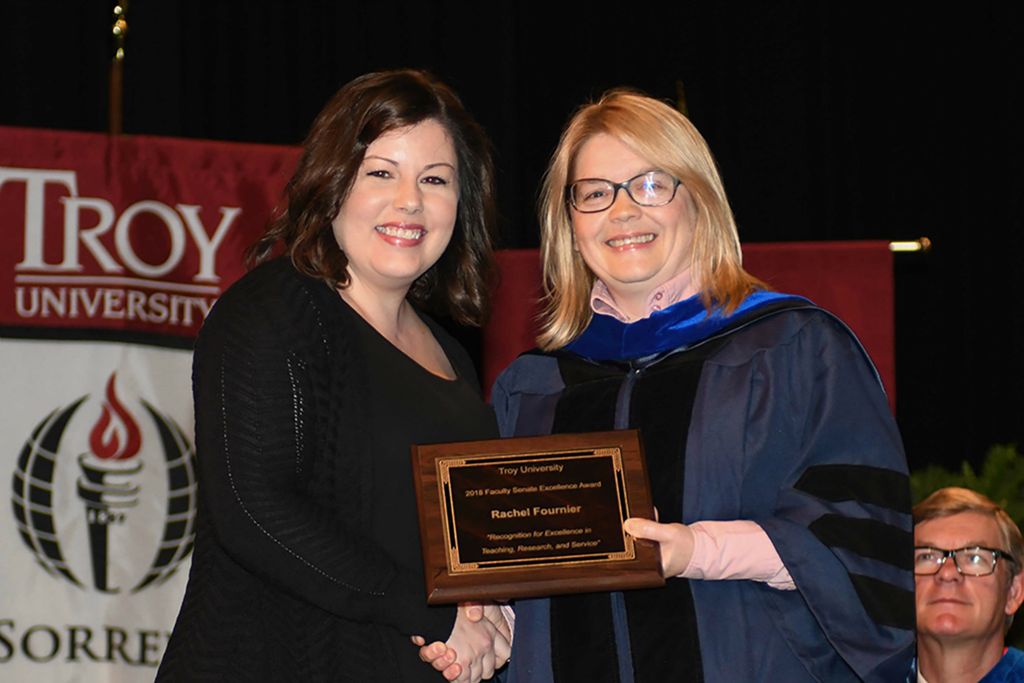 Faculty Senate Award Recipient - Rachel Fournier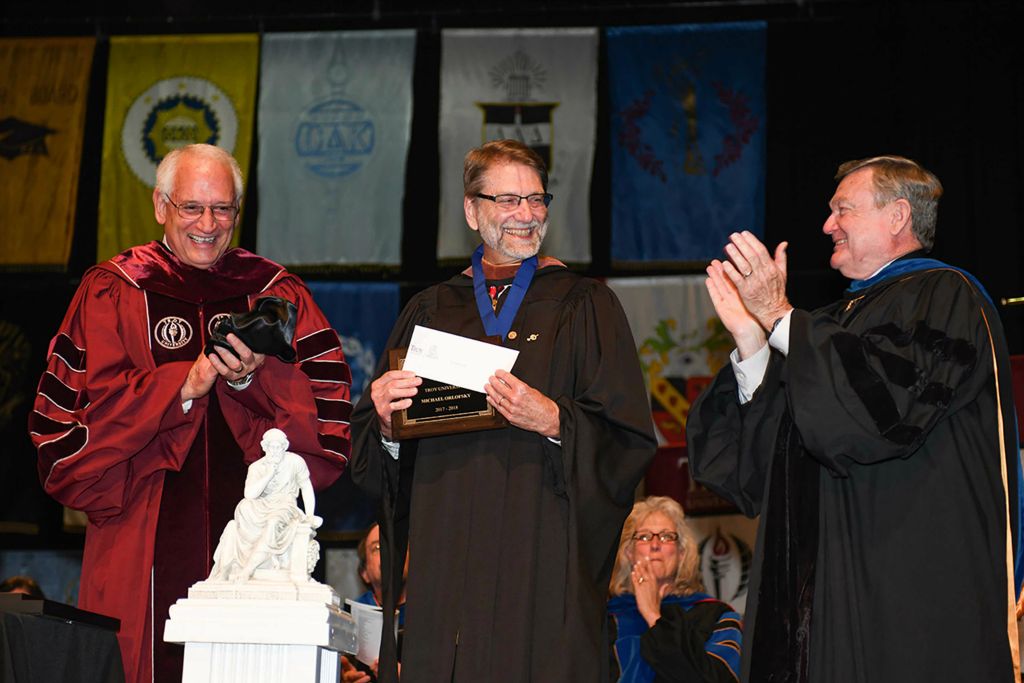 Ingalls Award Recipient - Mike Orlofsky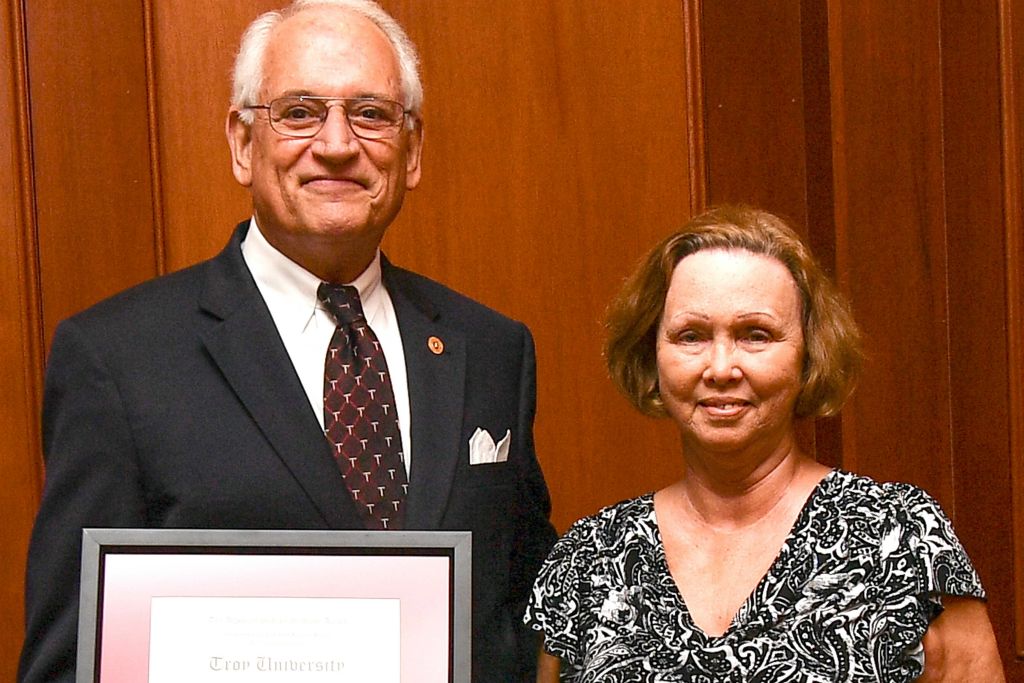 Algernon Sydney Sullivan Non Student Recipient - Rhonda Taylor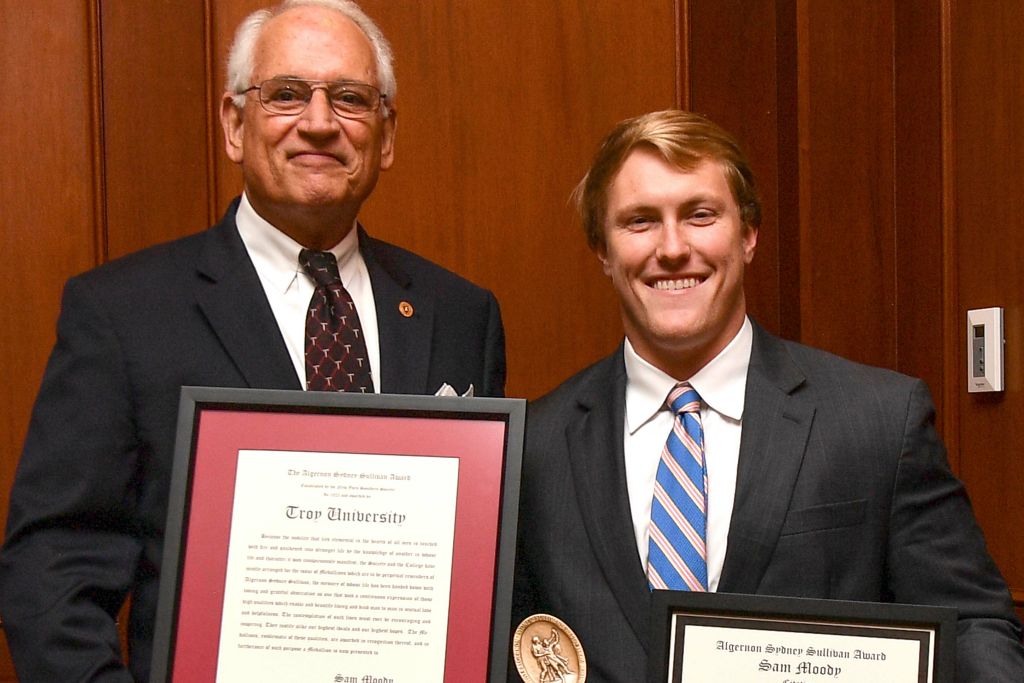 Algernon Sydney Sullivan Male Student Recipient - Sam Moody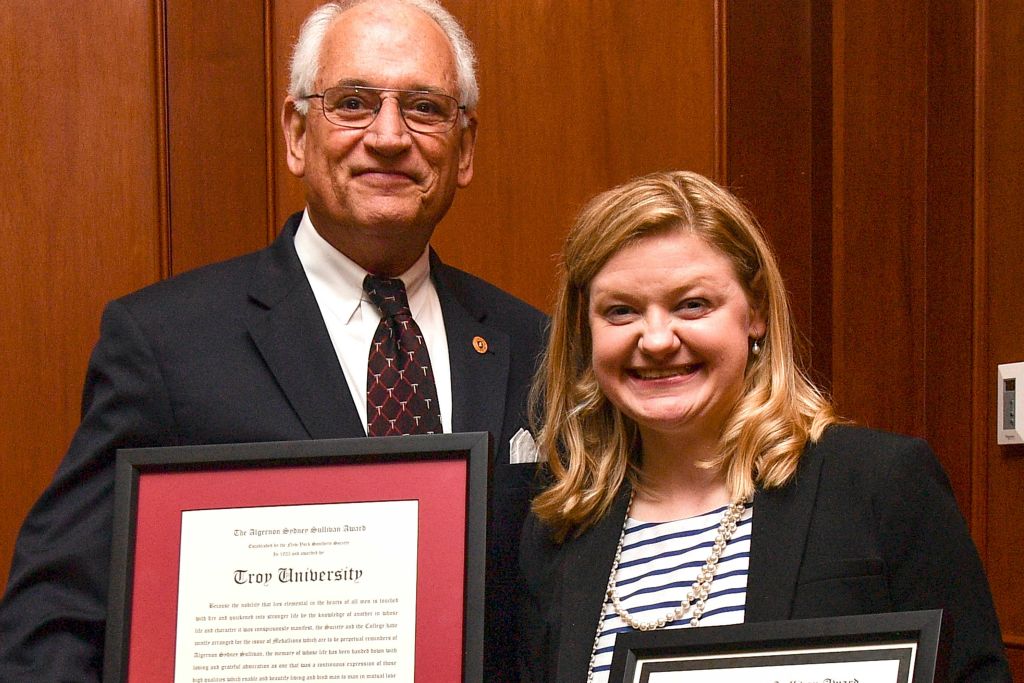 Algernon Sydney Sullivan Female Student Recipient - Sarah Grace Stone
2019 Honor Convocation Speaker
The keynote speaker for the 2019 Honors Convocation Speaker is Rev. John Ed Mathison.
Frequently Asked Questions
When and where is Honors Convocation?
Honors Convocation is Thursday, April 25, 2019 at 7 p.m. in Smith Hall, Claudia Crosby Theater.
Are tickets required to attend the ceremony?
The ceremony does not require tickets. New honor society members, award recipients, faculty, staff, families and friends are welcome to attend.