International arts center
Troy University's Janice Hawkins Cultural Arts Park and International Arts Center is the place where East meets West at Troy University. People of all ages come together to celebrate, to dance, to sing, to learn, to find inspiration and to experience the world in the beautiful Janice Hawkins Cultural Arts Park. Inside the International Arts Center, the Fred "Nall" Hollis Museum features Nall's works from the 1960s to today, and the Huo Bao Zhu Gallery houses a revolving gallery of art and visiting exhibits. The Warriors Unearthed exhibit by artist Frank Marquette interprets the history behind the famous terracotta warriors.
Visit the International Arts Center
Sticks and Stones
Driftwood, heart pine, bones and stones – what once was discarded by nature, a product of her elements and testament of power, is brought back to life by Larry Strickland through the form of sculpture.
Sticks and Stones features a collection of sculptures which are composed of materials Strickland has encountered in nature. His artistic vision co-exists with the ravages nature has dealt the materials, celebrating the materials' motion and imperfection and incorporating them into the sculpture's design. Strickland sees in each durable, dead piece of wood the representation of life's cycle – birth, death, re-birth: it lives, dies, and is re-born in the vision of the artist.
Among Strickland's many subjects one can find a larger than life horse, a Trojan and numerous angels in this exhibition. Also accompanying Strickland's artwork is a series of poetry, which will be intertwined with the individual sculptures.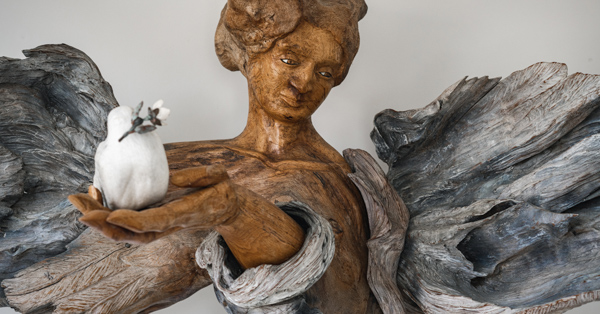 Our Mission
The mission of the IAC is to promote artistic enlightenment, cultural exchange and personal well-being for the Troy University community and beyond through University initiatives and collaborative partnerships, both local and international.
Featured Exhibit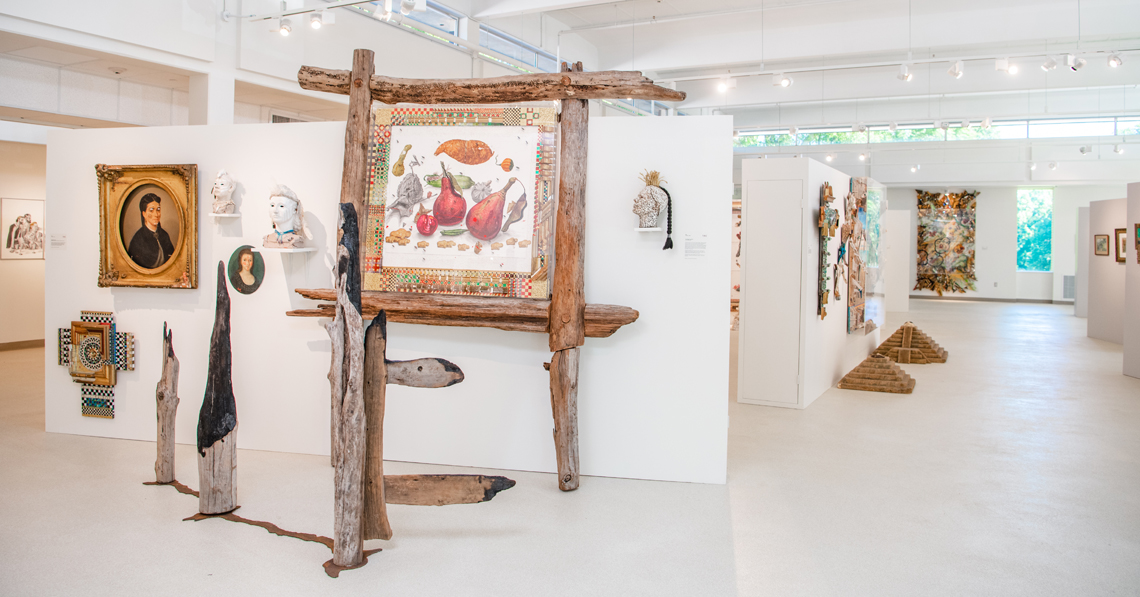 Nall Museum
Nall, who was born in Troy, Alabama, in 1948, is a modern day Renaissance man who has created extraordinary works of art for 50 years living entirely from his art. A multi-talented fine artist, he has traveled the world studying diverse cultures and exploring art, architecture and indigenous craft. Although classically trained, Nall is not a conventional artist who follows tradition regarding use of media, style or subject. Recent retrospective exhibitions of Nall's work were exhibited at the Mobile Museum of Art, Mobile, Alabama, Miami Dade College, Miami, Florida, Menton Museum of Art, Menton, France, the Basilica of St. Francis in Assisi, the Museum of St. Augustine, Pietrasanta, Italy, and the National Arts Club, New York City. The artwork in the exhibitions included finely detailed drawings from his "Alice in Wonderland" series, remarkable botanical paintings and prints, complex mosaics, graphite portraits encased in elaborate frames, intricate line engravings and masterful watercolors.
Learn More