International arts center
Troy University's Janice Hawkins Cultural Arts Park and International Arts Center is the place where East meets West at Troy University. People of all ages come together to celebrate, to dance, to sing, to learn, to find inspiration and to experience the world in the beautiful Janice Hawkins Cultural Arts Park. Inside the International Arts Center, the Fred "Nall" Hollis Museum features Nall's works from the 1960s to today, and the Huo Bao Zhu Gallery houses a revolving gallery of art and visiting exhibits. The Warriors Unearthed exhibit by artist Frank Marquette interprets the history behind the famous terracotta warriors.
Visit the International Arts Center
Nall | Alice in Wonderland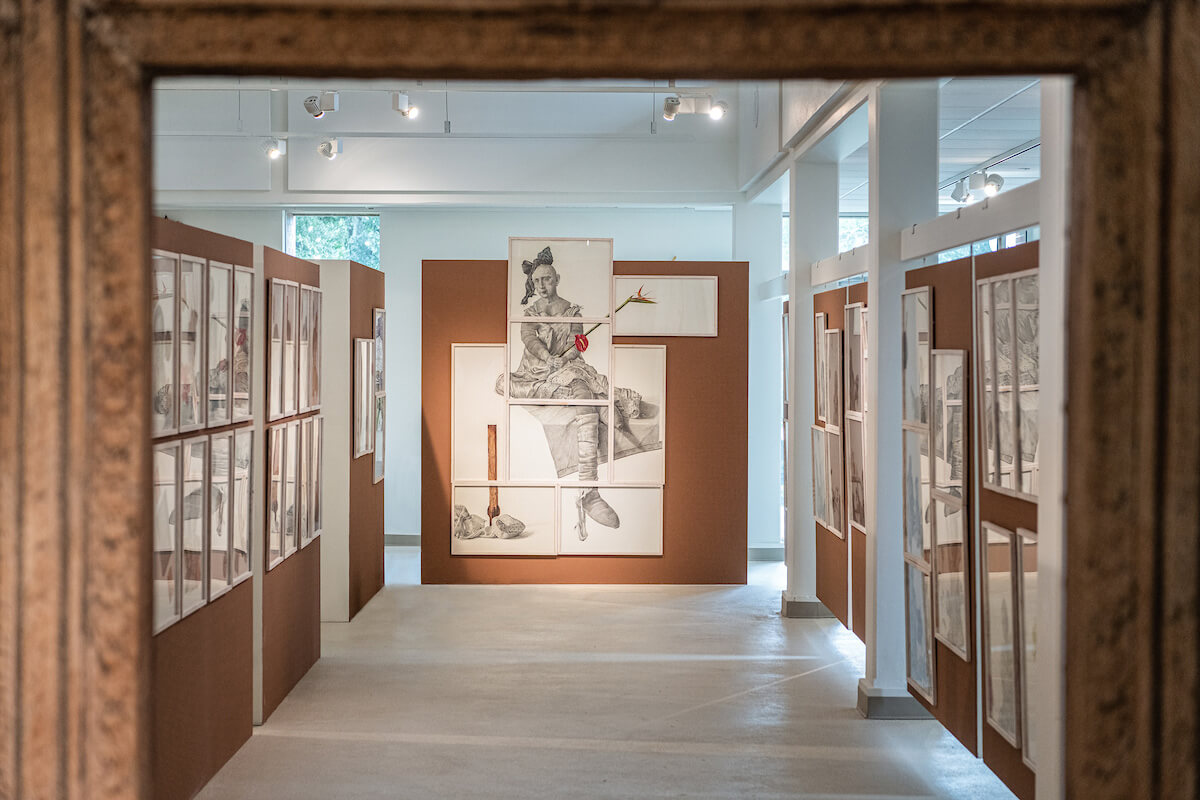 Nall's Alice in Wonderland Exhibit is open at Troy University's Nall Museum and Gallery
In 1975, Nall discovered the enchanting and mysterious "Alice's Adventures in Wonderland" and "Through the Looking Glass". He read and studied the text with great passion, intrigued by the author, Lewis Carroll and the main character, Alice. After a decade of of studying pencil drawings at Ecole des Beaux-Arts in Paris and the University of Alabama, and being mentored by surrealist painter Salvador Dali, Nall embarked on the creation of what he hails the most important series of his lifetime: "Alice in Wonderland".
Learn More
Our Mission
The mission of the IAC is to promote artistic enlightenment, cultural exchange and personal well-being for the Troy University community and beyond through University initiatives and collaborative partnerships, both local and international.
Featured Exhibit
From the Hive
Recent Works by Beverly West Leach

From the Hive is a collection of works exploring a connected flow of images, shapes, colors, and materials built from years of developing a visual vocabulary tied to Mother Nature. The interconnectedness of nature creates a hive of activity within her studio practice, where she creates imagery that becomes metaphorical and open to the viewer's interpretation. Featured works include mixed-media collage, photography, motion graphics, and chalk pastel.
Learn More