Janet Nolan : Reimagining the Everyday
August 9 - Jan. 9, 2021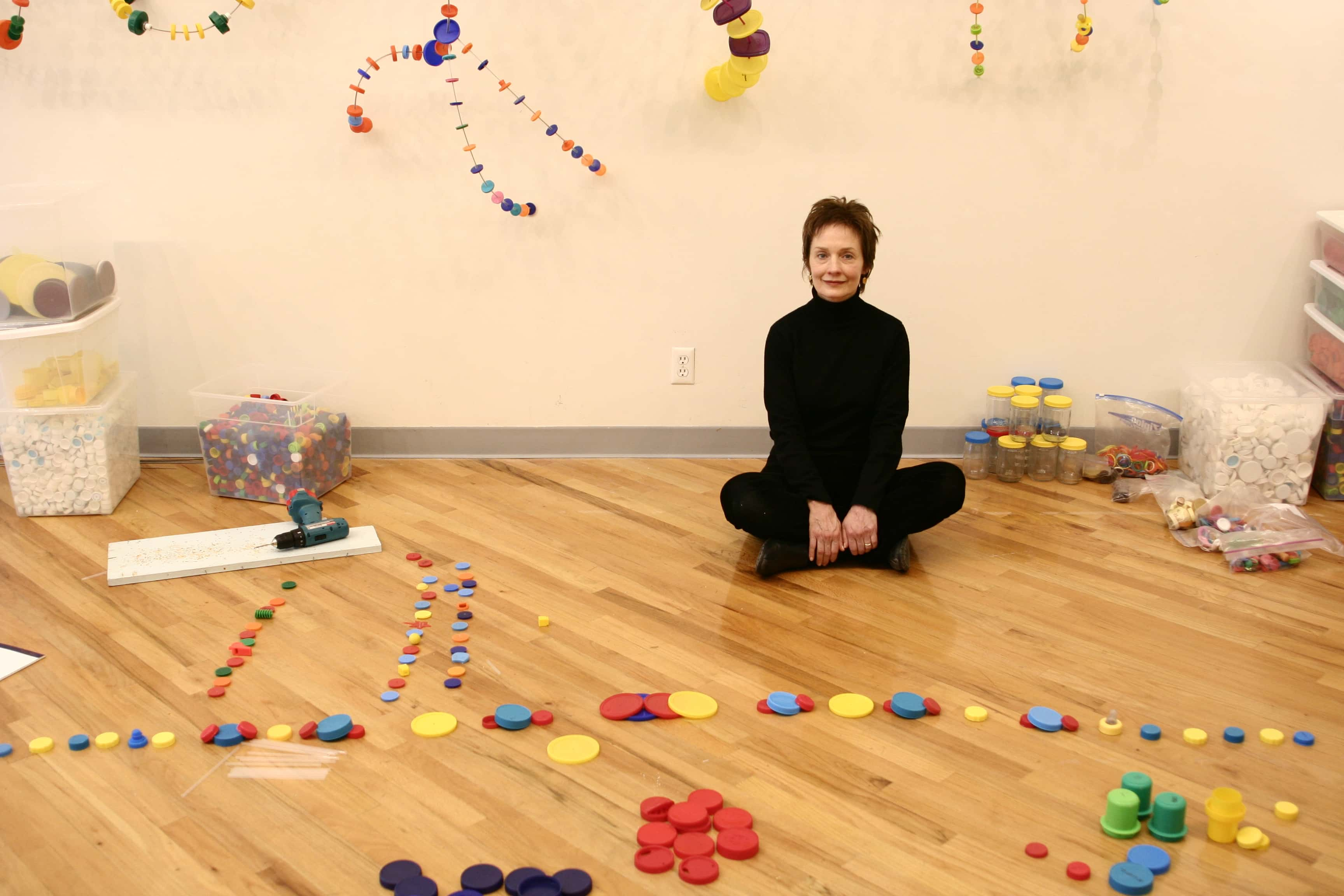 Janet Nolan (1942 – 2019) explores the transformation and resurrection of everyday objects, which are most commonly tossed aside, in her exhibition "Reimagining the Everyday". Unwanted debris, which once served a purpose, takes on a new life and role in this whimsical, colorful display. The theme of reviving consumer waste drives Nolan's work and installations, encouraging viewers to examine their own consumerism and waste habits through her playful forms. Nolan's work dances and grows on the walls, inhabiting the space and converting it into an immersive environment. Her art encourages and provides optimism in regards to recycling, reuse and reimagining the objects that we casually abandon on a daily basis. With a nod to patterns made by nature, the winding forms and various textures found in Nolan's work rise above the identity of the individual materials, celebrating them as a whole on a symbolic level.
Born in Montgomery, Alabama, Nolan earned degrees from Auburn University and Georgia State University. She served as Visiting Artist at Troy University in 2003. Working from her New York studio, Nolan converted the discarded objects of Manhattan's streets into mesmerizing artworks. Nolan's artwork has been exhibited at galleries, universities and museums across the nation. Troy University houses an extensive permanent collection of Janet Nolan's work, gifted by the artist, which can be found installed in various buildings of TROY's campuses.
Stonehenge International
Photo­­­graphy Competition and Exhibit
August 9 - September 24, 2021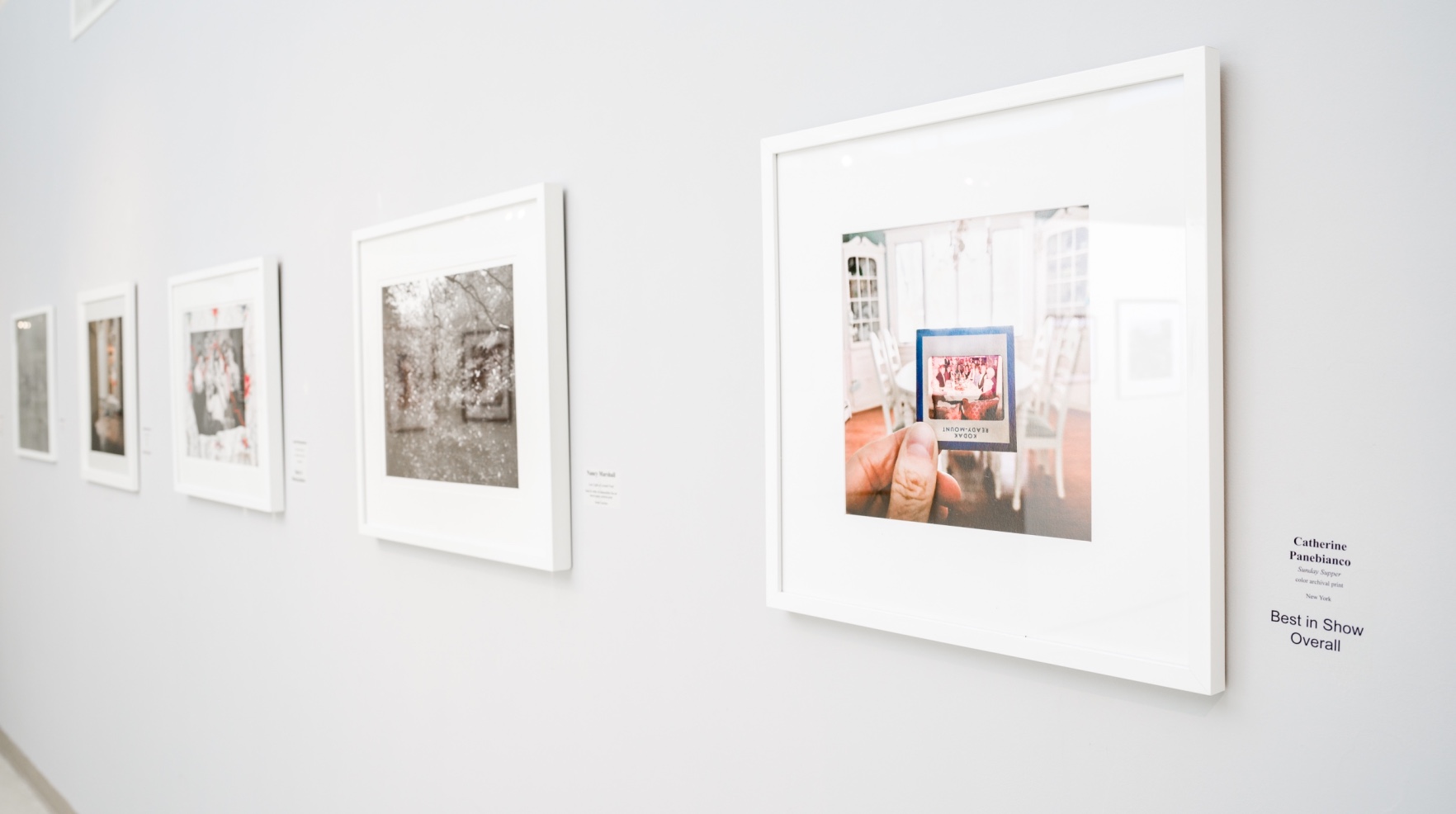 Exhibited in our Huo Bao Zhu Gallery, this international photography exhibition showcases some of the best work being done today in color, black-and-white, digitally altered, and alternative photographic processes. Sarah Kennel, curator of photography at Atlanta's High Museum, selected 67 images for the exhibit from 671 submitted photographs. Images came from 228 photographers representing 31 states and six countries outside of the United States.
The competition/exhibition began in 2018 by the "9," an informal group of Montgomery-area photographers working to showcase quality photography and increase public awareness of photography as an art form. In partnership with Montgomery's Society of Arts and Crafts (SAC's), the event has expanded dramatically, increasing interest from photographers in the U.S. and abroad.
This project has been made possible in part by Grants from the Alabama State Council on the Arts and the National Endowment on the Arts, a federal agency.
The Art of The Story : The Year through a Troy Lens
August 9 - November 9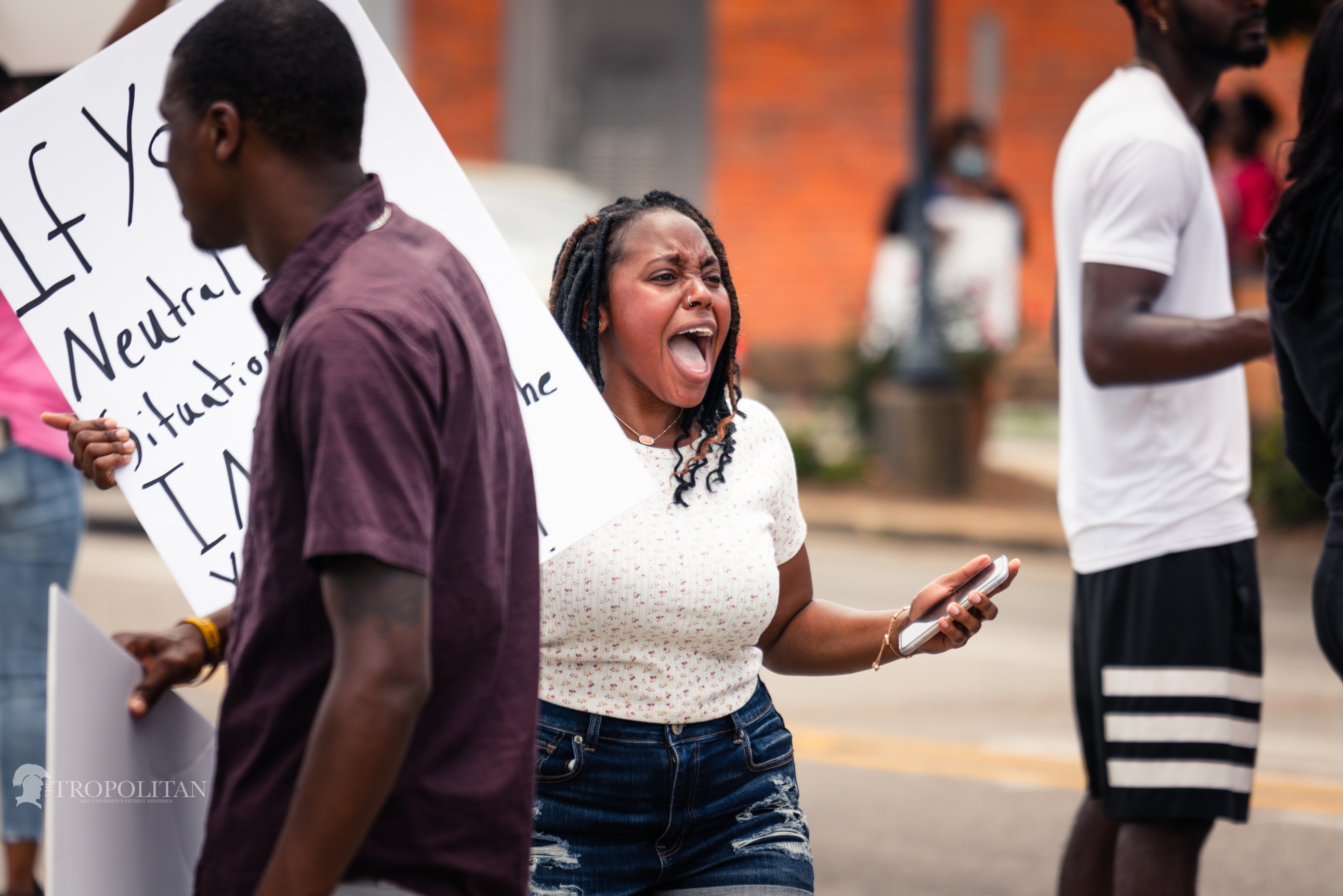 There's a certain art to curating news and telling the stories of people, places and events. The way words flow together doesn't make music, but there is harmony. Time frozen in a news photographer's image didn't take brush strokes – but it did require an artist's eye. The collaboration that happens to produce compelling and salient news by journalists who weave ethical decisions with gripping storytelling often goes unrealized.

The "Art of the Story" offers a glimpse into the different techniques Troy's student journalists used to craft poignant coverage of some of the most important stories of the past year – human rights issues, the pandemic, international relations and entertainment.

As you move through the exhibit, you'll experience part of the elemental design of newspapers, which integrates the origination of written language and human nature – we read left to right, so this exhibit will move you organically in that fashion.

We hope you enjoy the work of the Hall School of Journalism and Communication students as you view this retrospective of the last year through the lens of Troy.

Written by Dr. Robbyn Taylor, journalism lecturer and Tropolitan student publication adviser
(cover photograph by recent TROY Journalism student, Chris Wallace)
Holism: Knowing One's Self | Brandon Rice
May 10 - December 12, 2021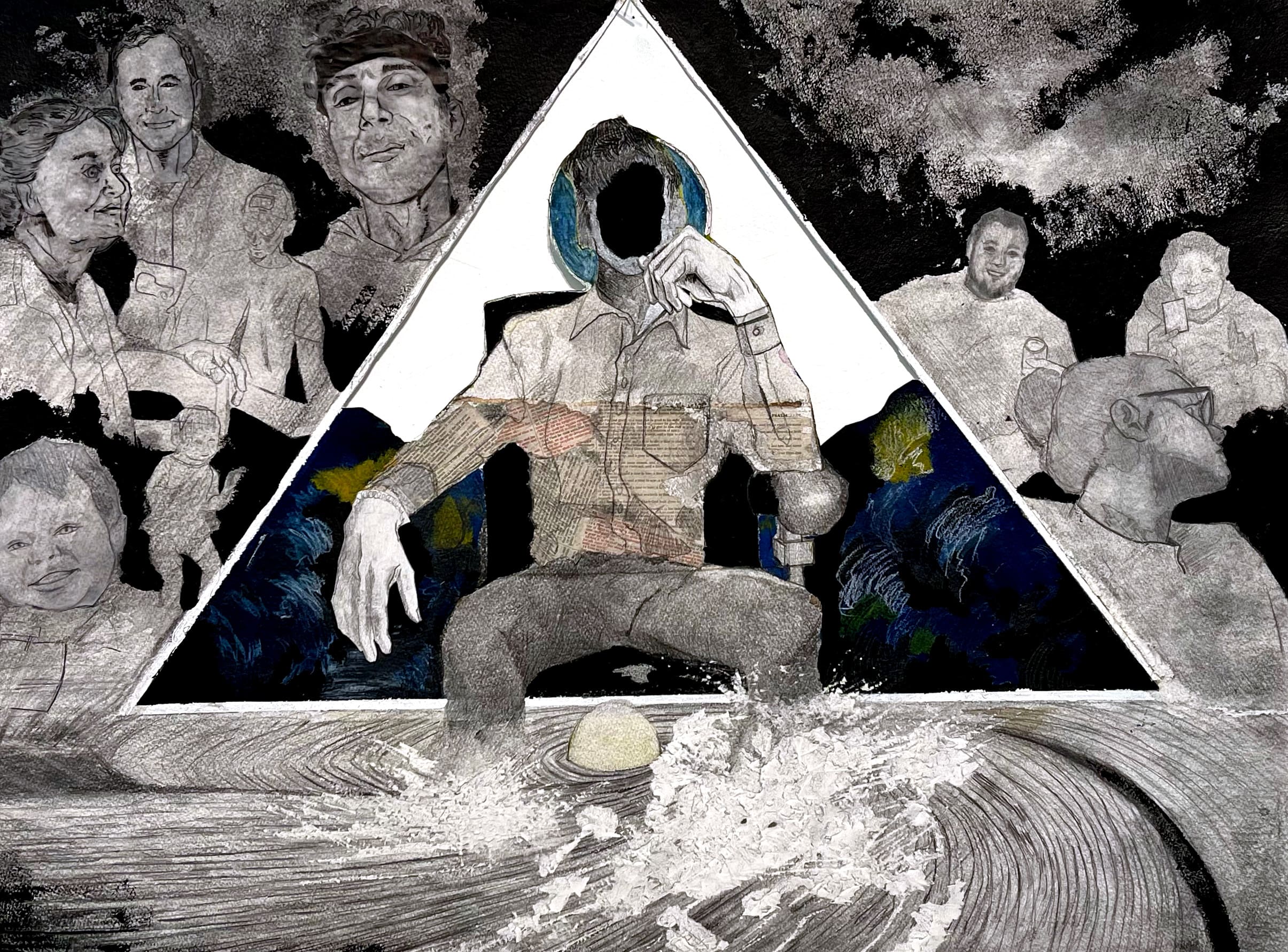 Brandon Rice created this exhibition as introspection to the human experience- infatuated by this experience and what it means to be a person, Brandon invites the viewer into a world of self-reflection.
Through studying religions, looking into psychology, researching ancient societies, and looking at his own life, the compositions revealed themselves to Brandon. Through this series he lures the viewer into the composition by allowing them to investigate the smaller parts of the piece, which in turn allows the viewer to have an appreciation for the art and life as a whole.
"Individuals go throughout life thinking that their problems are only encountered by them, and that their struggles are uniquely theirs. This is somewhat true- one can look at religious parables and stories and realize the underlying questions and longings that all of humanity has asked since the beginning of thought. Ancient cultures were always an interest to me, but how those cultures expressed their ideologies through stories demanded even more interest. These stories attempted to answer monumental questions such as: Where do we come from? What is the meaning of life? How are people supposed to deal with psychological problems? Why do tragedies happen to individuals? Where do we go when we die? All these questions and their answers come from a deeply human origin. "Holism_Knowing One's self" is my attempt to show how these questions can be addressed to the betterment of your own human experience."
Instagram: Brandon_7423
Website: wemakegods.com (comic book anthology series about belief)