BUSINESSES OF OLD PHENIX CITY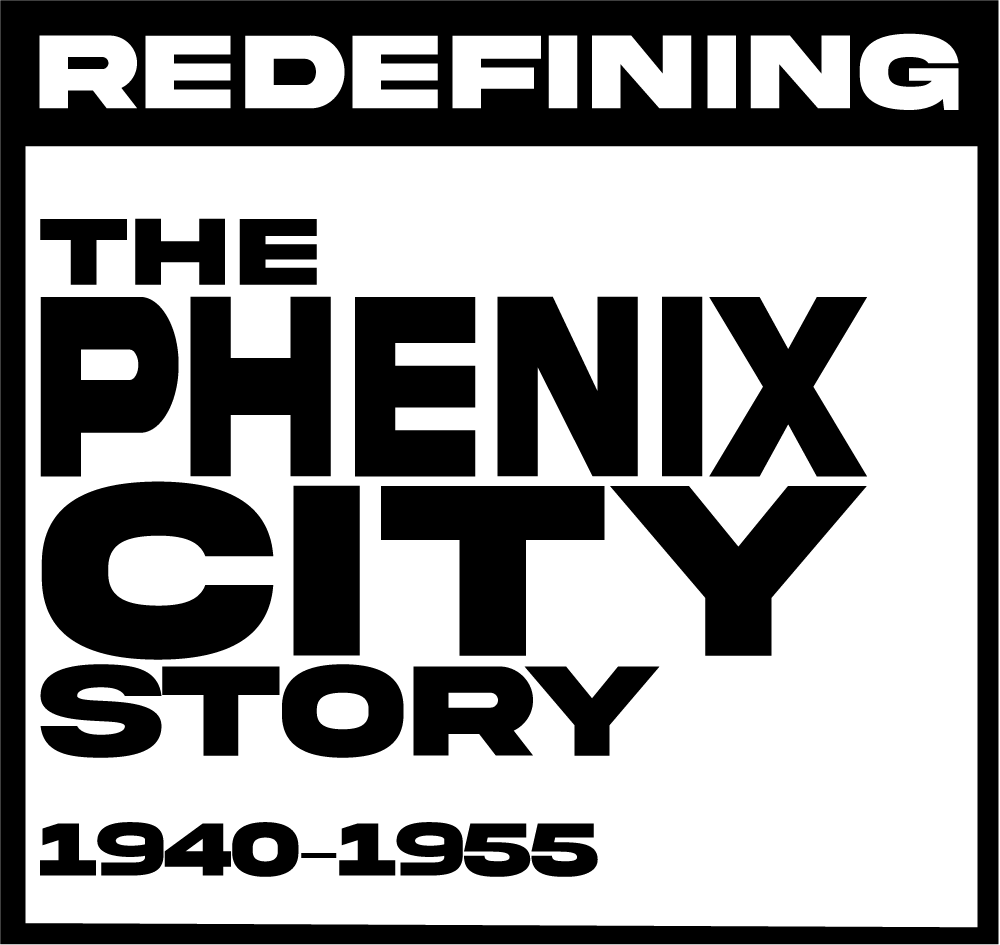 In the Fall of 2021, design students enrolled in the capstone class Design Studio (TROY ART 4424) were tasked with creating brand identifications for businesses of old Phenix City (1945-1955). Phenix City had a riotous reputation, and our effort was to highlight companies that provided meaningful and prideful memories of commerce and entrepreneurship. Although these businesses may not exist today, the stories and people they serviced and served remain vivid today.
Each project is available for promotion, sponsorship, and exhibition. We intend to highlight the positives of Old Phenix city and teach young Phenix city citizens about their history and the valuable role small businesses play in the prosperity of their communities.
For further information regarding this work please contact:
Edward Noriega
Director, DTI.center
Professor, Graphic Design
334 670-3393
YOUR COMMENTS, MEMORIES, AND SUGGESTIONS ARE WELCOME...PLEASE LET US KNOW WHAT YOU THINK!
BILL, NEIL, AND PHIL'S BBQ
Designed by Ashley Jones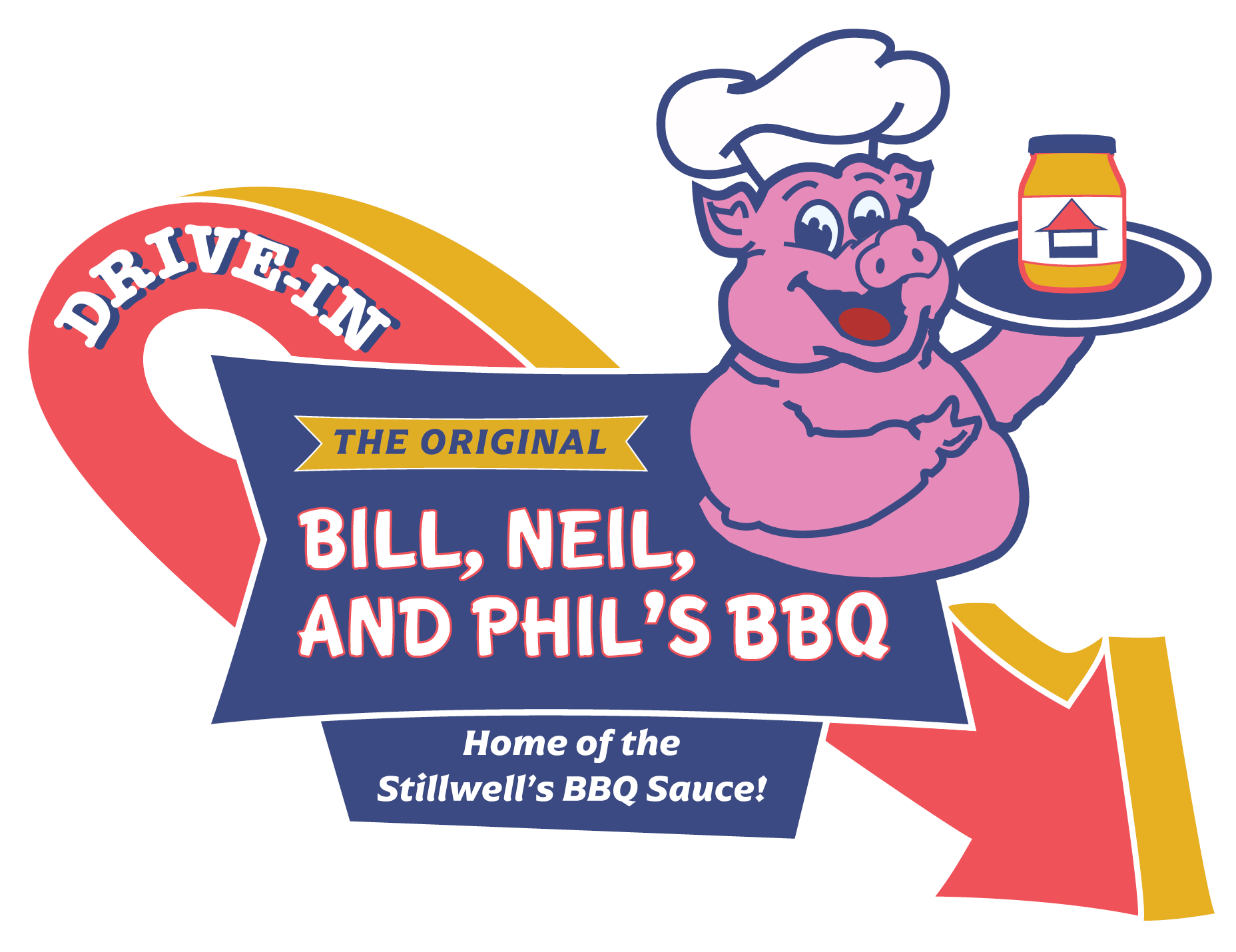 Proposed Signage
For information regarding sponsoring this project please contact: Ed Noriega, Director of DTI.center Email: enoriega@troy.edu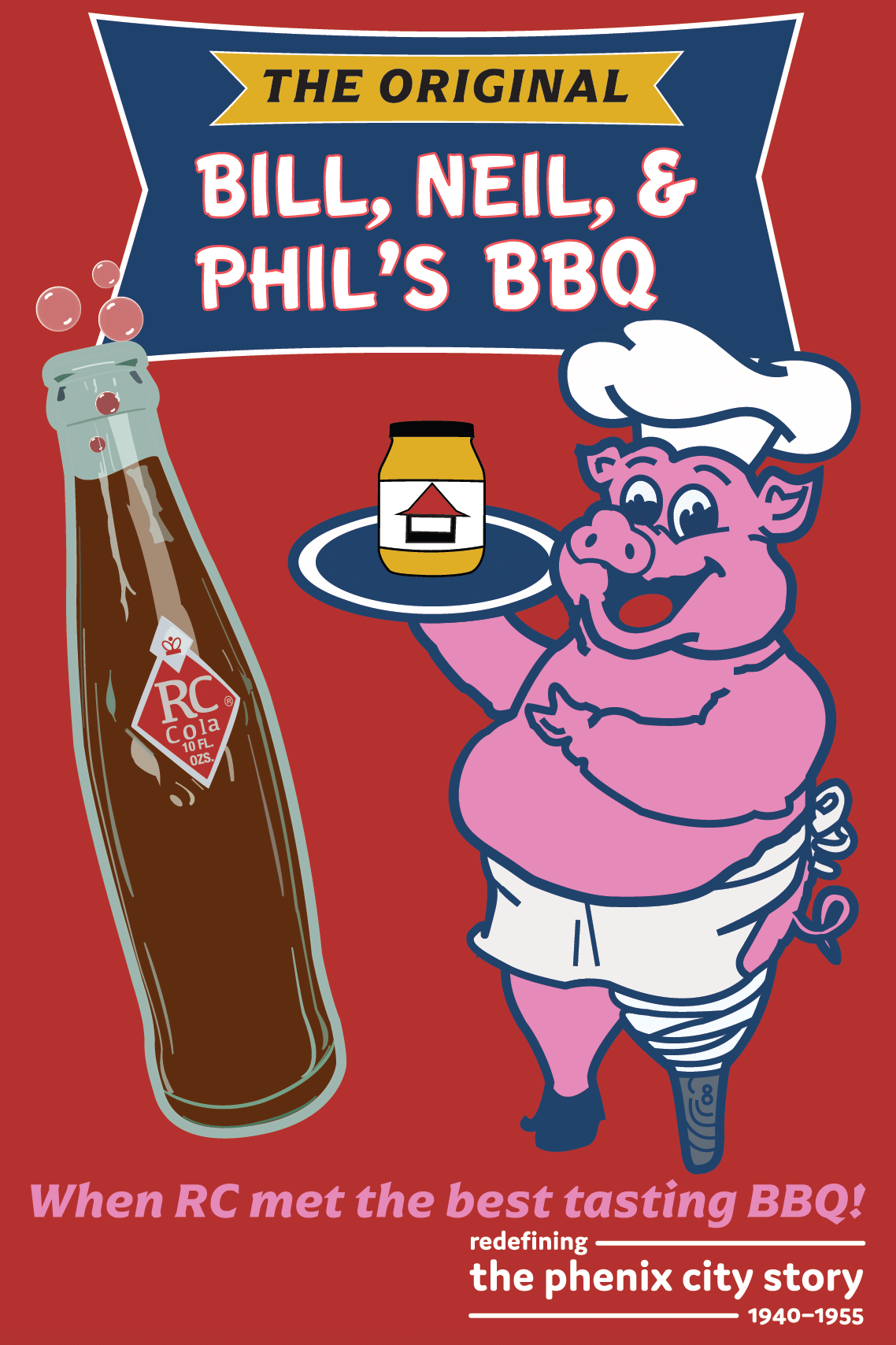 Advertising Poster
For information regarding sponsoring this project please contact: Ed Noriega, Director of DTI.center Email: enoriega@troy.edu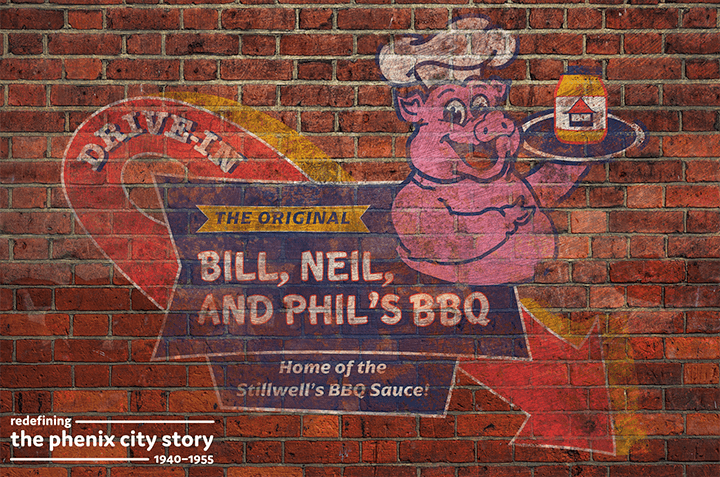 Distressed Mural Proposal
For information regarding sponsoring this project please contact: Ed Noriega, Director of DTI.center Email: enoriega@troy.edu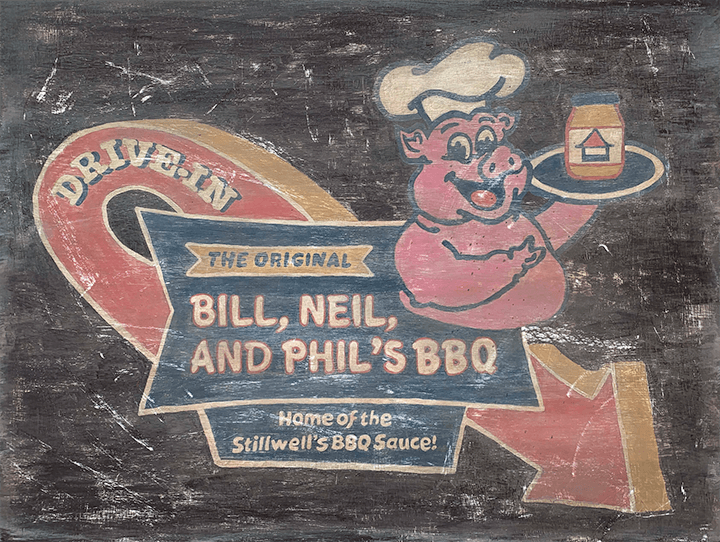 Distressed Painting
For information regarding sponsoring this project please contact: Ed Noriega, Director of DTI.center Email: enoriega@troy.edu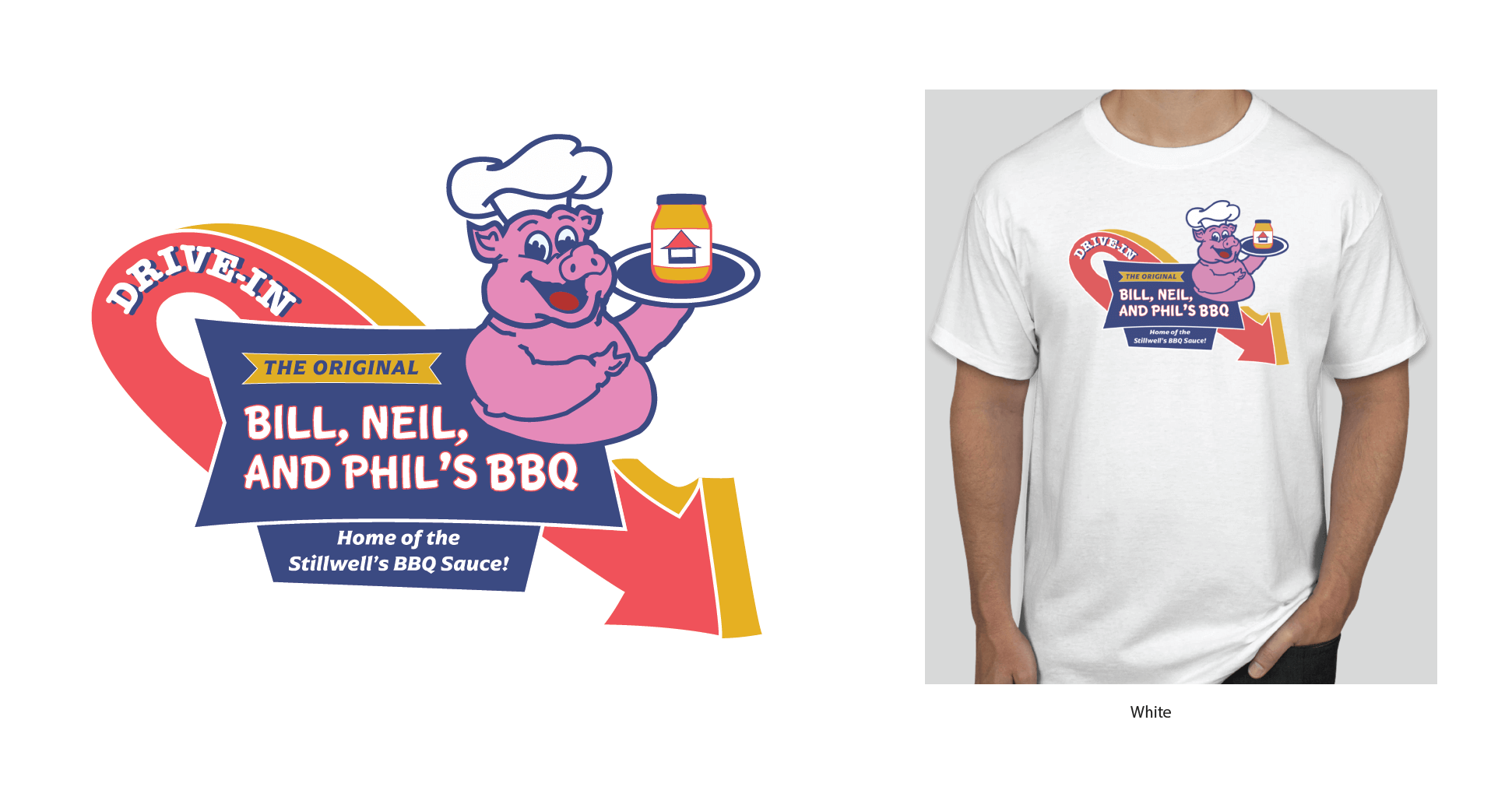 Tee Shirt Design A
For information regarding sponsoring this project please contact: Ed Noriega, Director of DTI.center Email: enoriega@troy.edu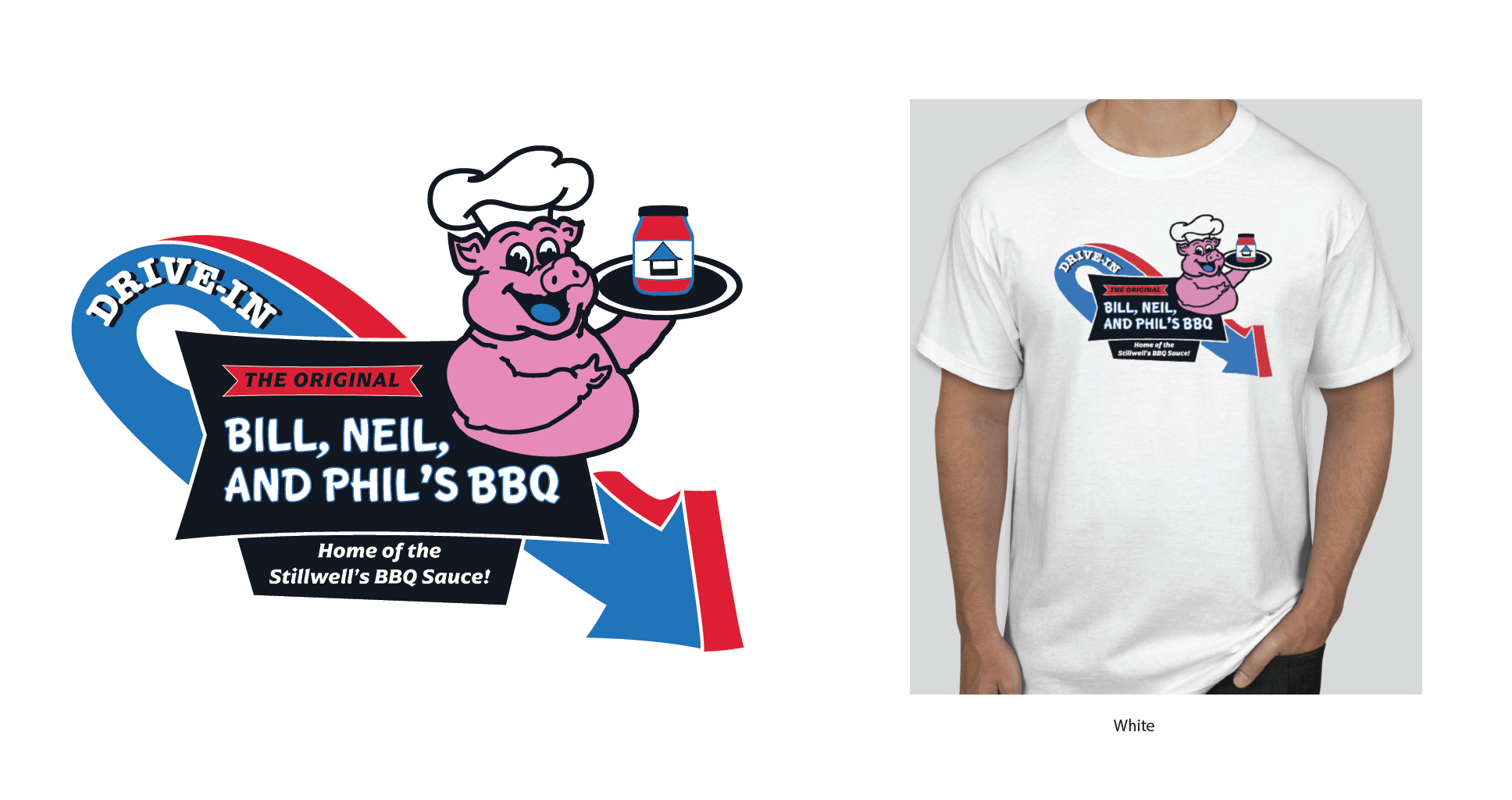 Tee Shirt Design B
For information regarding sponsoring this project please contact: Ed Noriega, Director of DTI.center Email: enoriega@troy.edu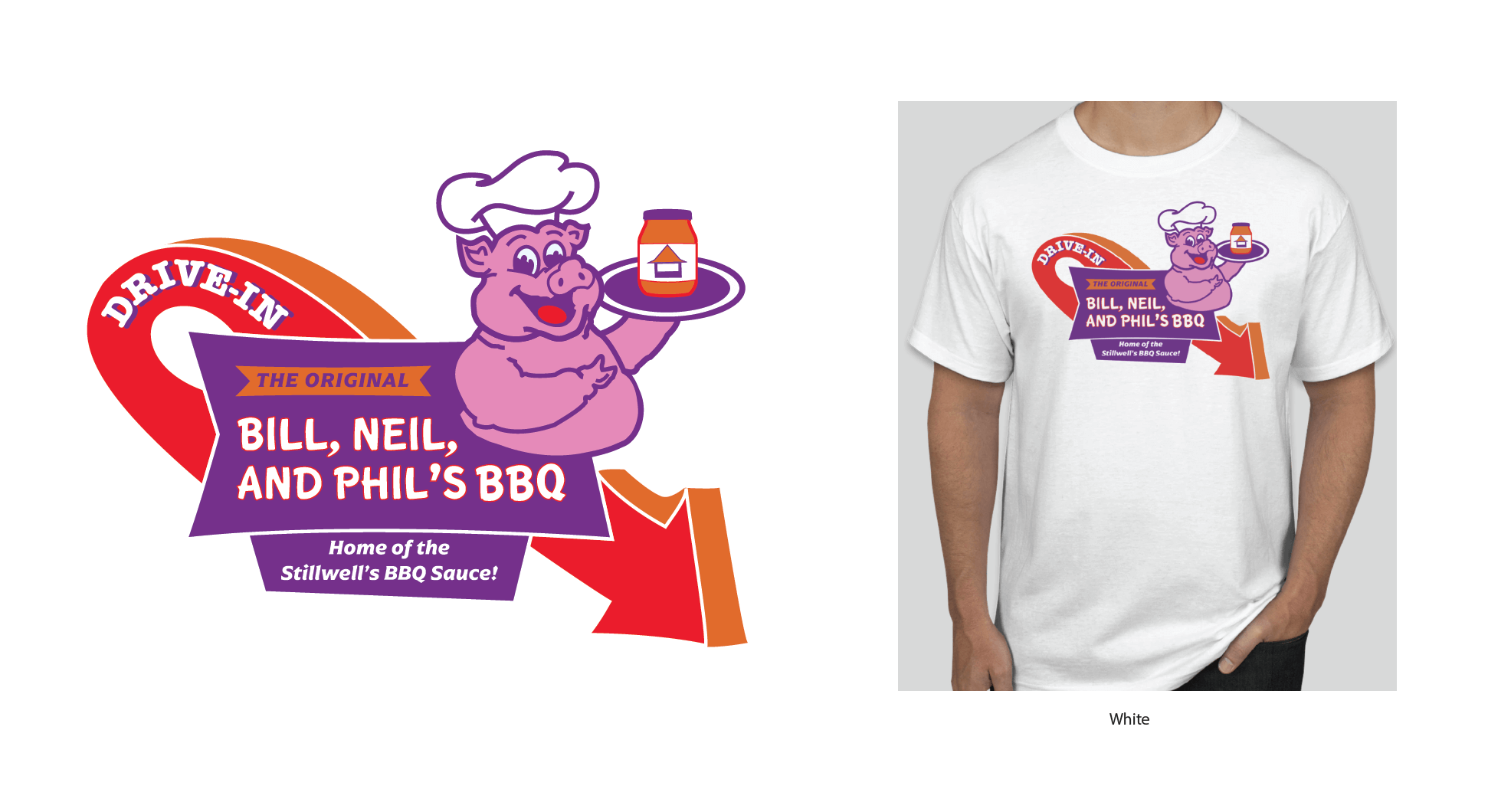 Tee Shirt Design C
For information regarding sponsoring this project please contact: Ed Noriega, Director of DTI.center Email: enoriega@troy.edu
COBB MEMORIAL HOSPITAL
Designed by Collin Layton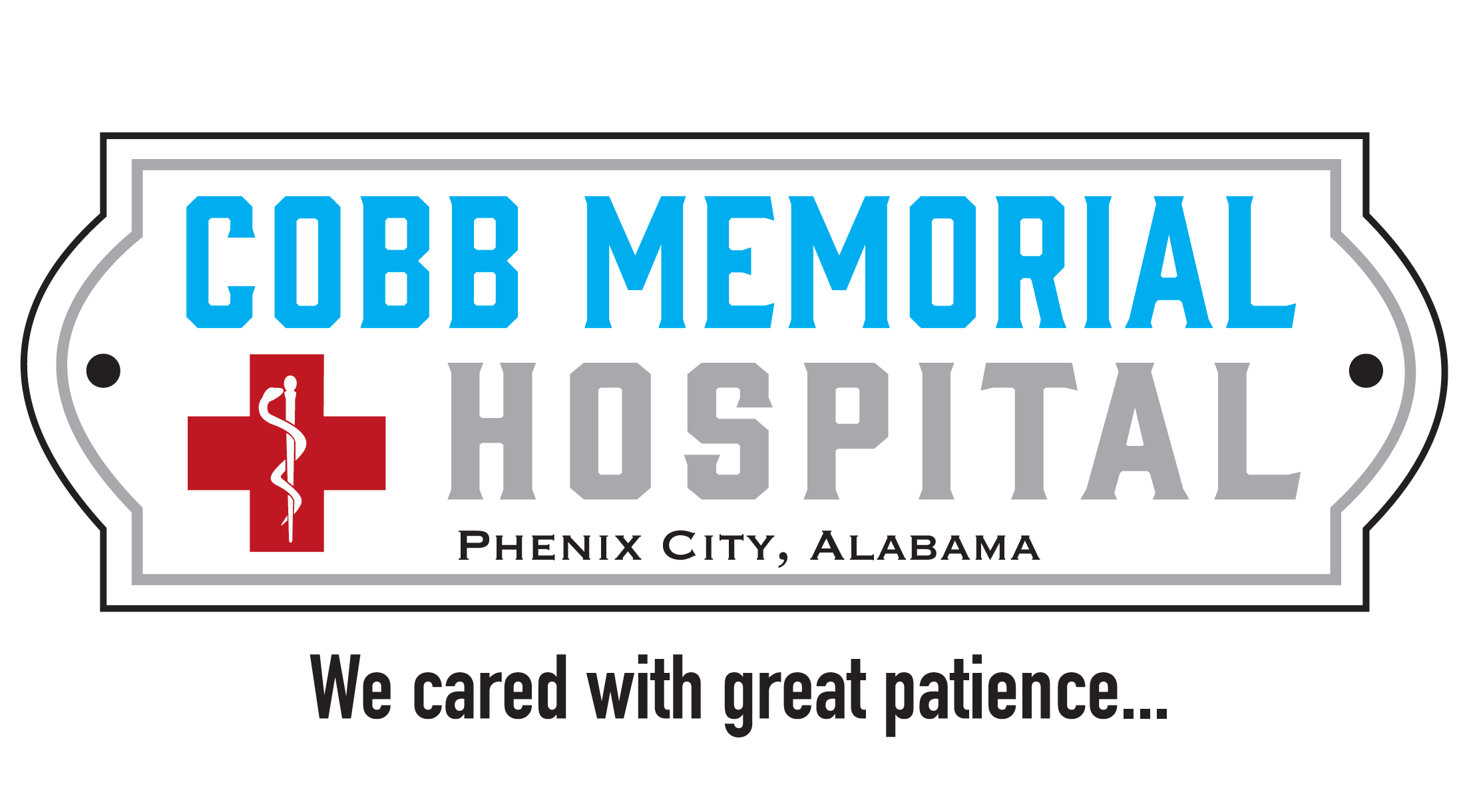 Proposed Signage
For information regarding sponsoring this project please contact: Ed Noriega, Director of DTI.center Email: enoriega@troy.edu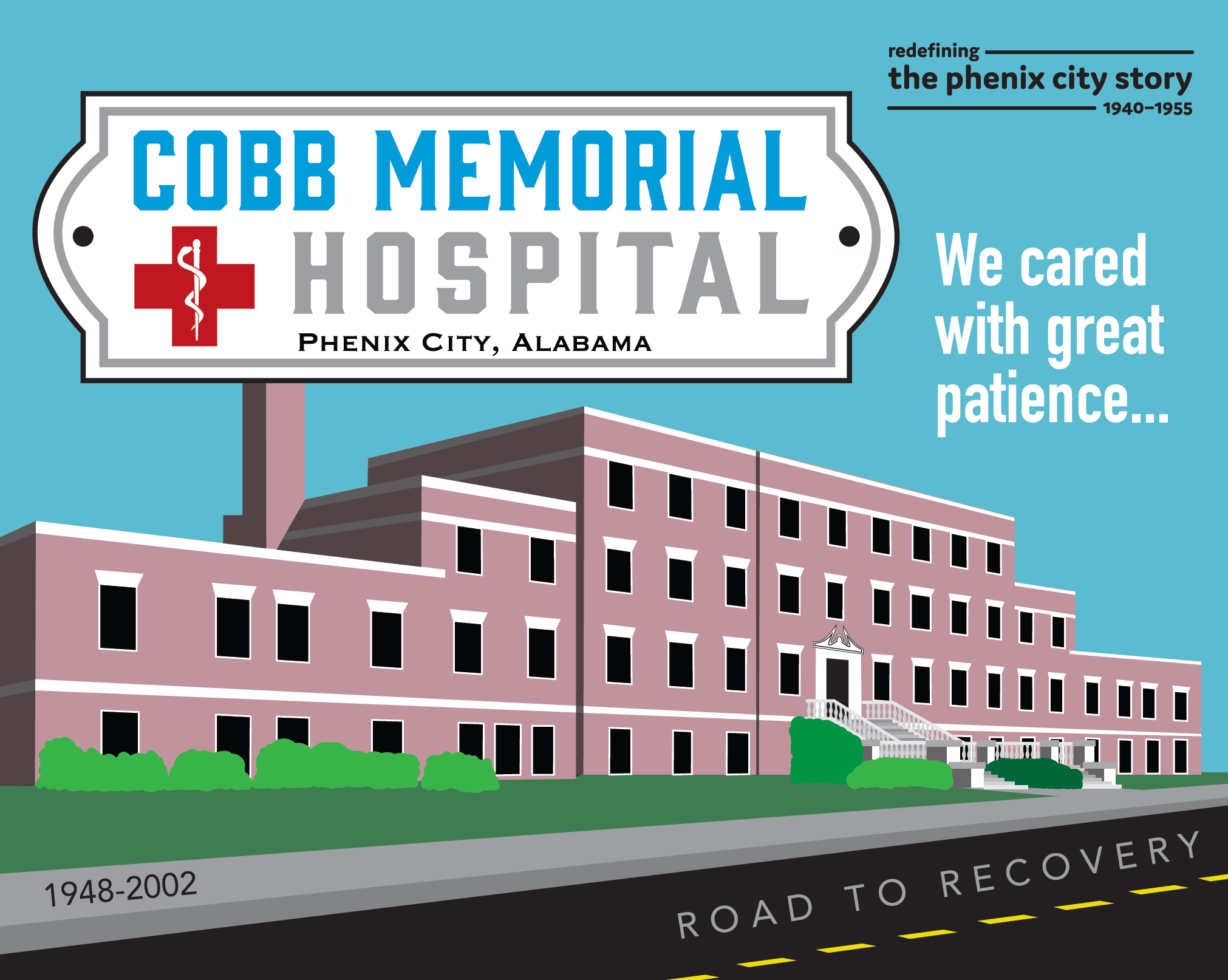 Advertising Poster
For information regarding sponsoring this project please contact: Ed Noriega, Director of DTI.center Email: enoriega@troy.edu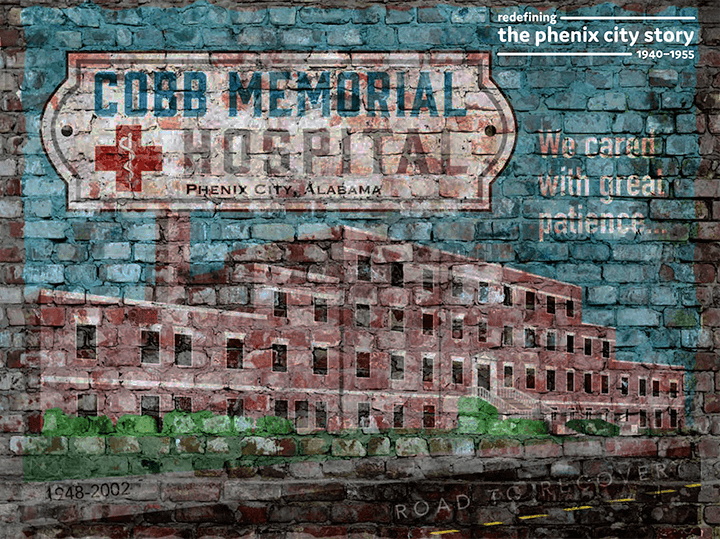 Distressed Mural Proposal
For information regarding sponsoring this project please contact: Ed Noriega, Director of DTI.center Email: enoriega@troy.edu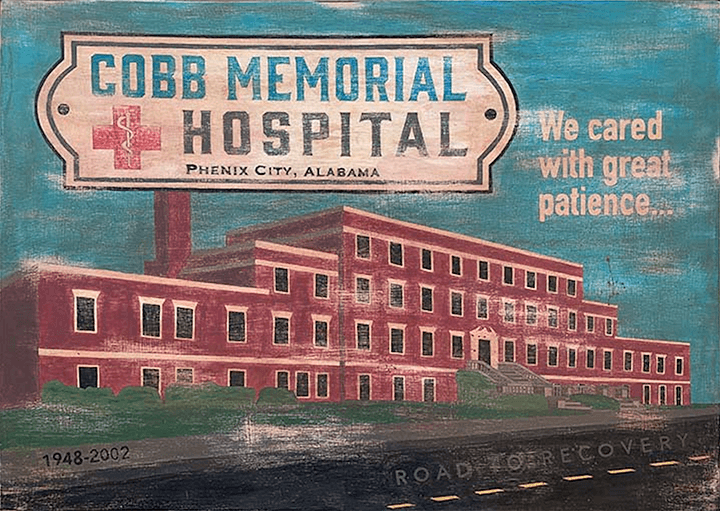 Distressed Painting
For information regarding sponsoring this project please contact: Ed Noriega, Director of DTI.center Email: enoriega@troy.edu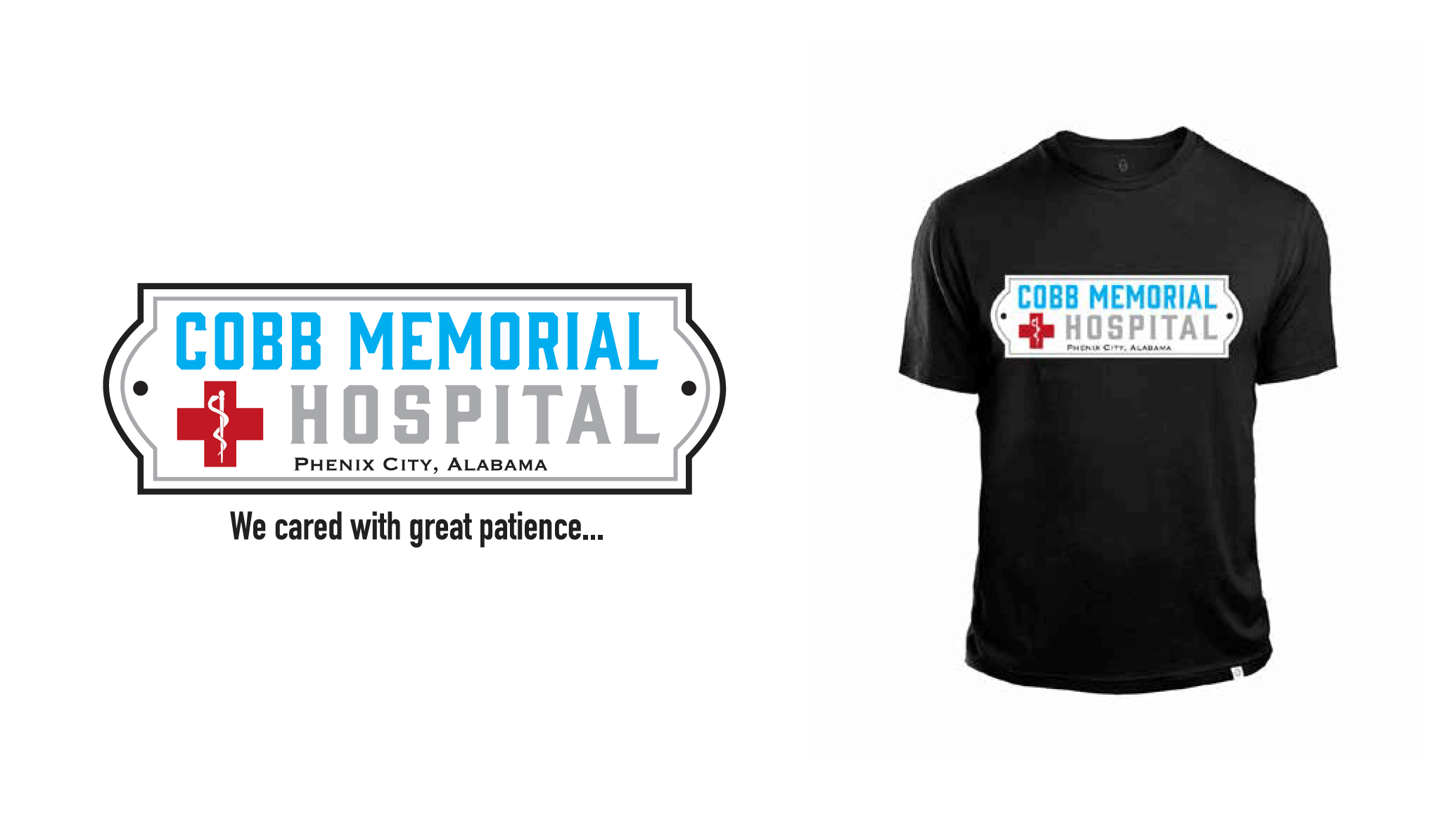 Tee Shirt Design A
For information regarding sponsoring this project please contact: Ed Noriega, Director of DTI.center Email: enoriega@troy.edu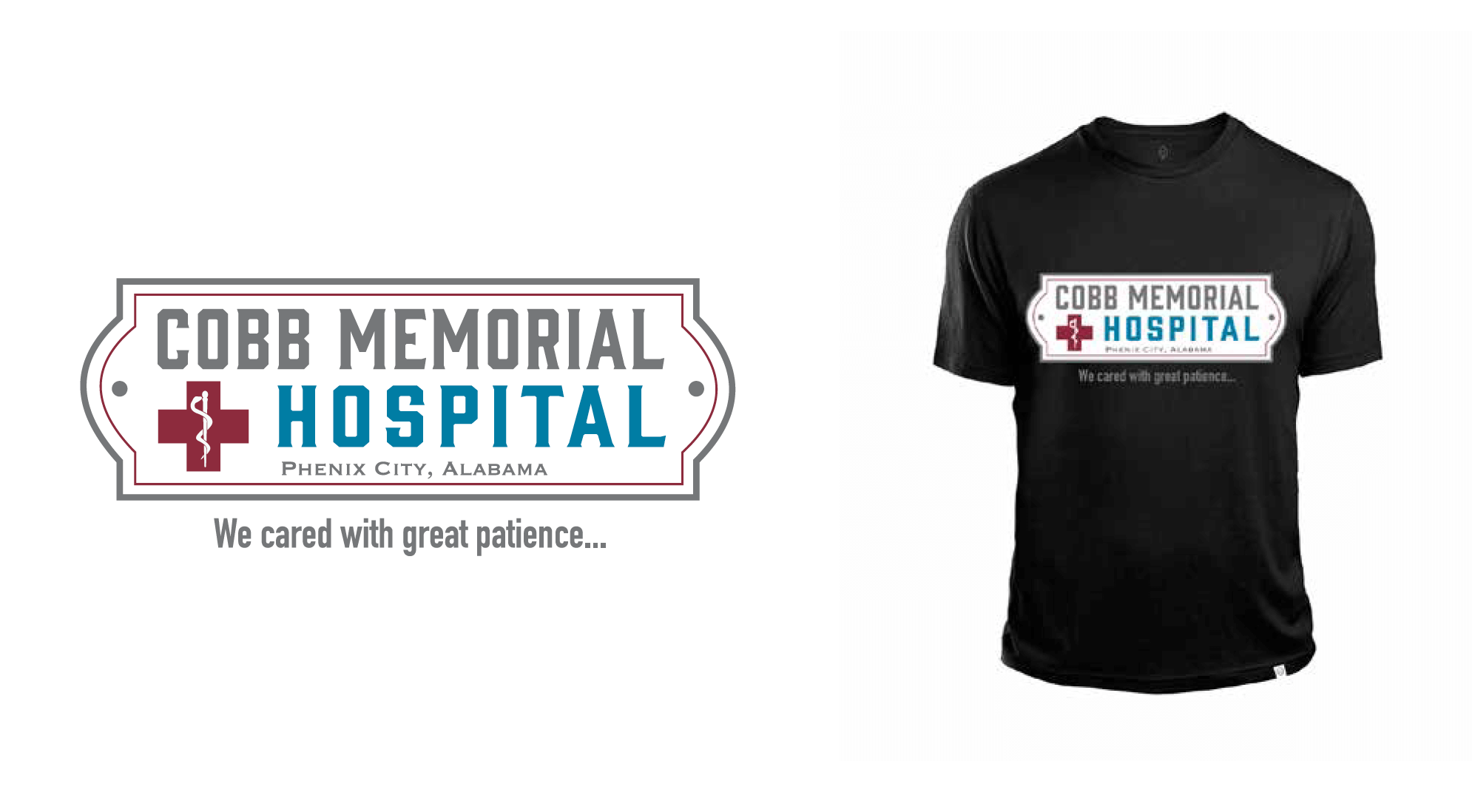 Tee Shirt Design B
For information regarding sponsoring this project please contact: Ed Noriega, Director of DTI.center Email: enoriega@troy.edu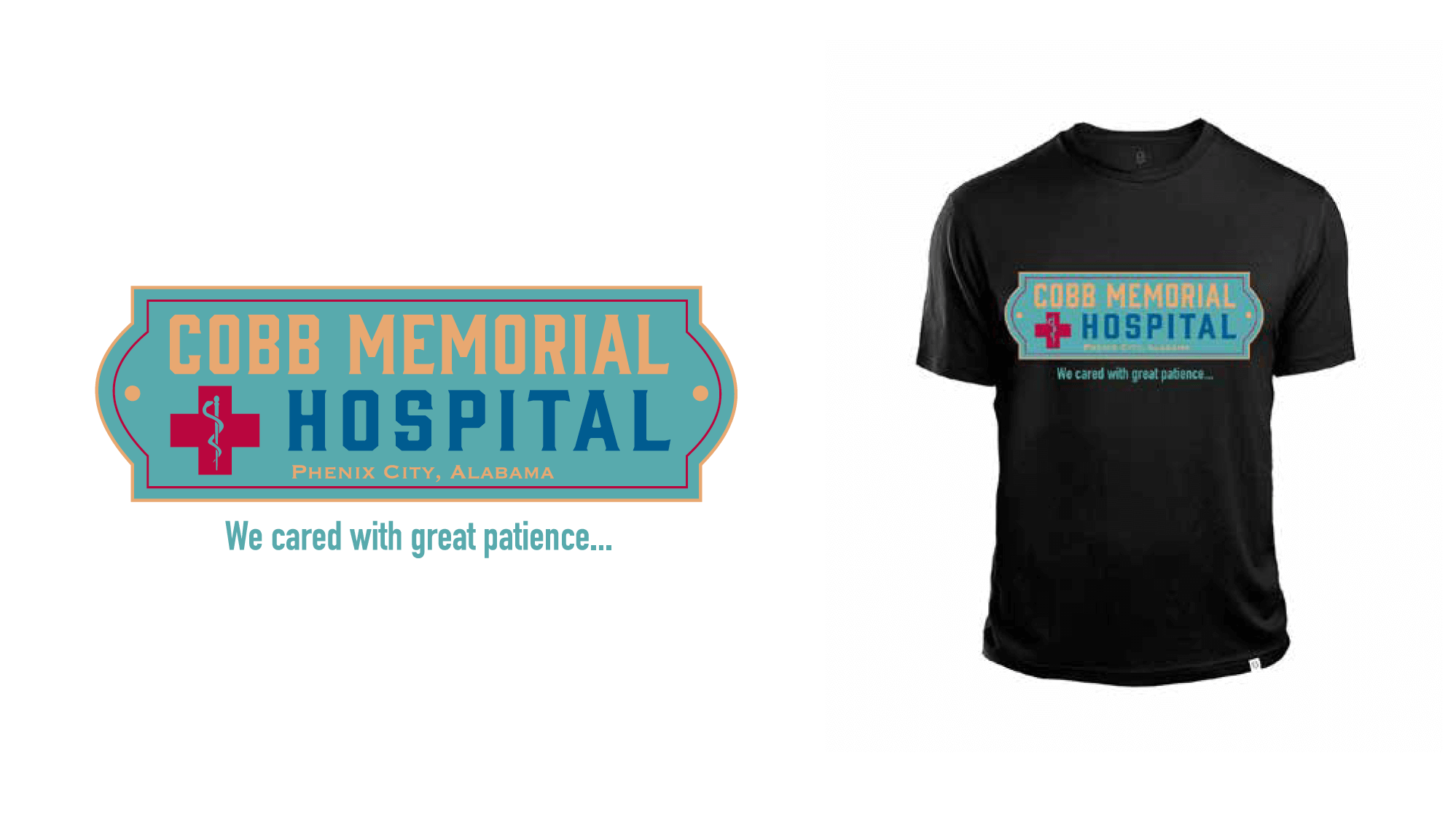 Tee Shirt Design C
For information regarding sponsoring this project please contact: Ed Noriega, Director of DTI.center Email: enoriega@troy.edu
COOK'S DRY CLEANING & LAUNDRY
Designed by Hannah Keiser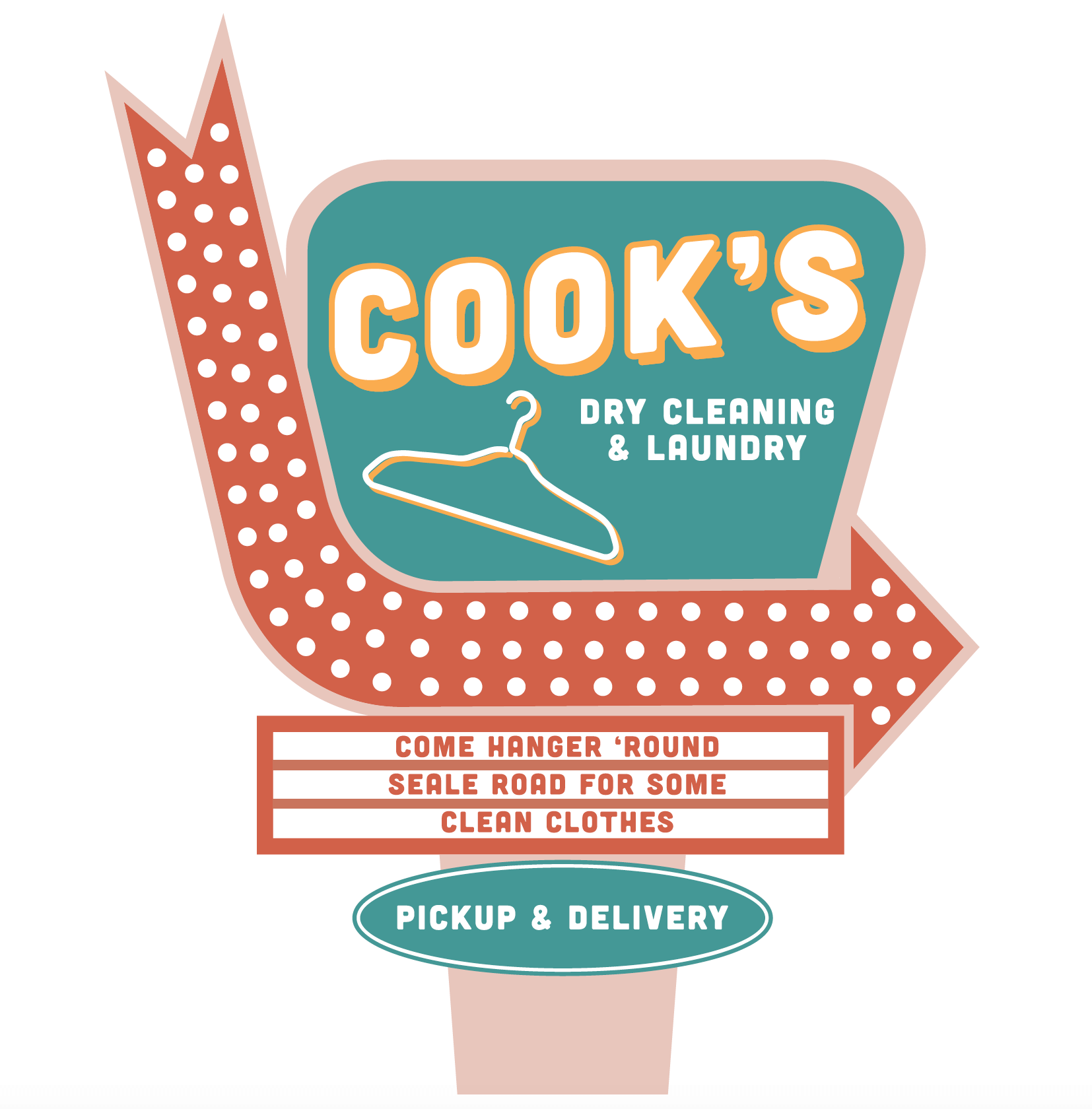 Proposed Signage
For information regarding sponsoring this project please contact: Ed Noriega, Director of DTI.center Email: enoriega@troy.edu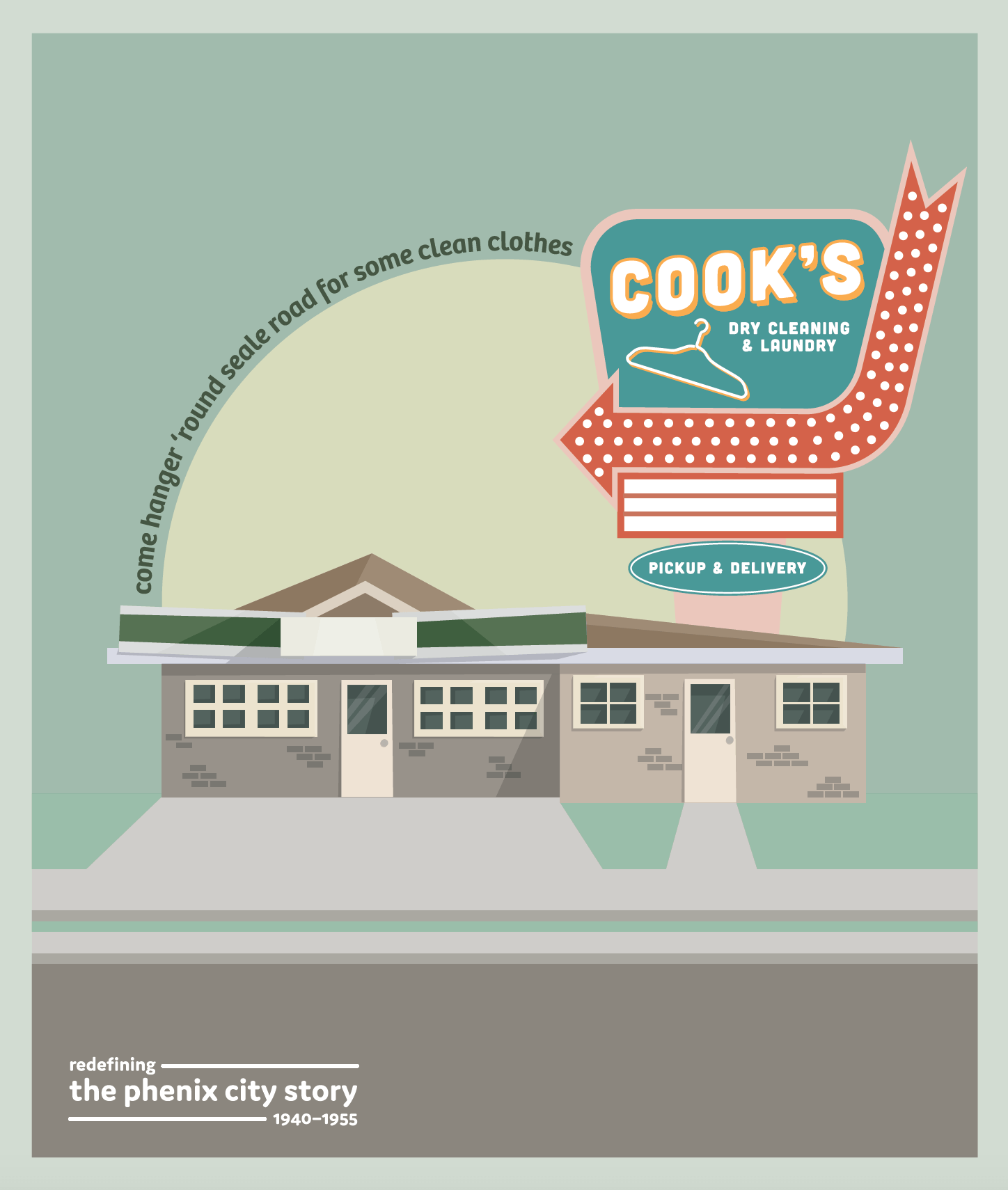 Advertising Poster
For information regarding sponsoring this project please contact: Ed Noriega, Director of DTI.center Email: enoriega@troy.edu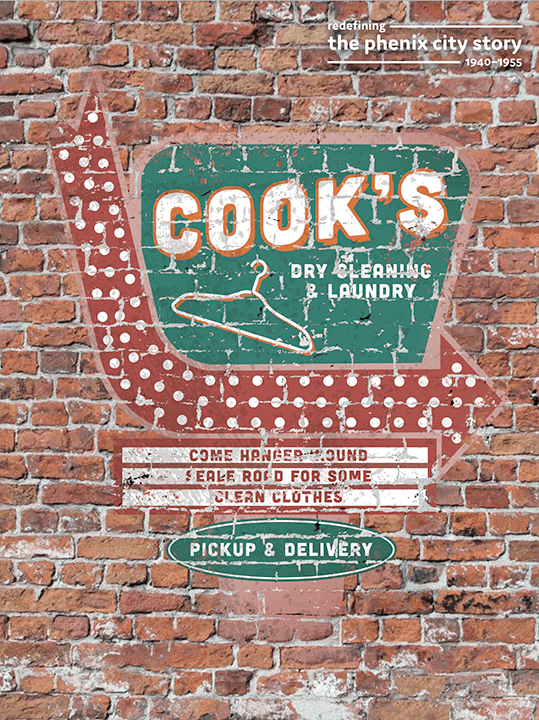 Distressed Mural Proposal
For information regarding sponsoring this project please contact: Ed Noriega, Director of DTI.center Email: enoriega@troy.edu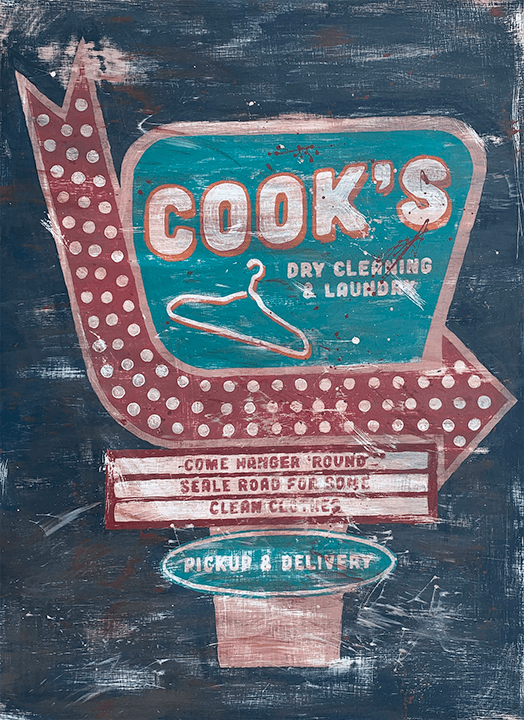 Distressed Painting
For information regarding sponsoring this project please contact: Ed Noriega, Director of DTI.center Email: enoriega@troy.edu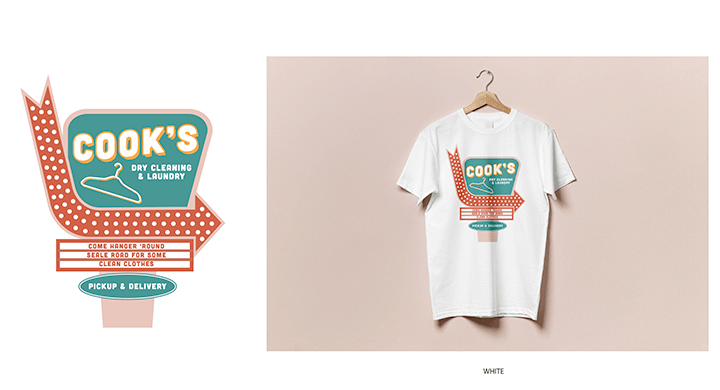 Tee Shirt Design A
For information regarding sponsoring this project please contact: Ed Noriega, Director of DTI.center Email: enoriega@troy.edu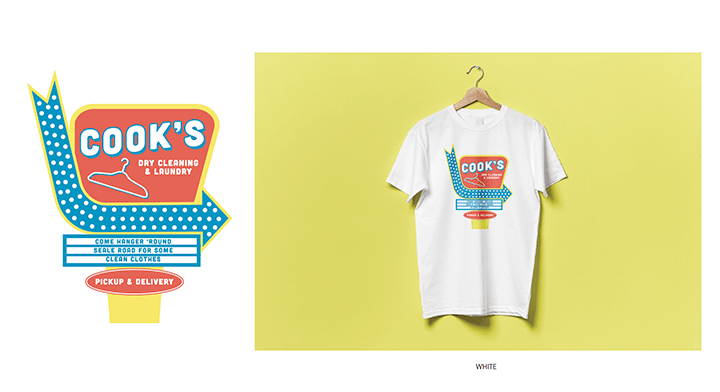 Tee Shirt Design B
For information regarding sponsoring this project please contact: Ed Noriega, Director of DTI.center Email: enoriega@troy.edu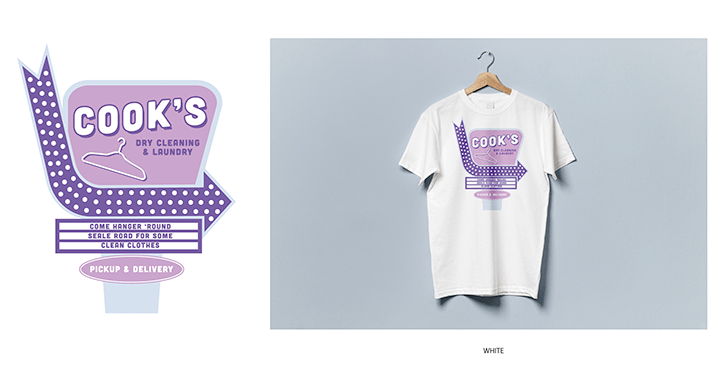 Tee Shirt Design C
For information regarding sponsoring this project please contact: Ed Noriega, Director of DTI.center Email: enoriega@troy.edu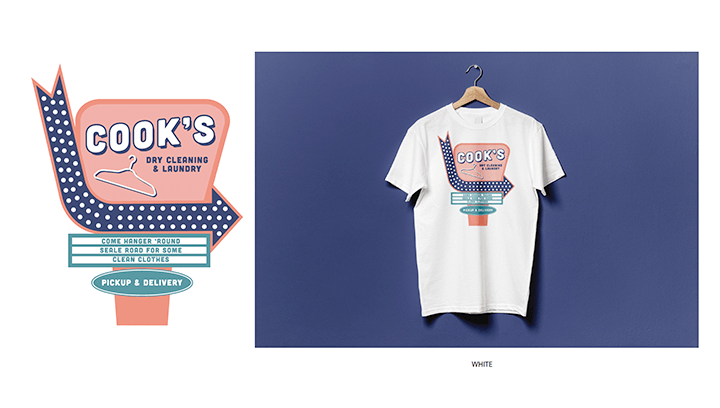 Tee Shirt Design D
For information regarding sponsoring this project please contact: Ed Noriega, Director of DTI.center Email: enoriega@troy.edu
CRAWFORD & JACKSON DRUG STORE
Designed by Lamarquez Johnson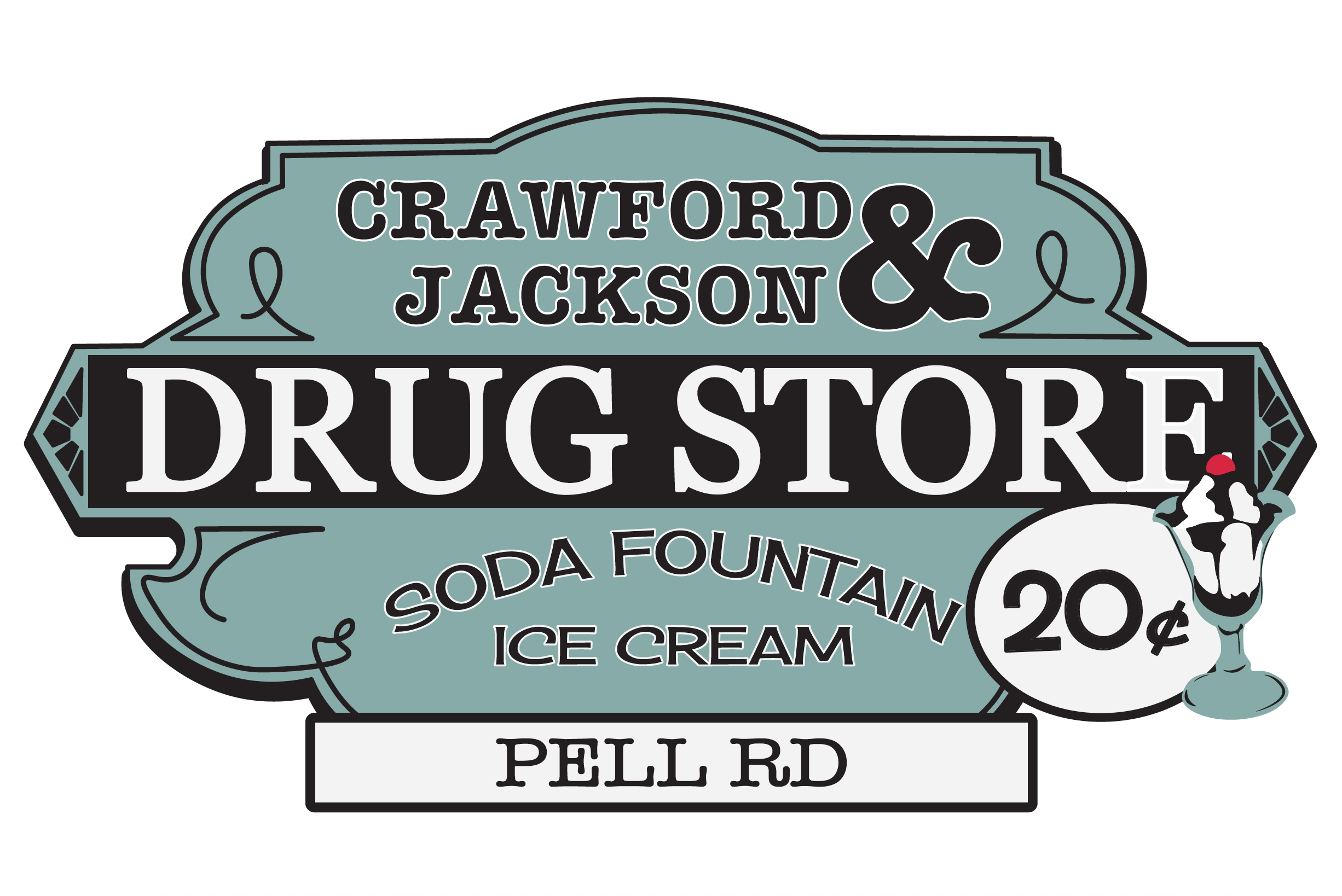 Proposed Signage
For information regarding sponsoring this project please contact: Ed Noriega, Director of DTI.center Email: enoriega@troy.edu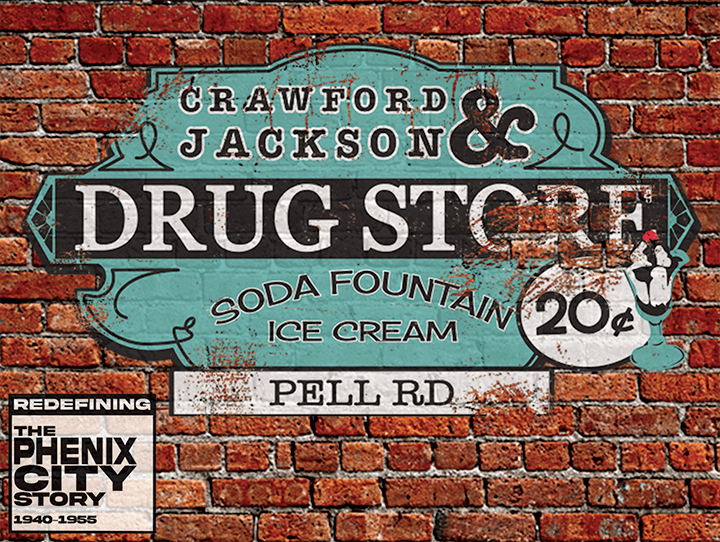 Distressed Mural Proposal
For information regarding sponsoring this project please contact: Ed Noriega, Director of DTI.center Email: enoriega@troy.edu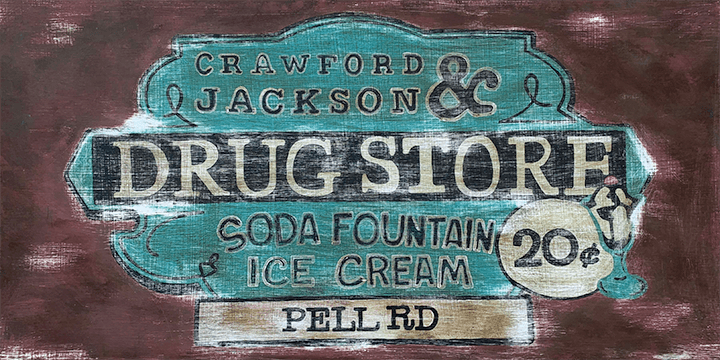 Distressed Painting
For information regarding sponsoring this project please contact: Ed Noriega, Director of DTI.center Email: enoriega@troy.edu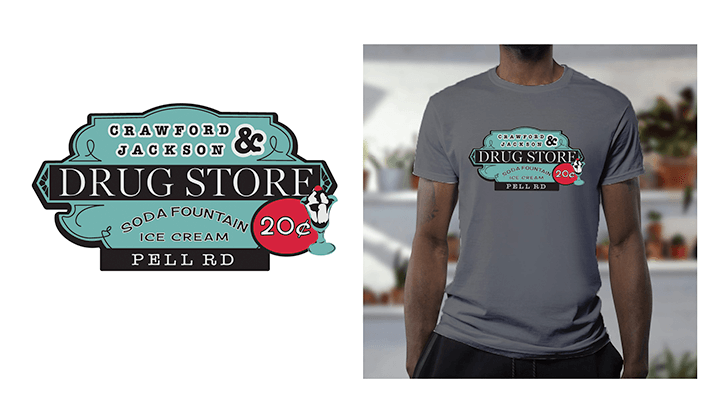 Tee Shirt Design A
For information regarding sponsoring this project please contact: Ed Noriega, Director of DTI.center Email: enoriega@troy.edu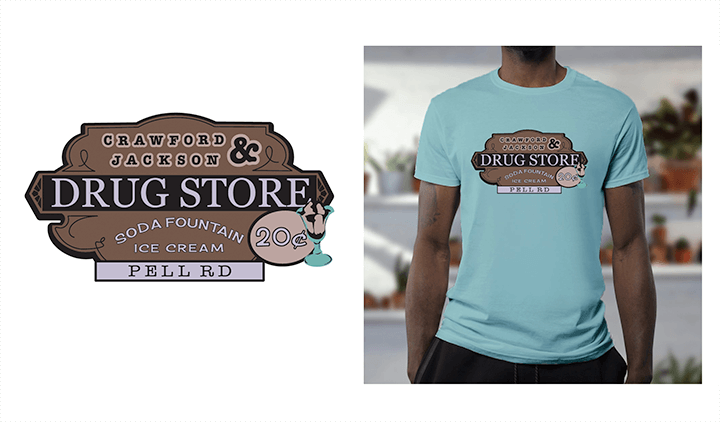 Tee Shirt Design B
For information regarding sponsoring this project please contact: Ed Noriega, Director of DTI.center Email: enoriega@troy.edu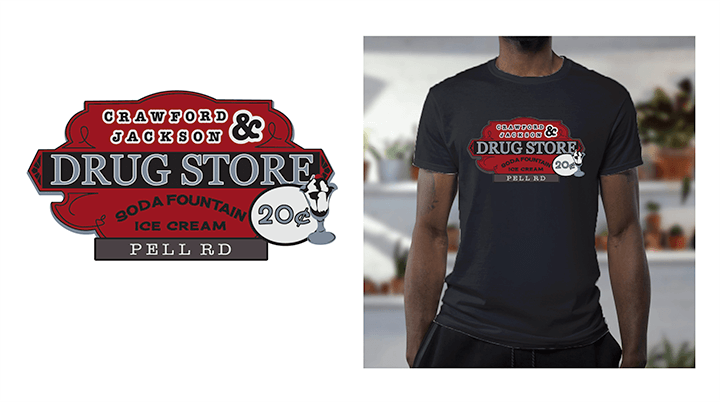 Tee Shirt Design C
For information regarding sponsoring this project please contact: Ed Noriega, Director of DTI.center Email: enoriega@troy.edu
FLETCHER, RICHARDSON'S SERVICE STATION AND SNACK BAR
By Alisa Detlefsen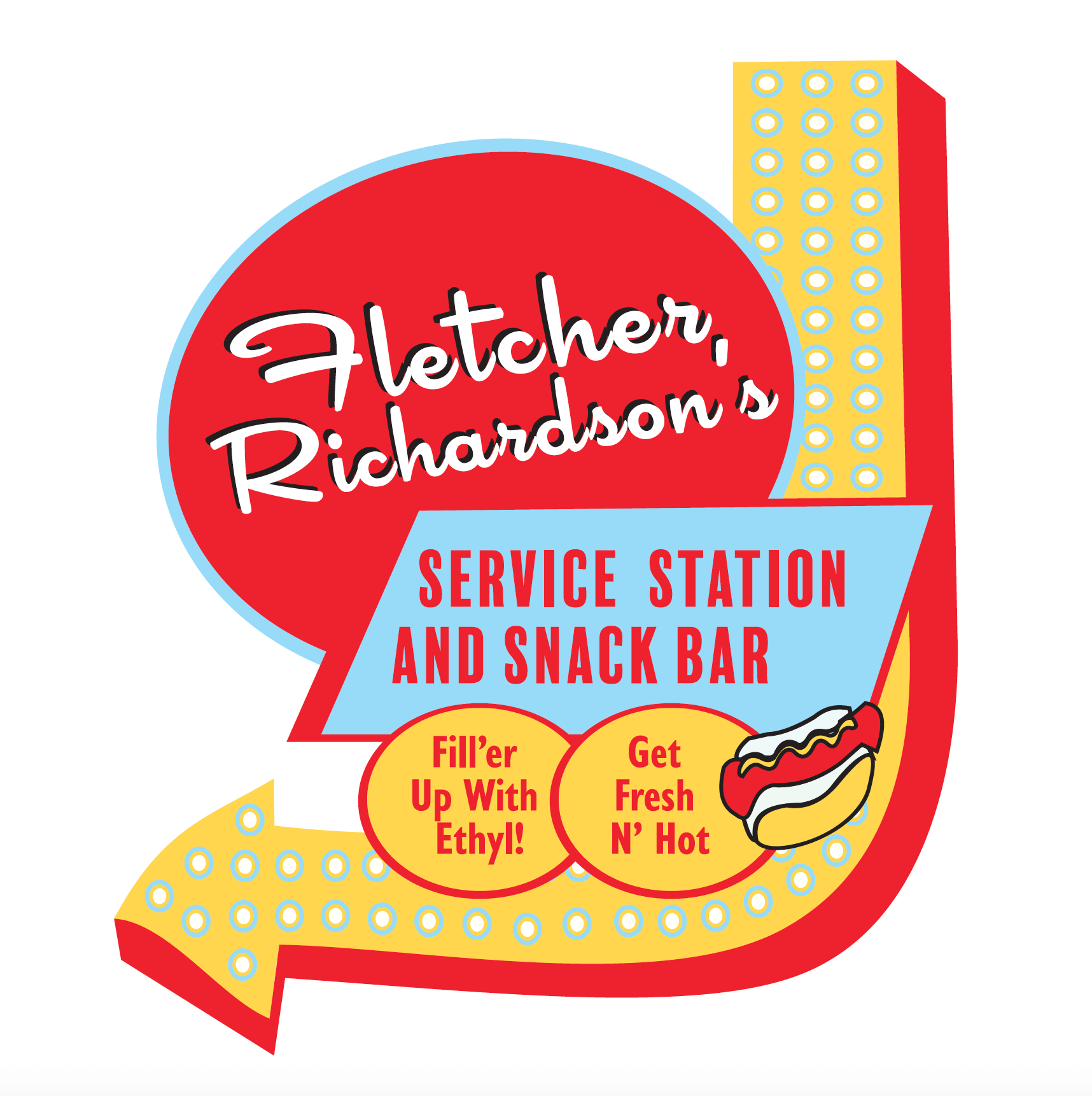 Proposed Signage
For information regarding sponsoring this project please contact: Ed Noriega, Director of DTI.center Email: enoriega@troy.edu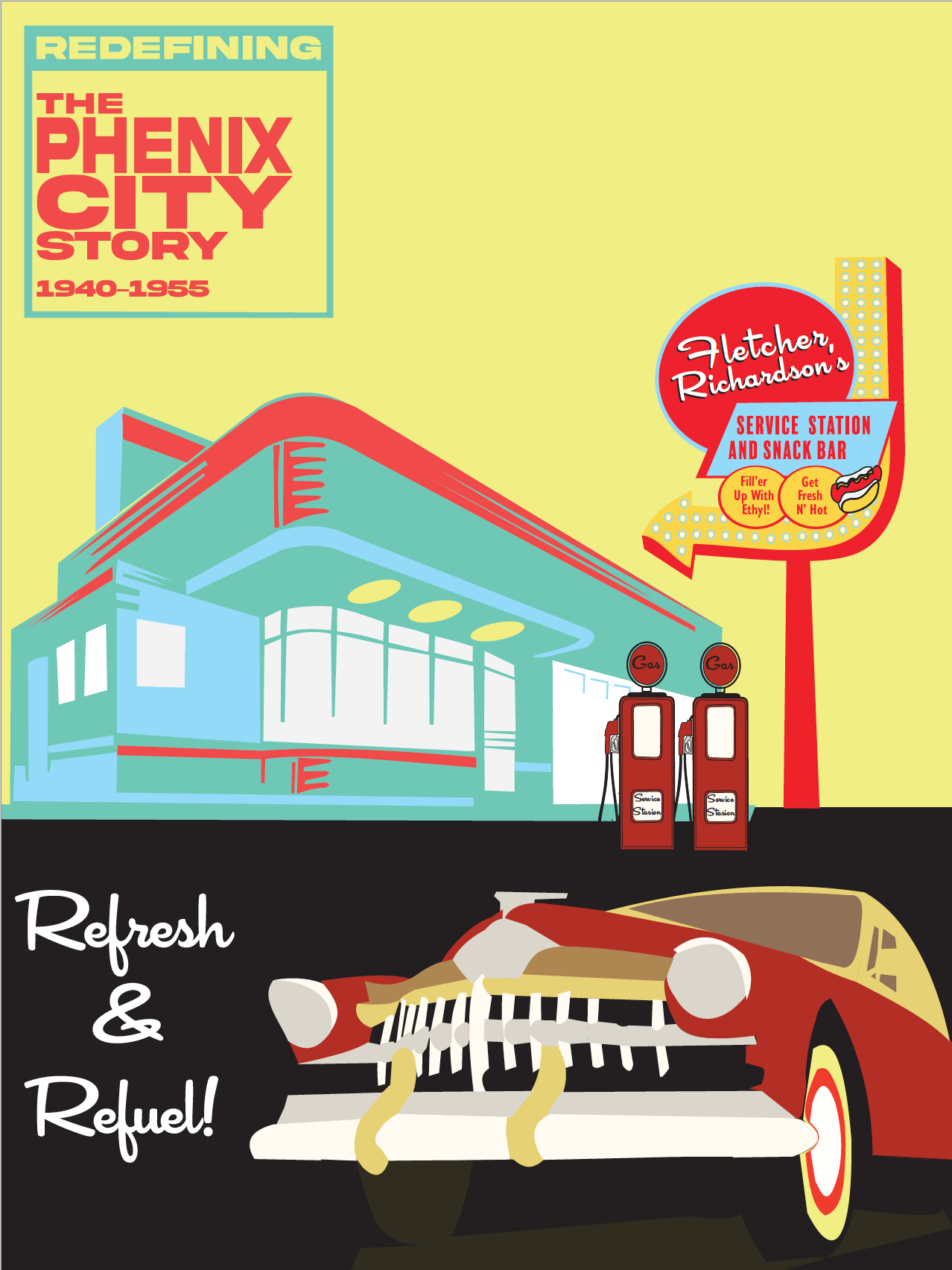 Advertising Poster A
For information regarding sponsoring this project please contact: Ed Noriega, Director of DTI.center Email: enoriega@troy.edu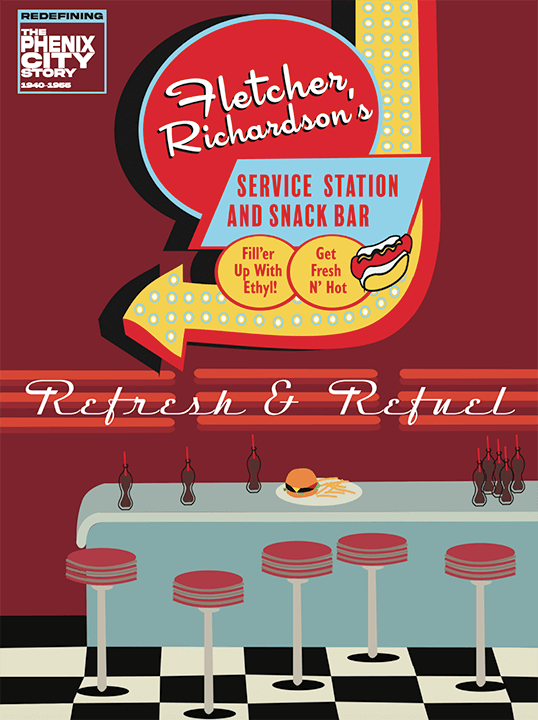 Advertising Poster B
For information regarding sponsoring this project please contact: Ed Noriega, Director of DTI.center Email: enoriega@troy.edu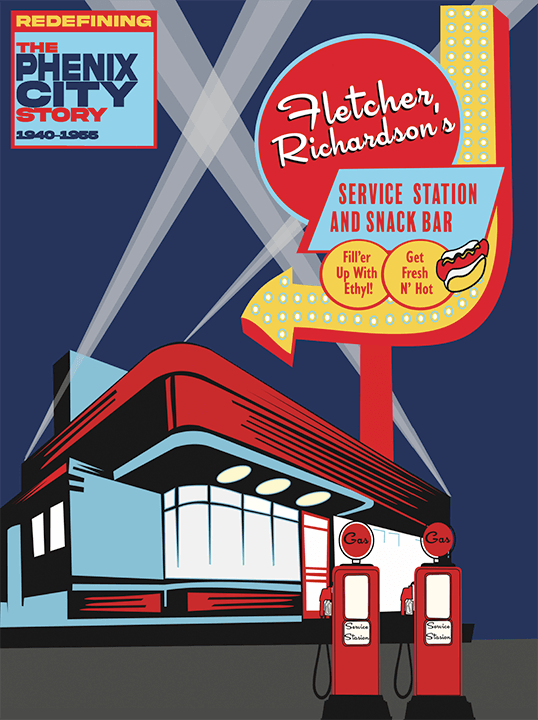 Advertising Poster C
For information regarding sponsoring this project please contact: Ed Noriega, Director of DTI.center Email: enoriega@troy.edu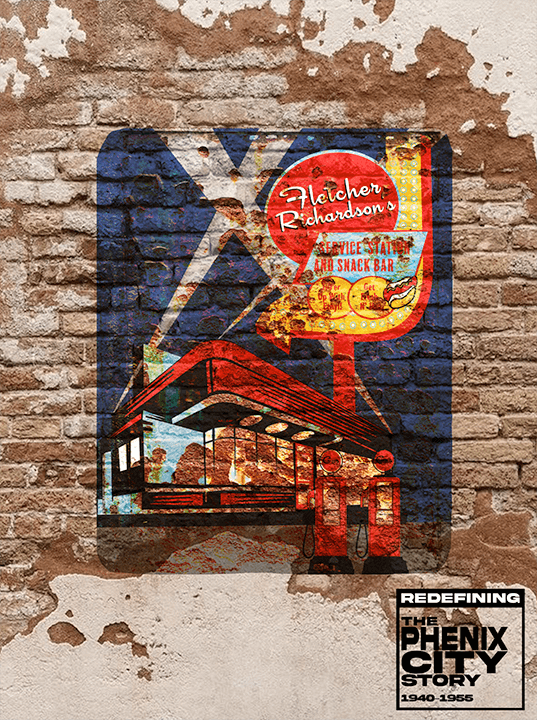 Distressed Mural Proposal A
For information regarding sponsoring this project please contact: Ed Noriega, Director of DTI.center Email: enoriega@troy.edu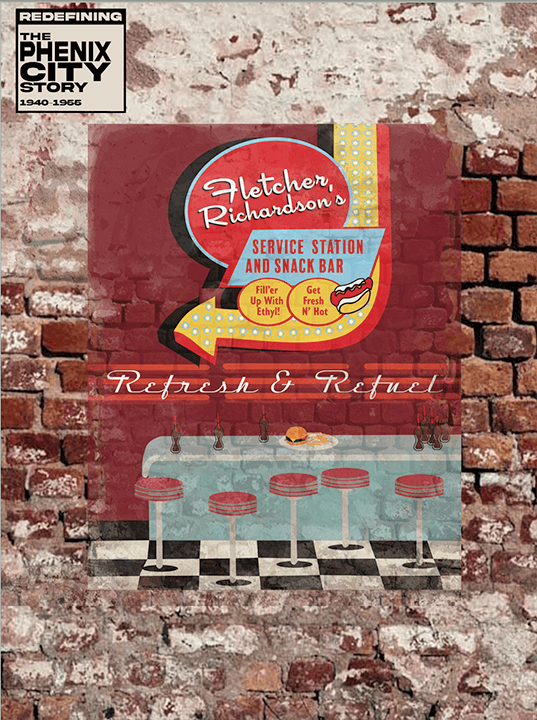 Distressed Mural Proposal B
For information regarding sponsoring this project please contact: Ed Noriega, Director of DTI.center Email: enoriega@troy.edu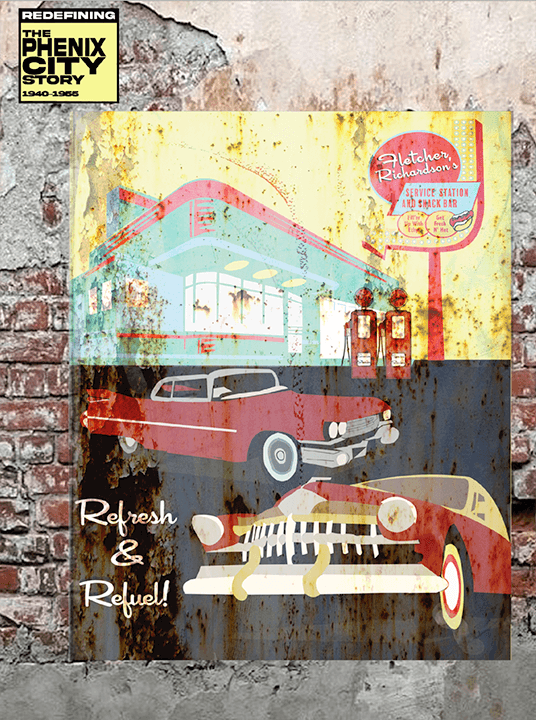 Distressed Mural Proposal C
For information regarding sponsoring this project please contact: Ed Noriega, Director of DTI.center Email: enoriega@troy.edu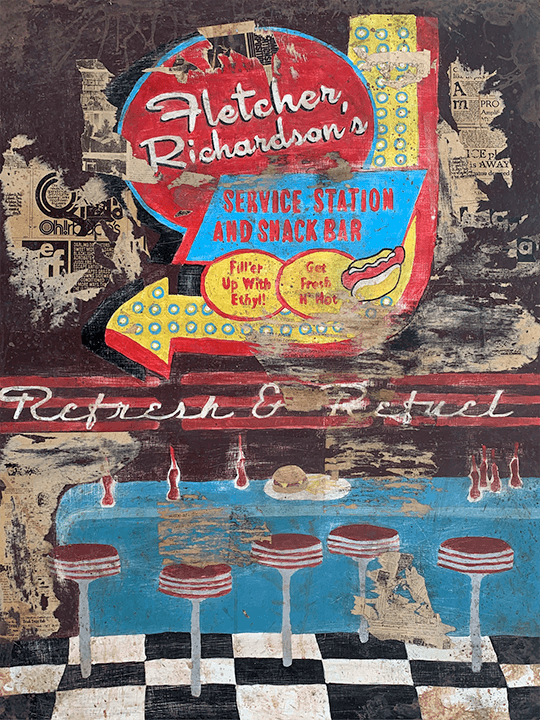 Distressed Painting
For information regarding sponsoring this project please contact: Ed Noriega, Director of DTI.center Email: enoriega@troy.edu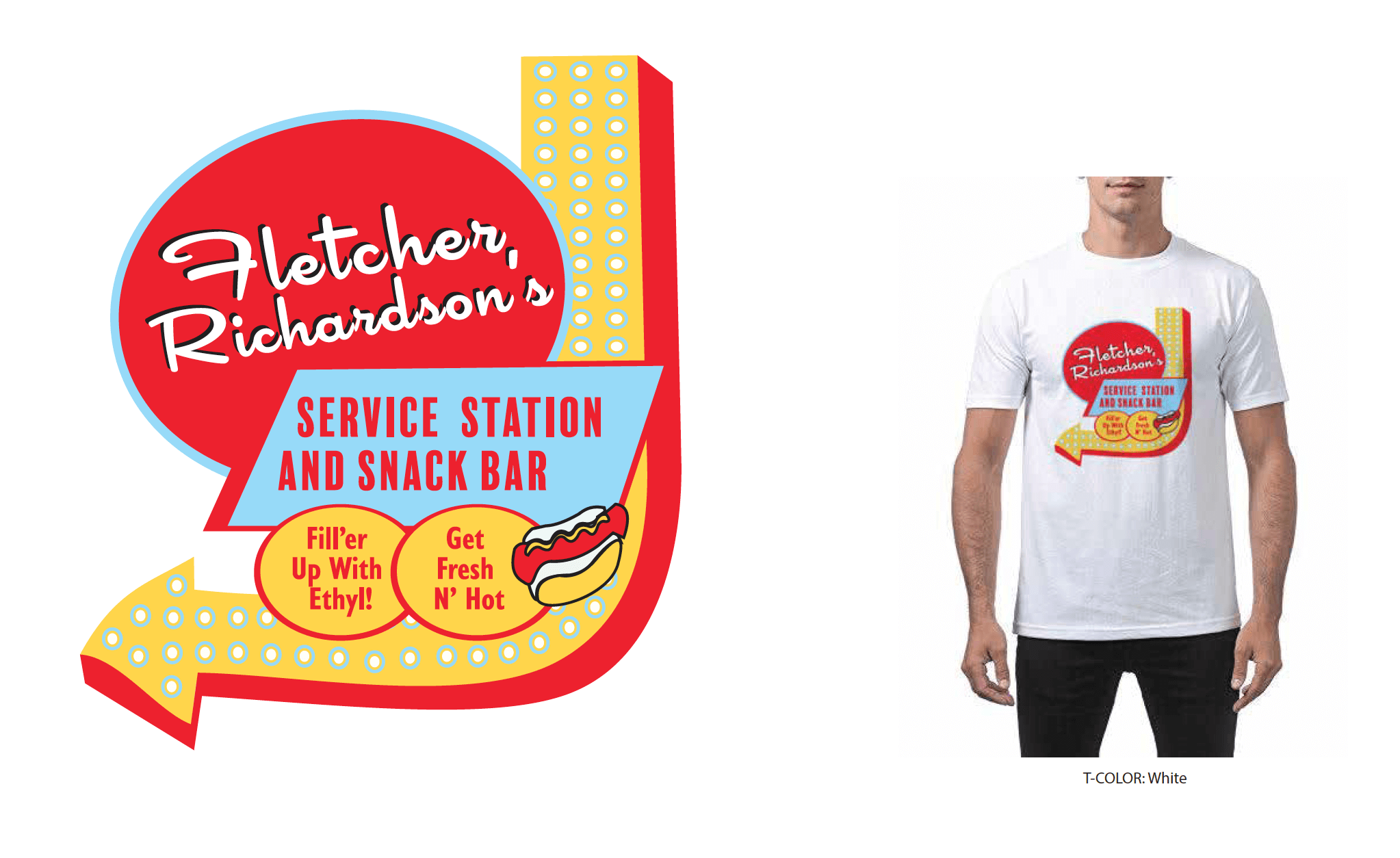 Tee Shirt Design A
For information regarding sponsoring this project please contact: Ed Noriega, Director of DTI.center Email: enoriega@troy.edu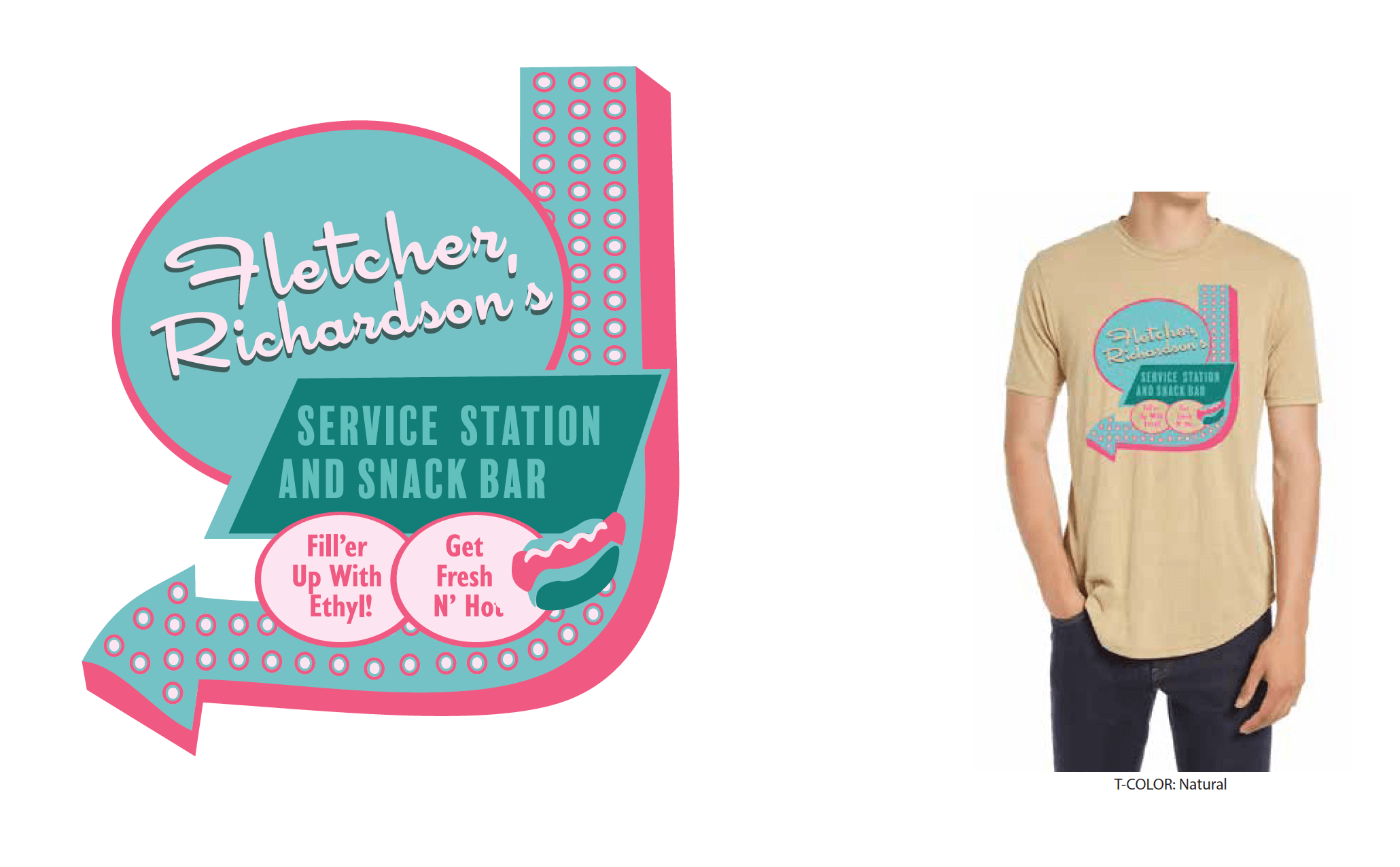 Tee Shirt Design B
For information regarding sponsoring this project please contact: Ed Noriega, Director of DTI.center Email: enoriega@troy.edu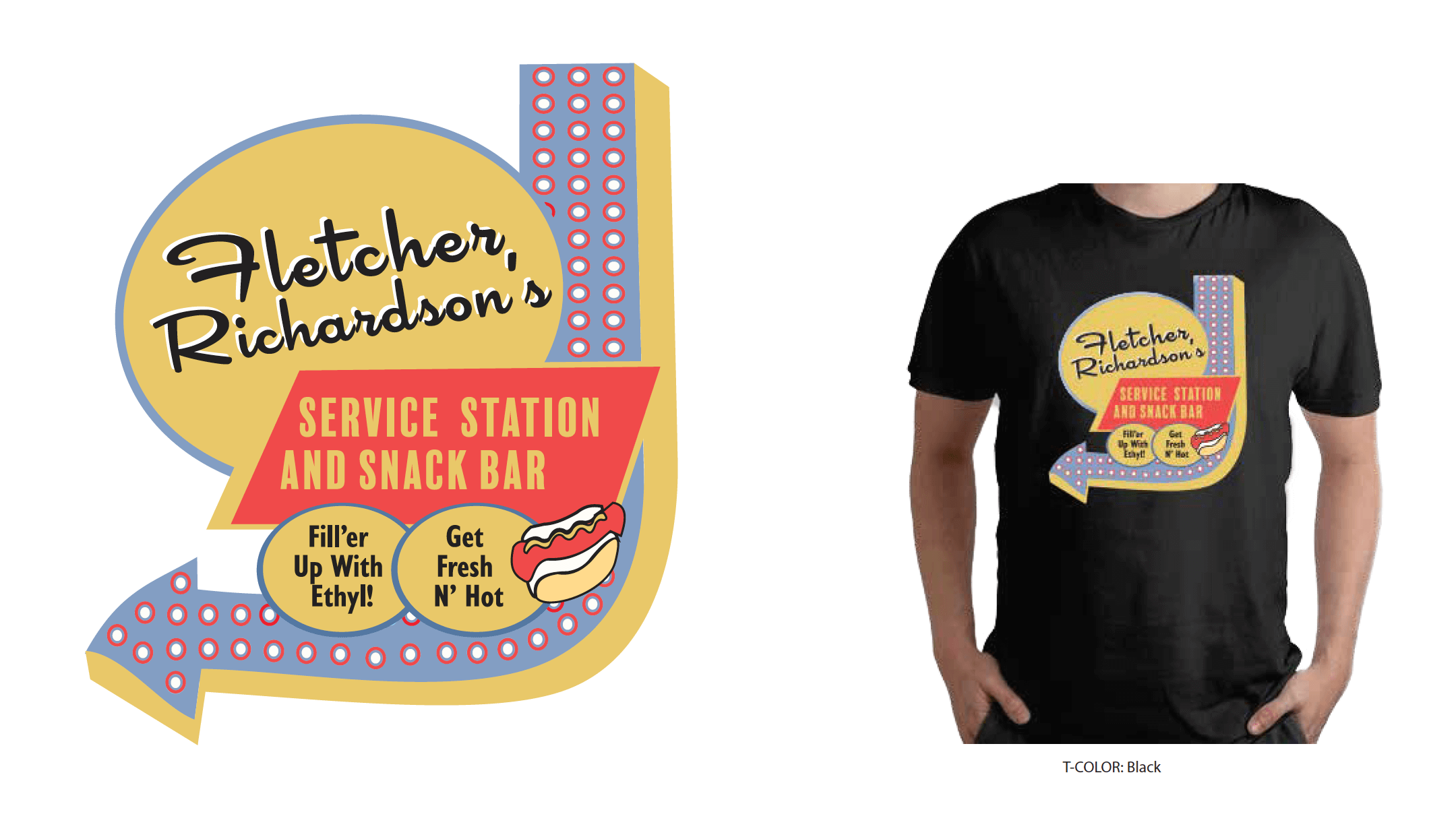 Tee Shirt Design C
For information regarding sponsoring this project please contact: Ed Noriega, Director of DTI.center Email: enoriega@troy.edu
IDLE HOUR PARK
Designed by Briana Hoefert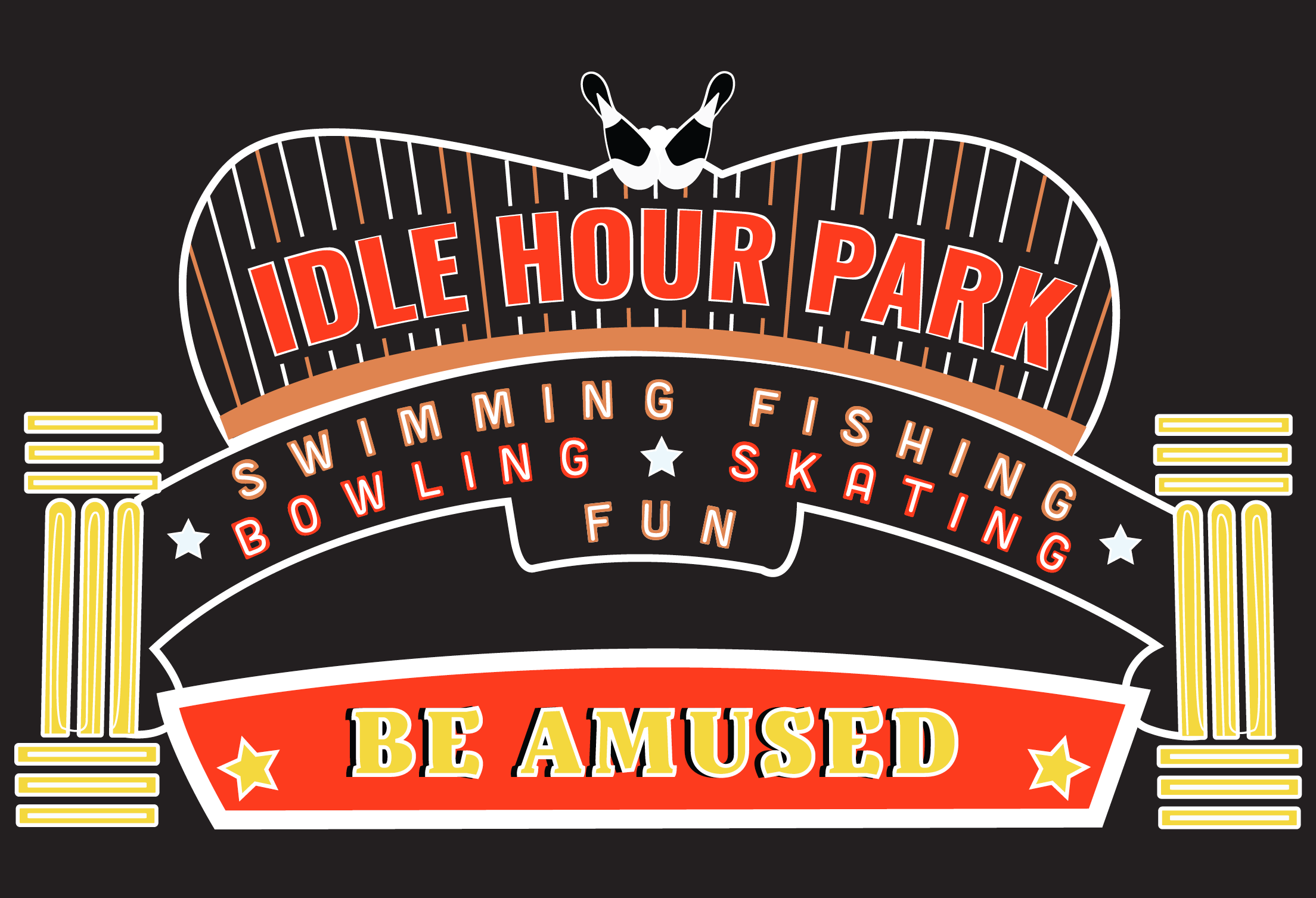 Proposed Signage
For information regarding sponsoring this project please contact: Ed Noriega, Director of DTI.center Email: enoriega@troy.edu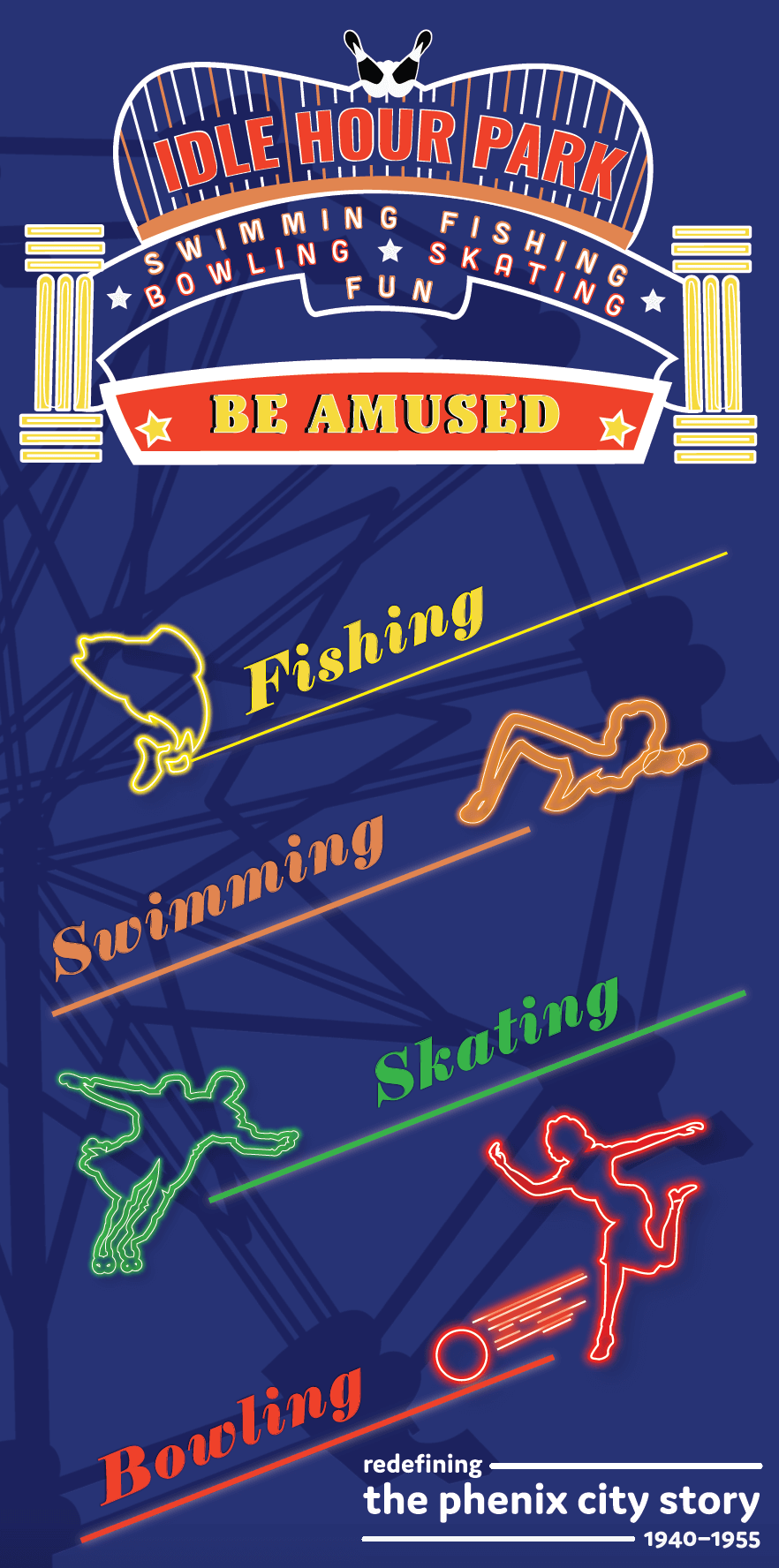 Advertising Poster
For information regarding sponsoring this project please contact: Ed Noriega, Director of DTI.center Email: enoriega@troy.edu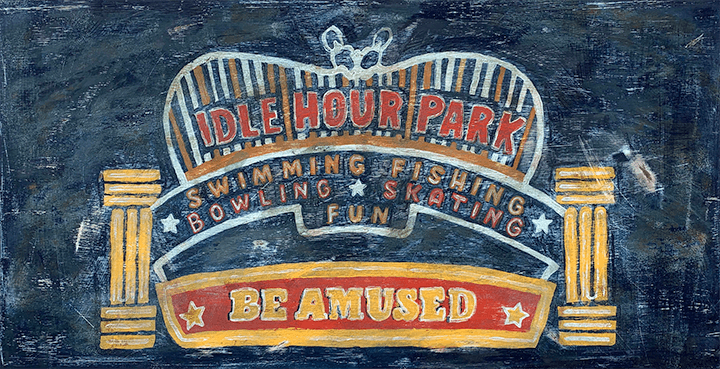 Distressed Painting
For information regarding sponsoring this project please contact: Ed Noriega, Director of DTI.center Email: enoriega@troy.edu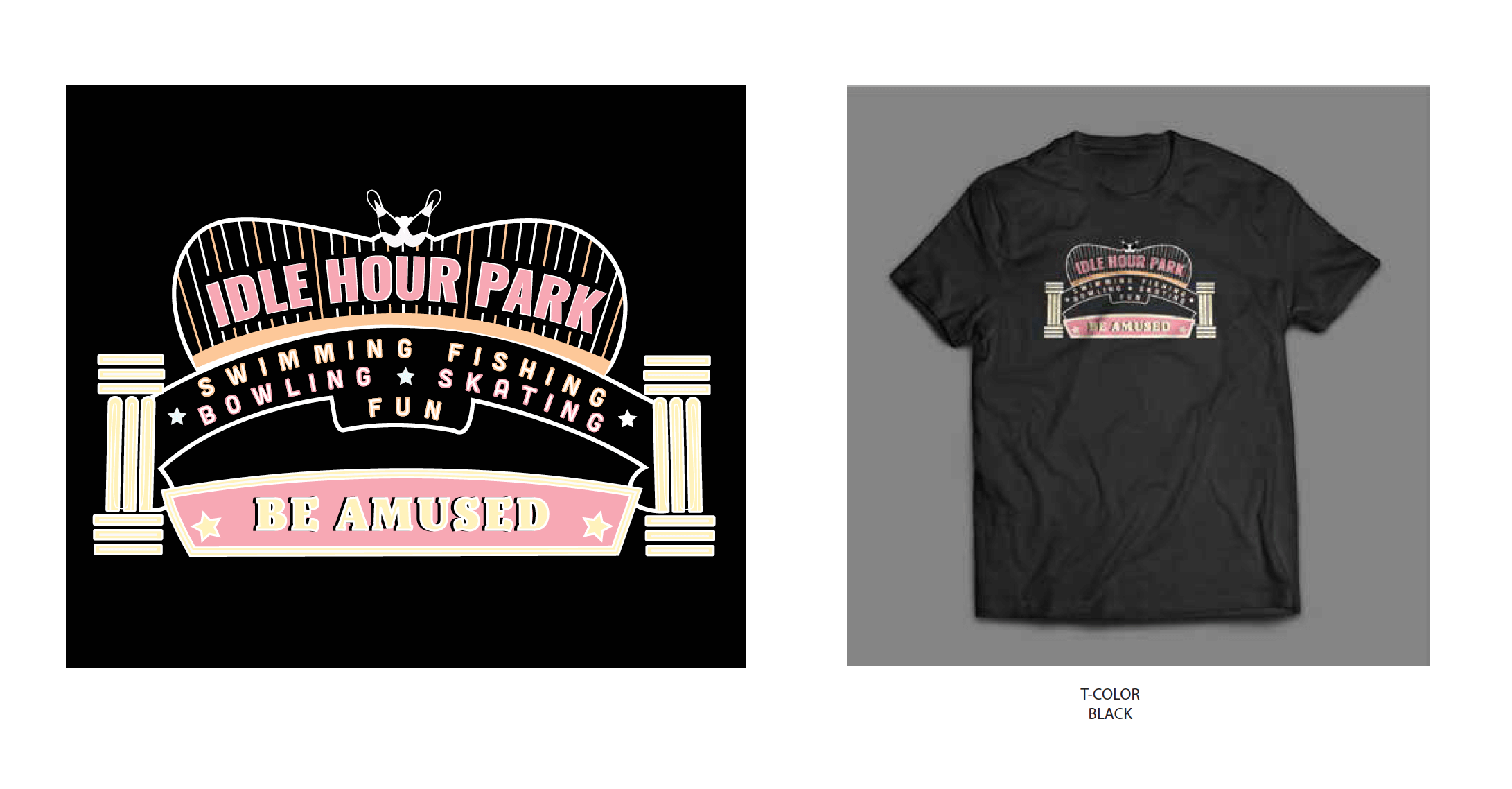 Tee Shirt Design A
For information regarding sponsoring this project please contact: Ed Noriega, Director of DTI.center Email: enoriega@troy.edu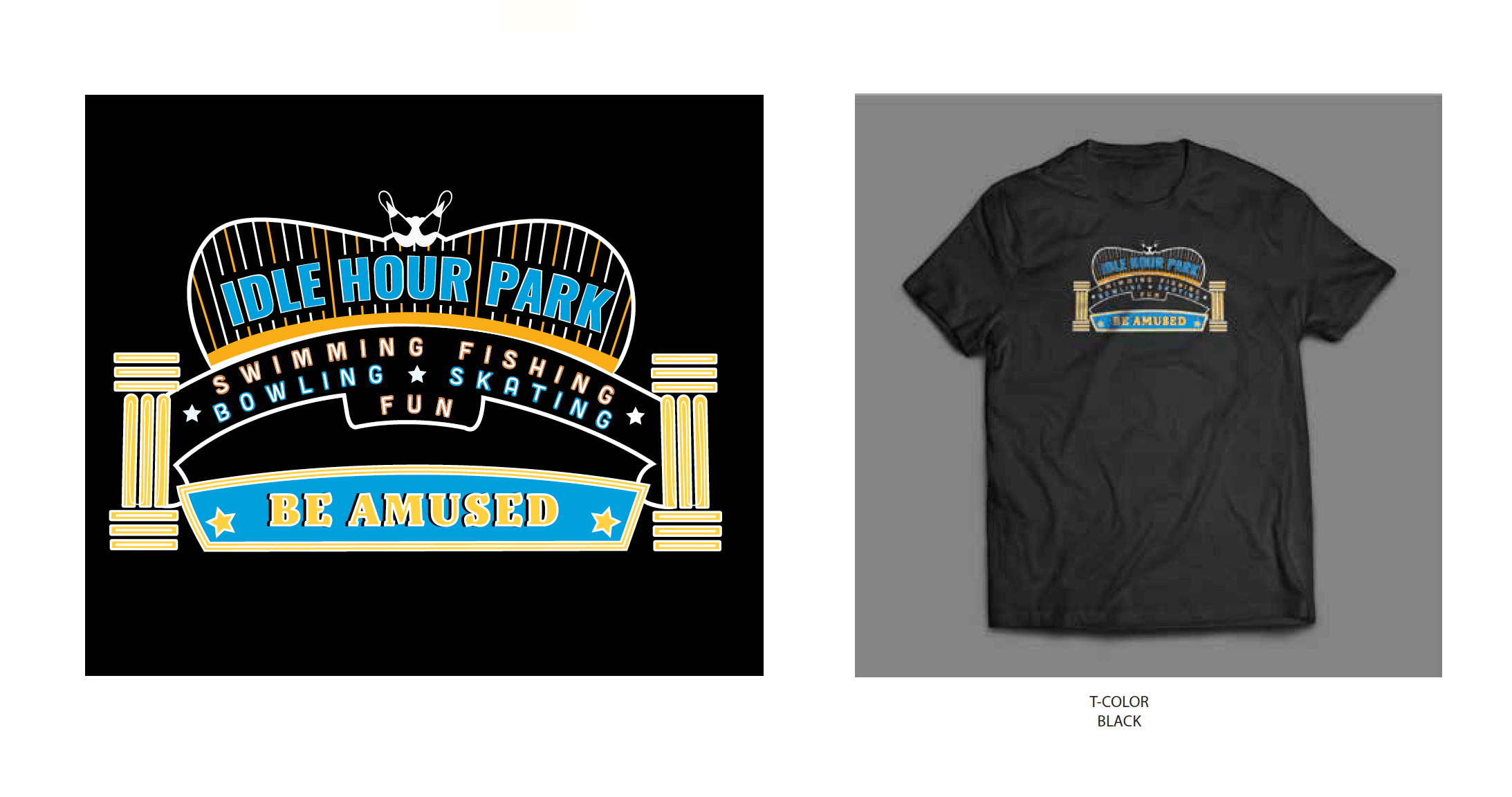 Tee Shirt Design B
For information regarding sponsoring this project please contact: Ed Noriega, Director of DTI.center Email: enoriega@troy.edu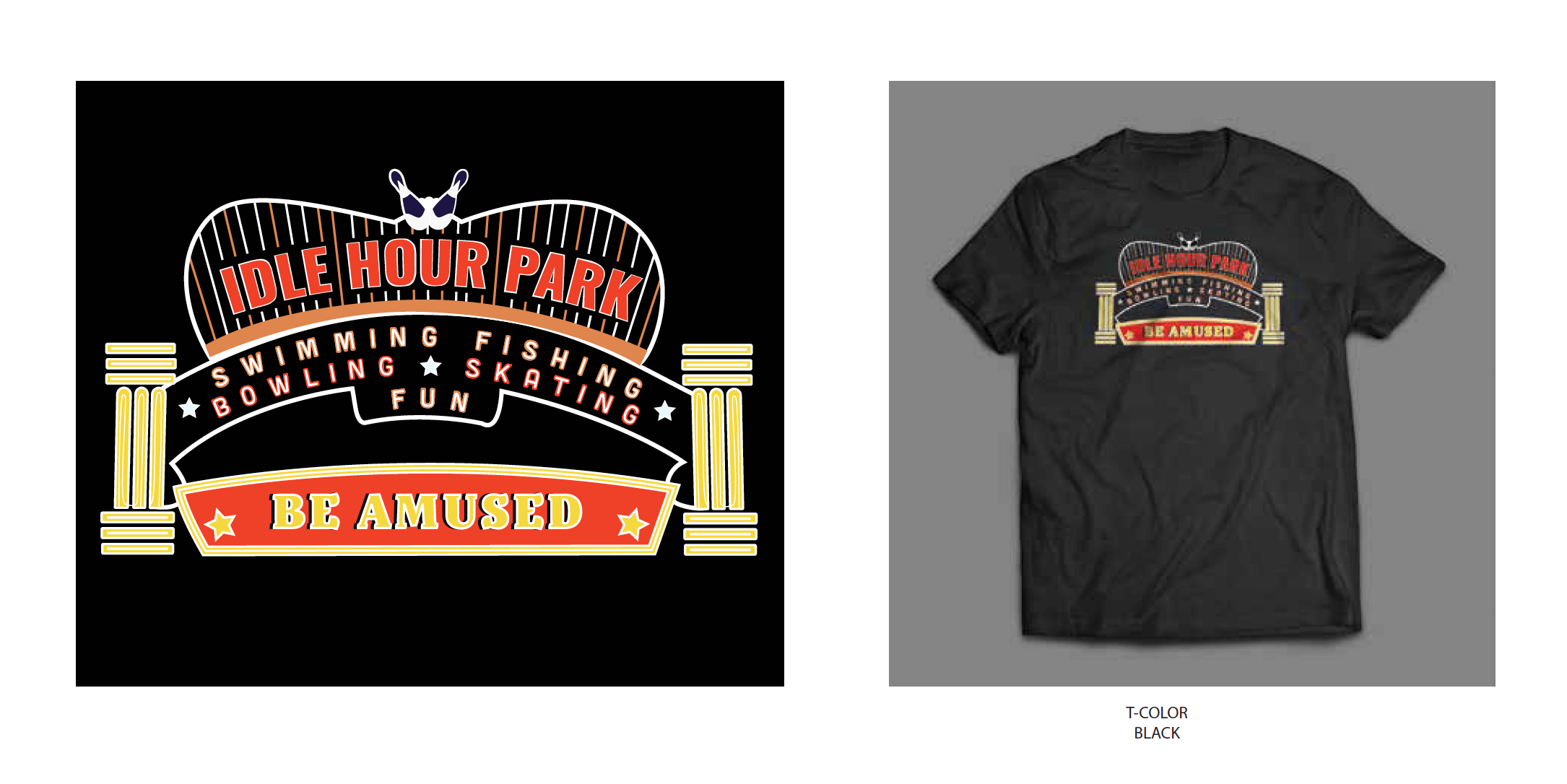 Tee Shirt Design C
For information regarding sponsoring this project please contact: Ed Noriega, Director of DTI.center Email: enoriega@troy.edu
LEONTINE'S BEAUTY SALON
Designed by Olivia Kattos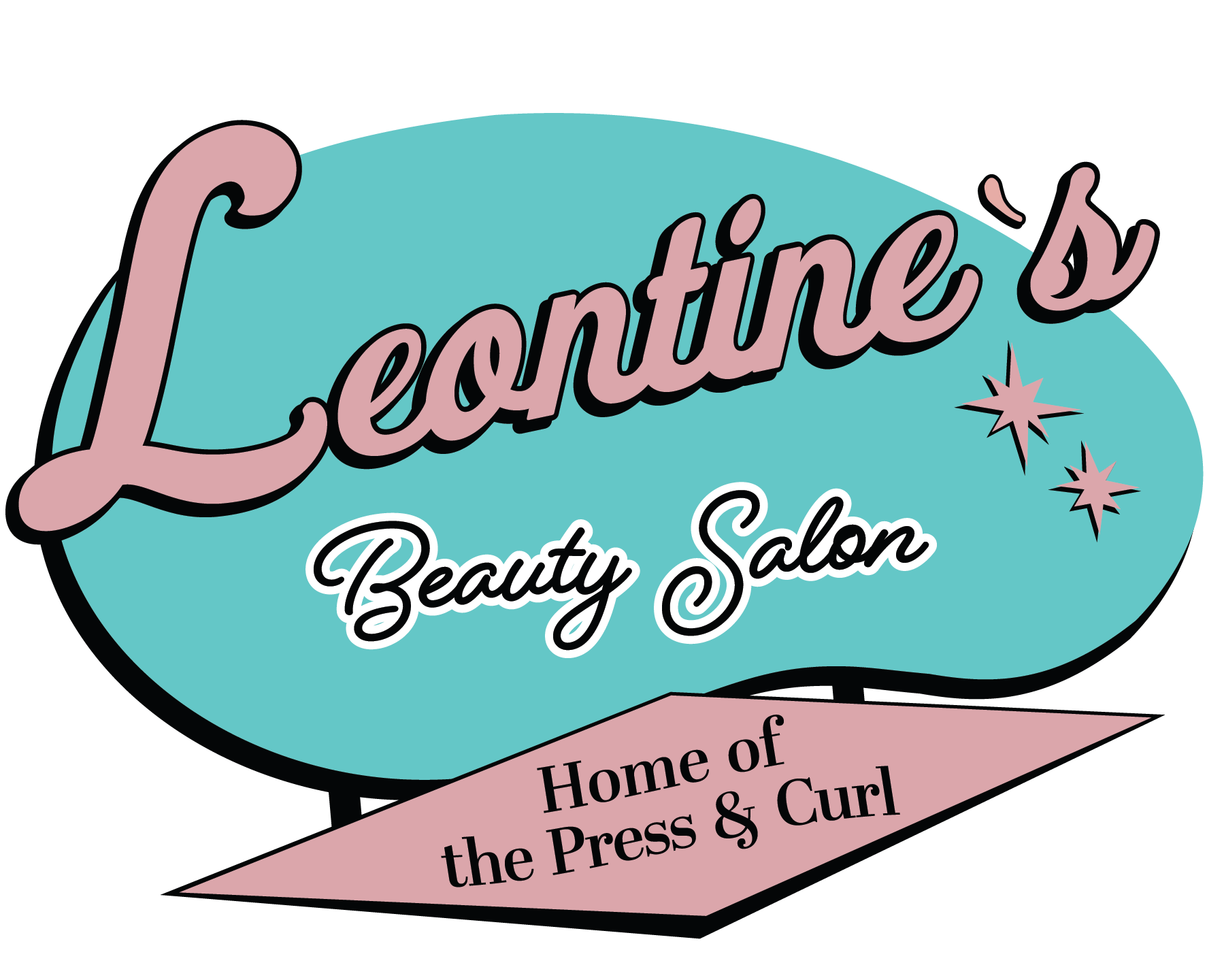 Proposed Signage
For information regarding sponsoring this project please contact: Ed Noriega, Director of DTI.center Email: enoriega@troy.edu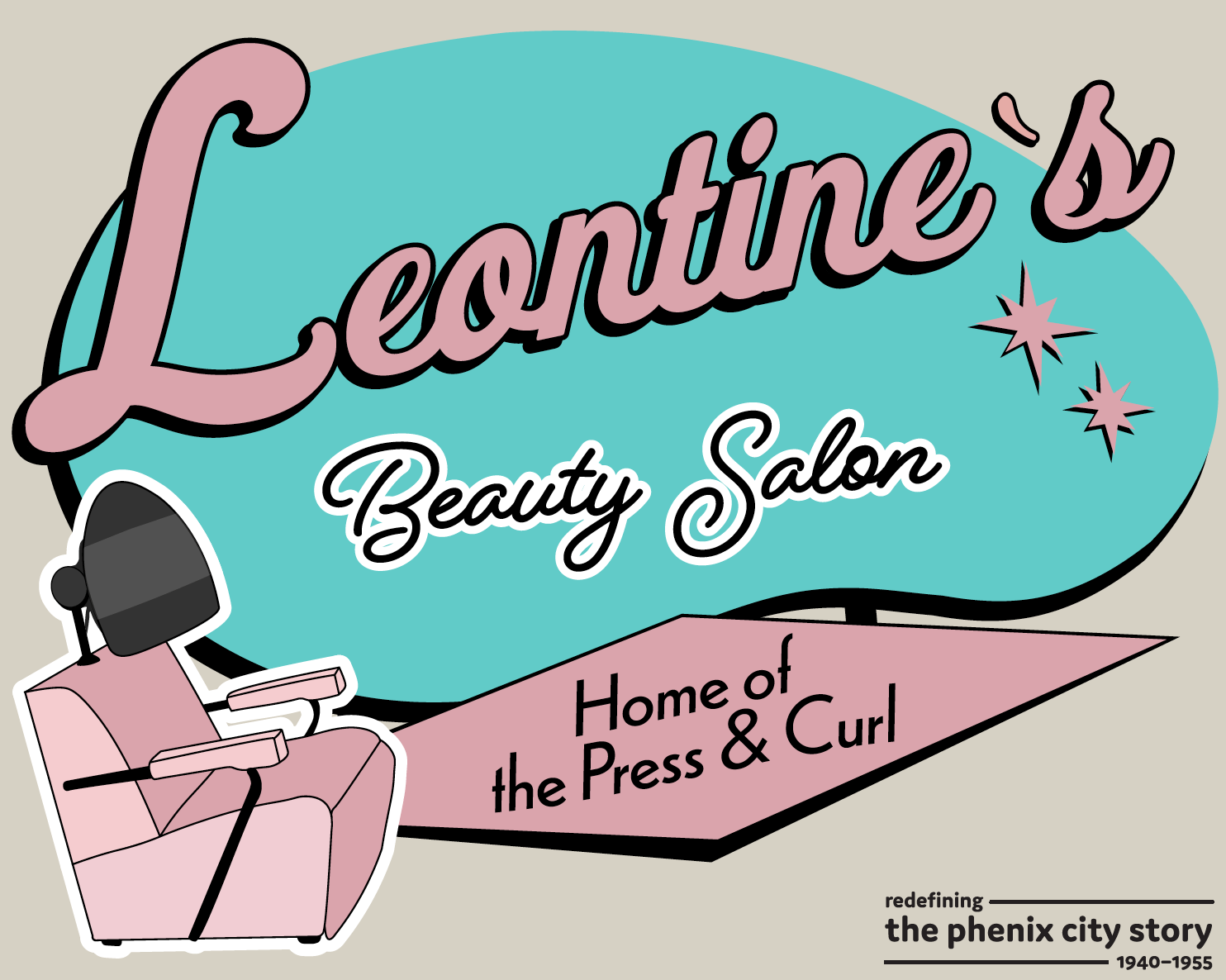 Advertising
For information regarding sponsoring this project please contact: Ed Noriega, Director of DTI.center Email: enoriega@troy.edu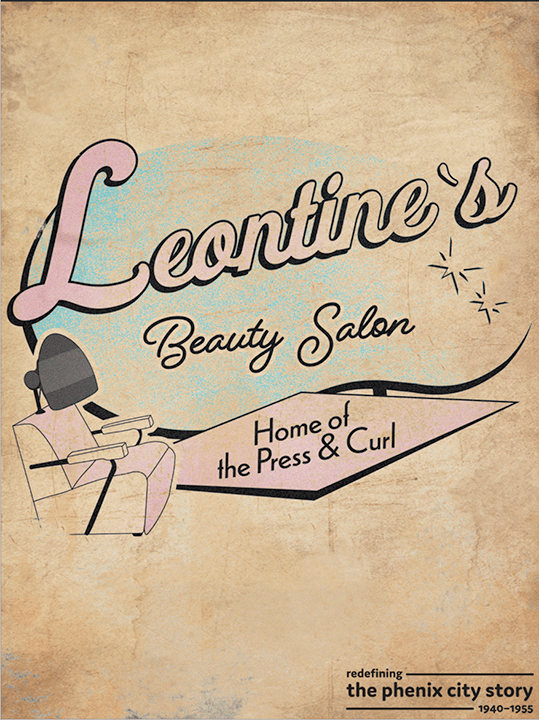 Advertising Poster
For information regarding sponsoring this project please contact: Ed Noriega, Director of DTI.center Email: enoriega@troy.edu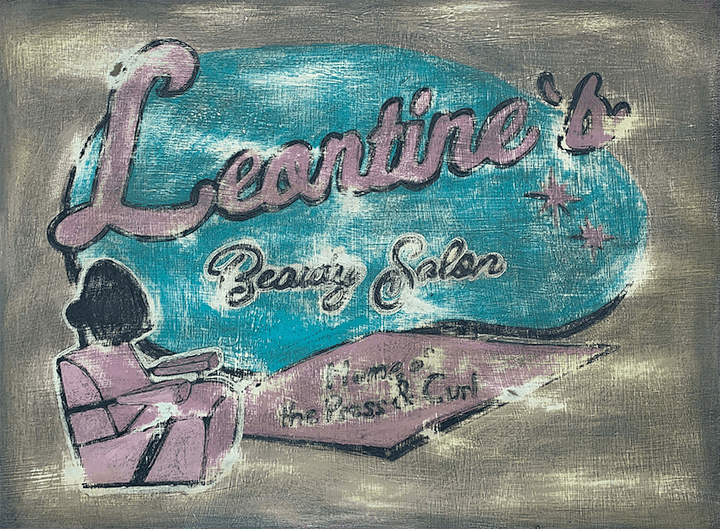 Distressed Painting
For information regarding sponsoring this project please contact: Ed Noriega, Director of DTI.center Email: enoriega@troy.edu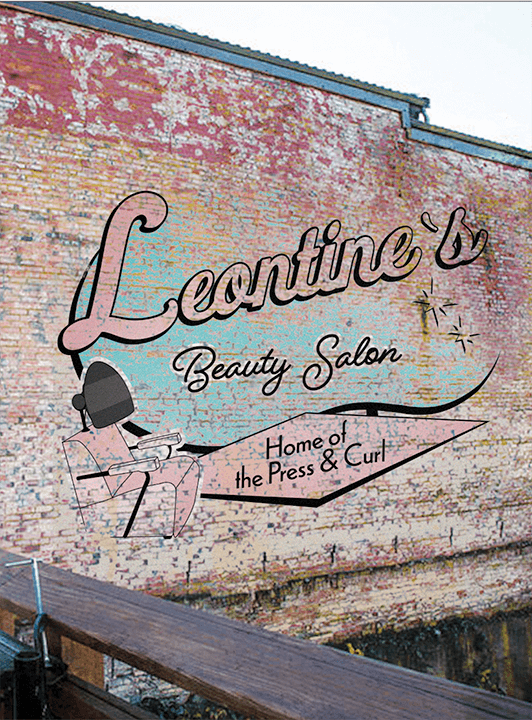 Distressed Mural Proposal
For information regarding sponsoring this project please contact: Ed Noriega, Director of DTI.center Email: enoriega@troy.edu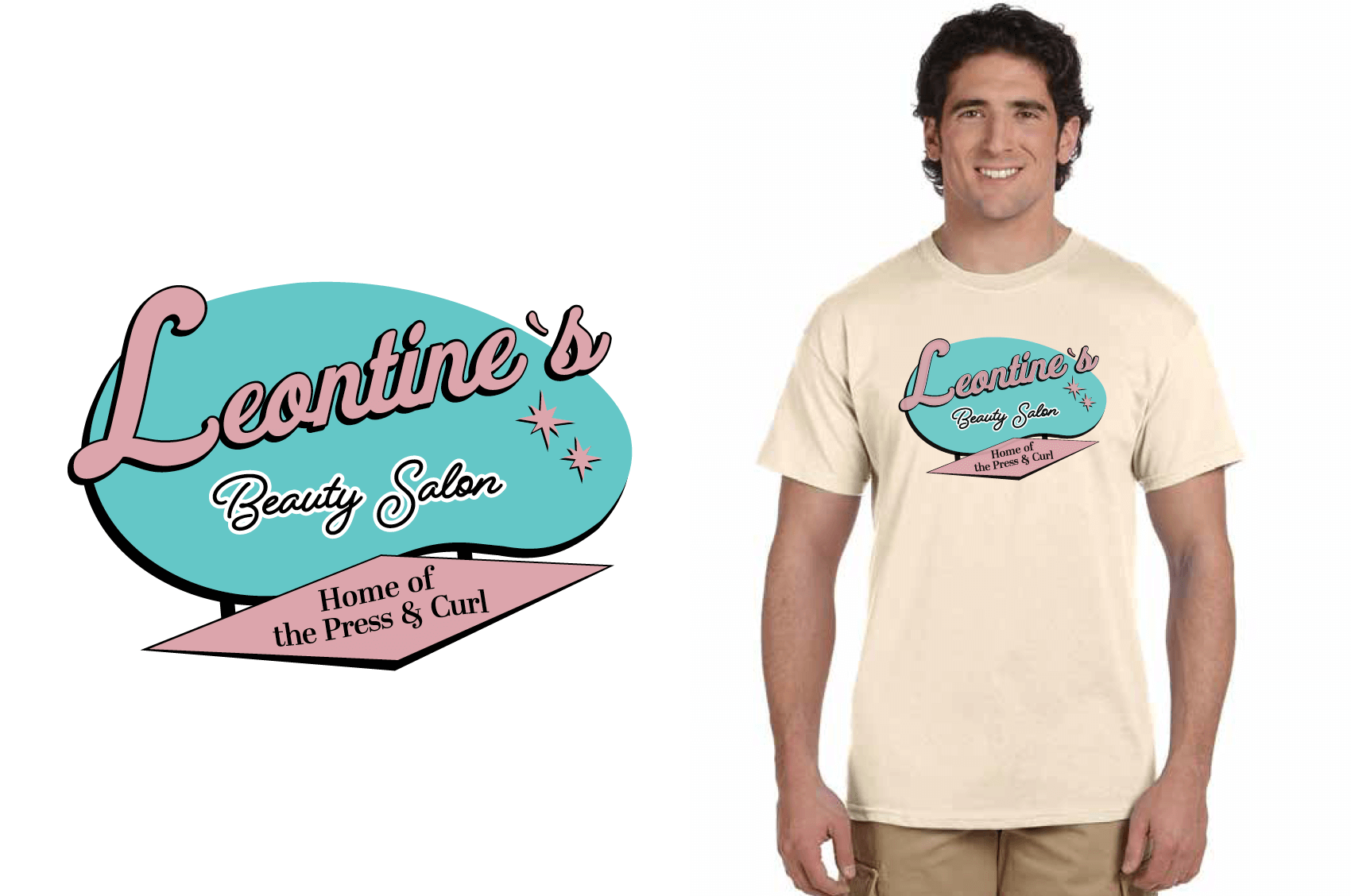 Tee Shirt Design
For information regarding sponsoring this project please contact: Ed Noriega, Director of DTI.center Email: enoriega@troy.edu
OBLETON'S TELEVISION REPAIR SHOP
Designed by John Suyak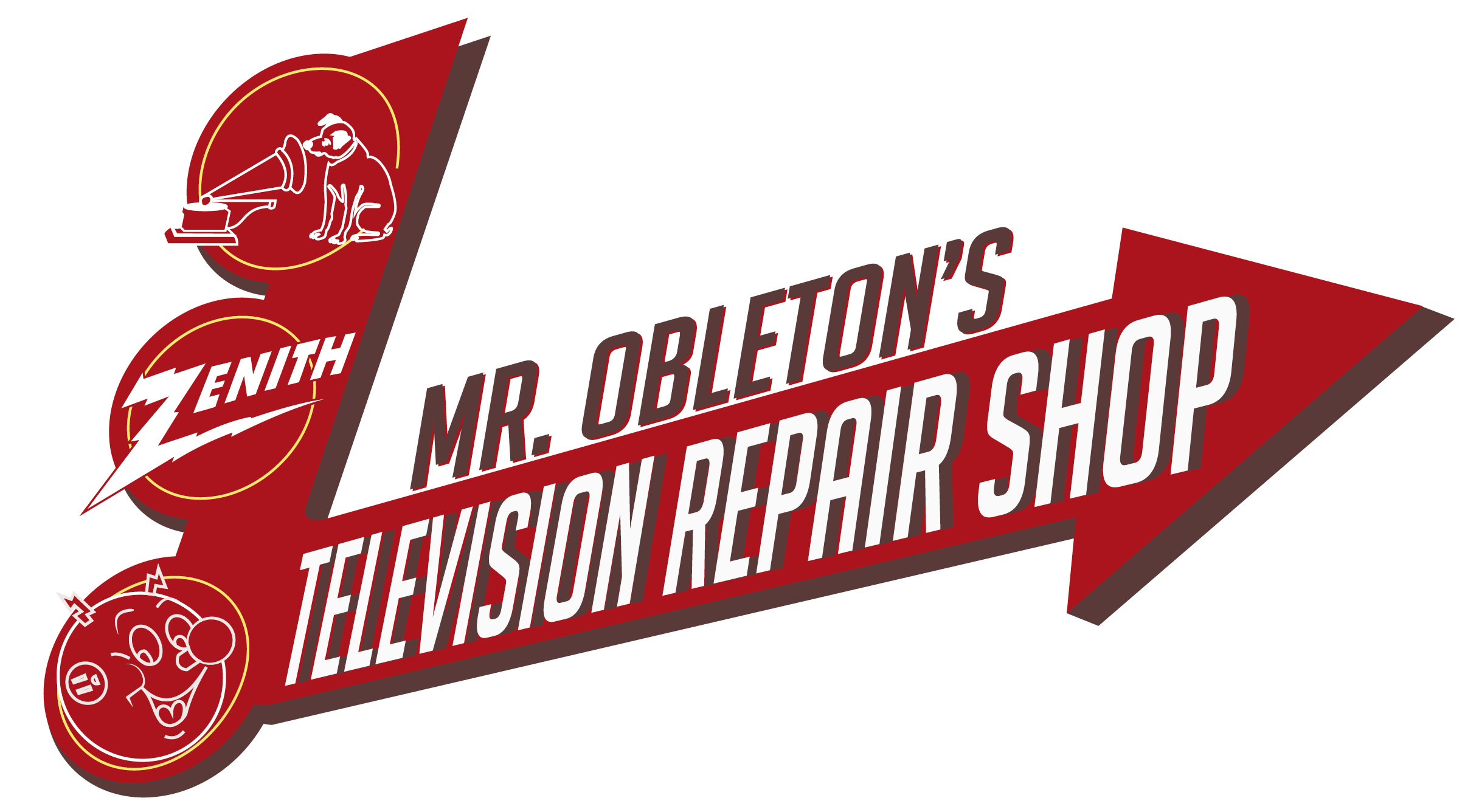 Proposed Signage
For information regarding sponsoring this project please contact: Ed Noriega, Director of DTI.center Email: enoriega@troy.edu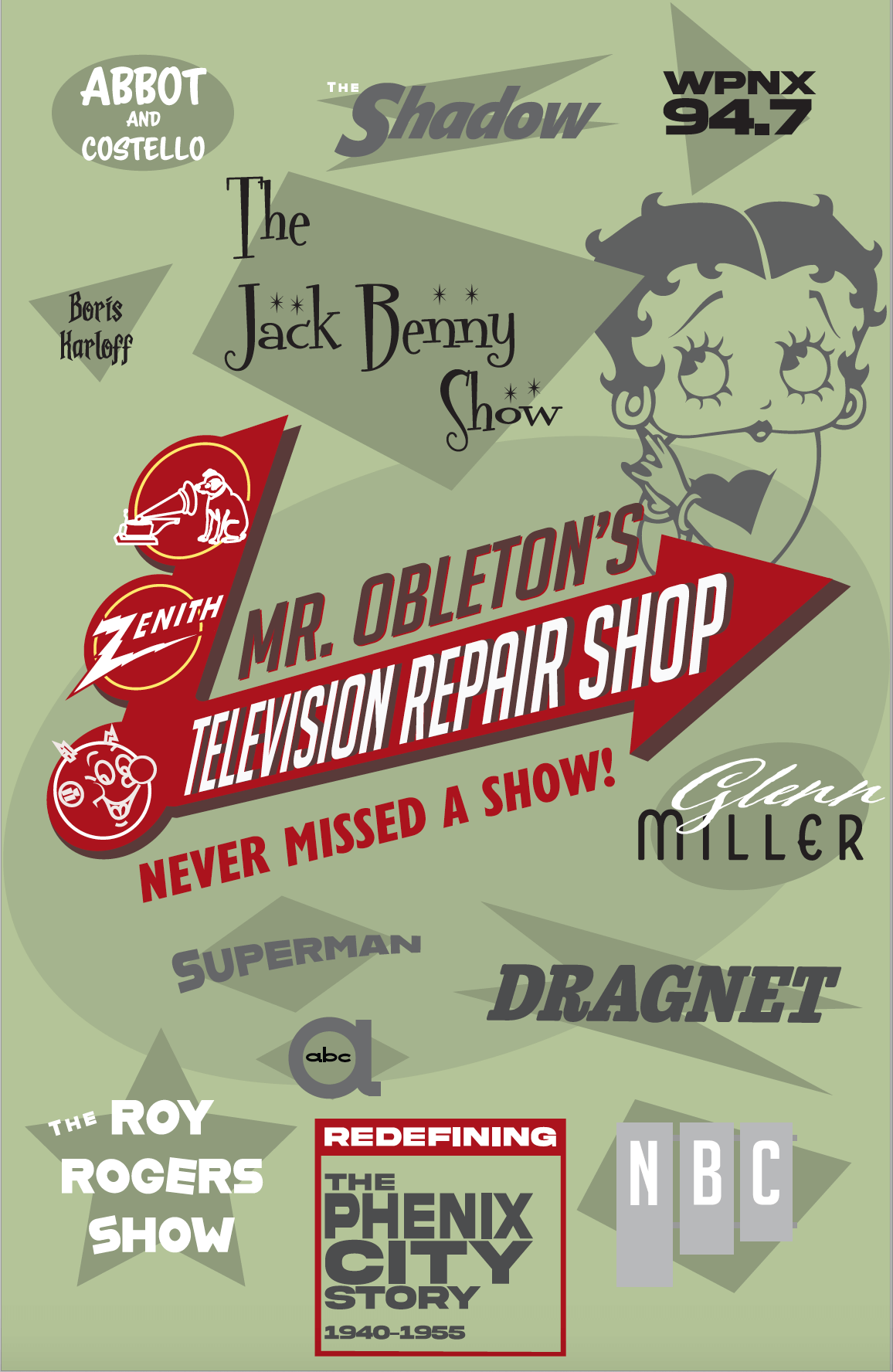 Advertising
For information regarding sponsoring this project please contact: Ed Noriega, Director of DTI.center Email: enoriega@troy.edu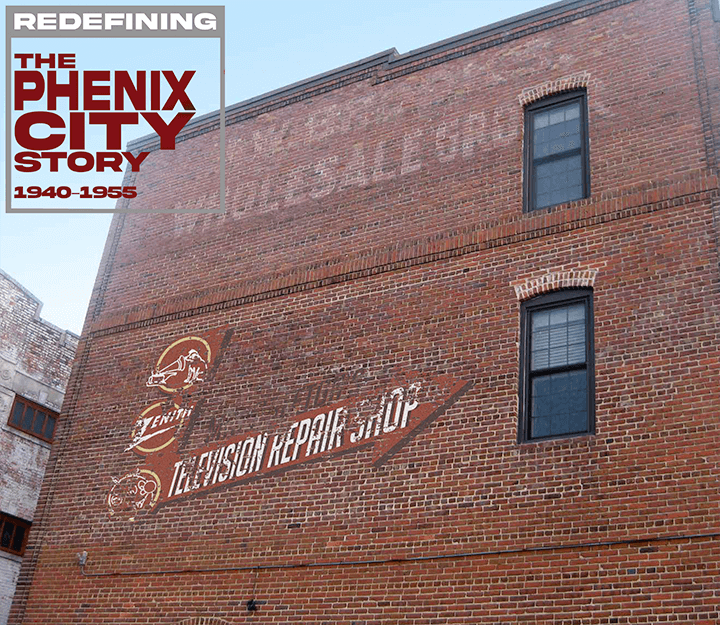 Distressed Mural Proposal
For information regarding sponsoring this project please contact: Ed Noriega, Director of DTI.center Email: enoriega@troy.edu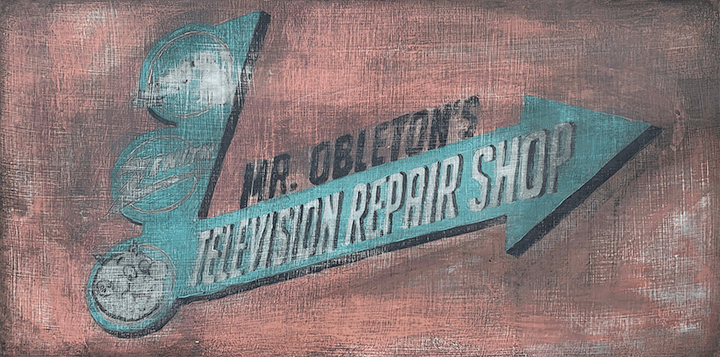 Distressed Painting
For information regarding sponsoring this project please contact: Ed Noriega, Director of DTI.center Email: enoriega@troy.edu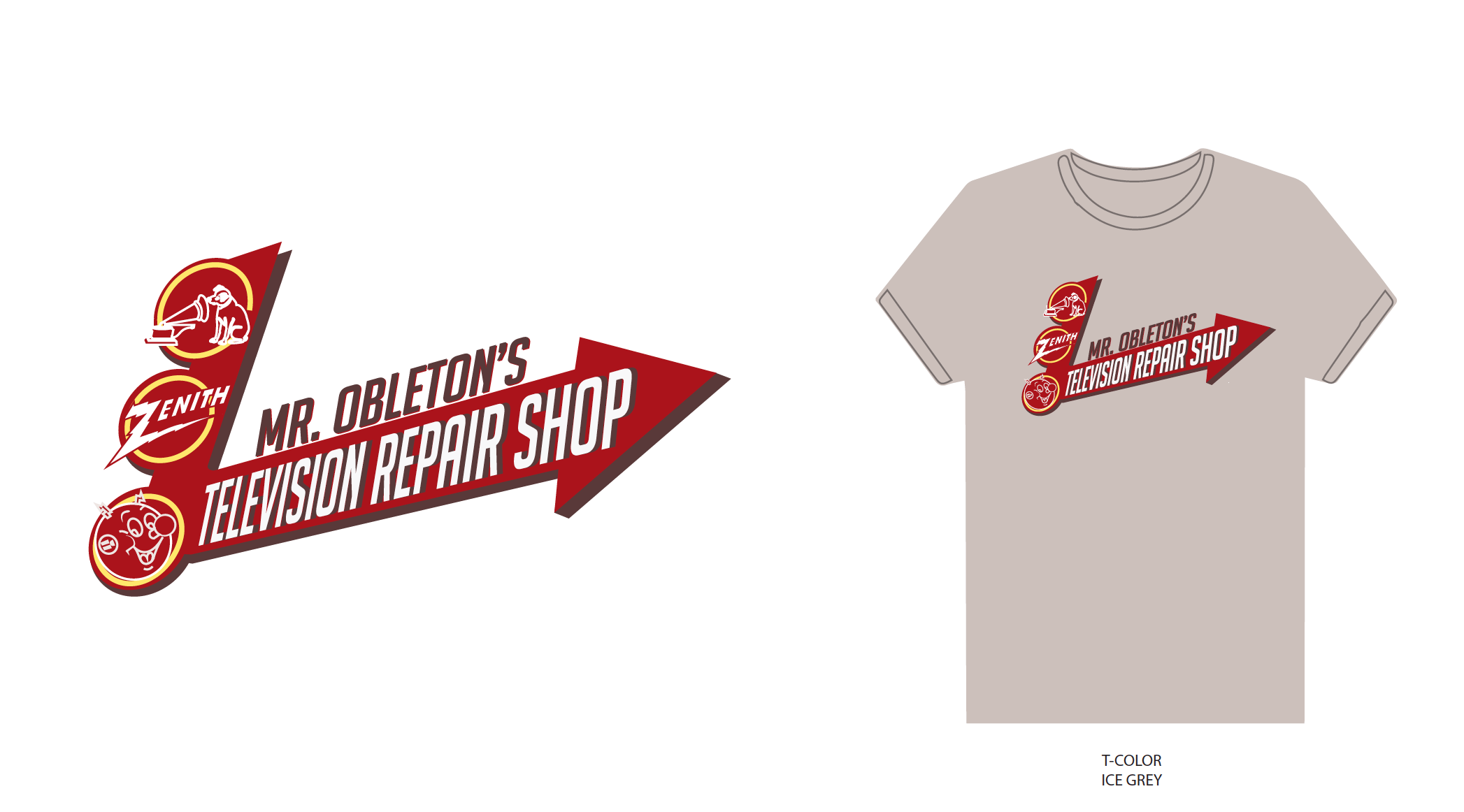 Tee Shirt Design A
For information regarding sponsoring this project please contact: Ed Noriega, Director of DTI.center Email: enoriega@troy.edu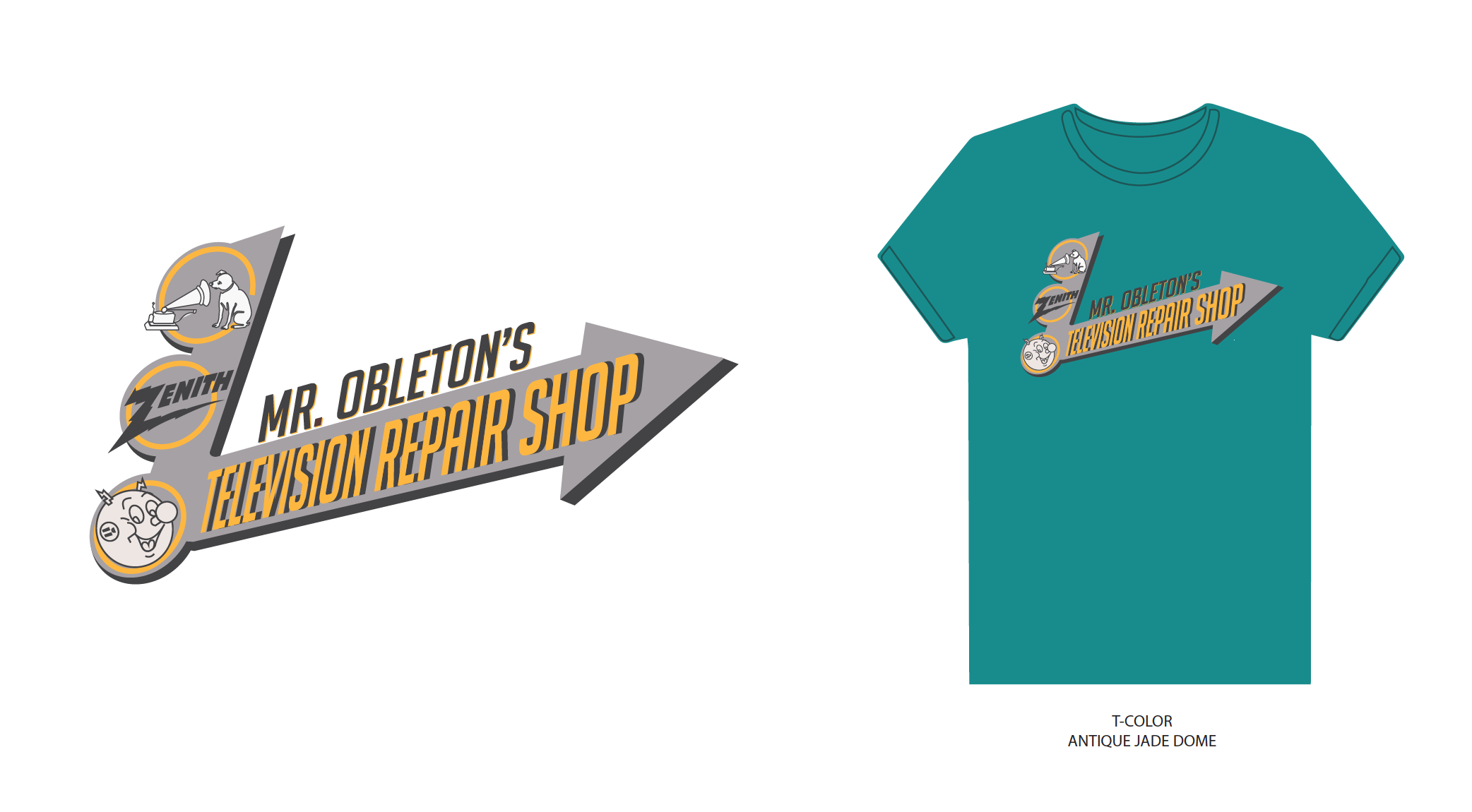 Tee Shirt Design B
For information regarding sponsoring this project please contact: Ed Noriega, Director of DTI.center Email: enoriega@troy.edu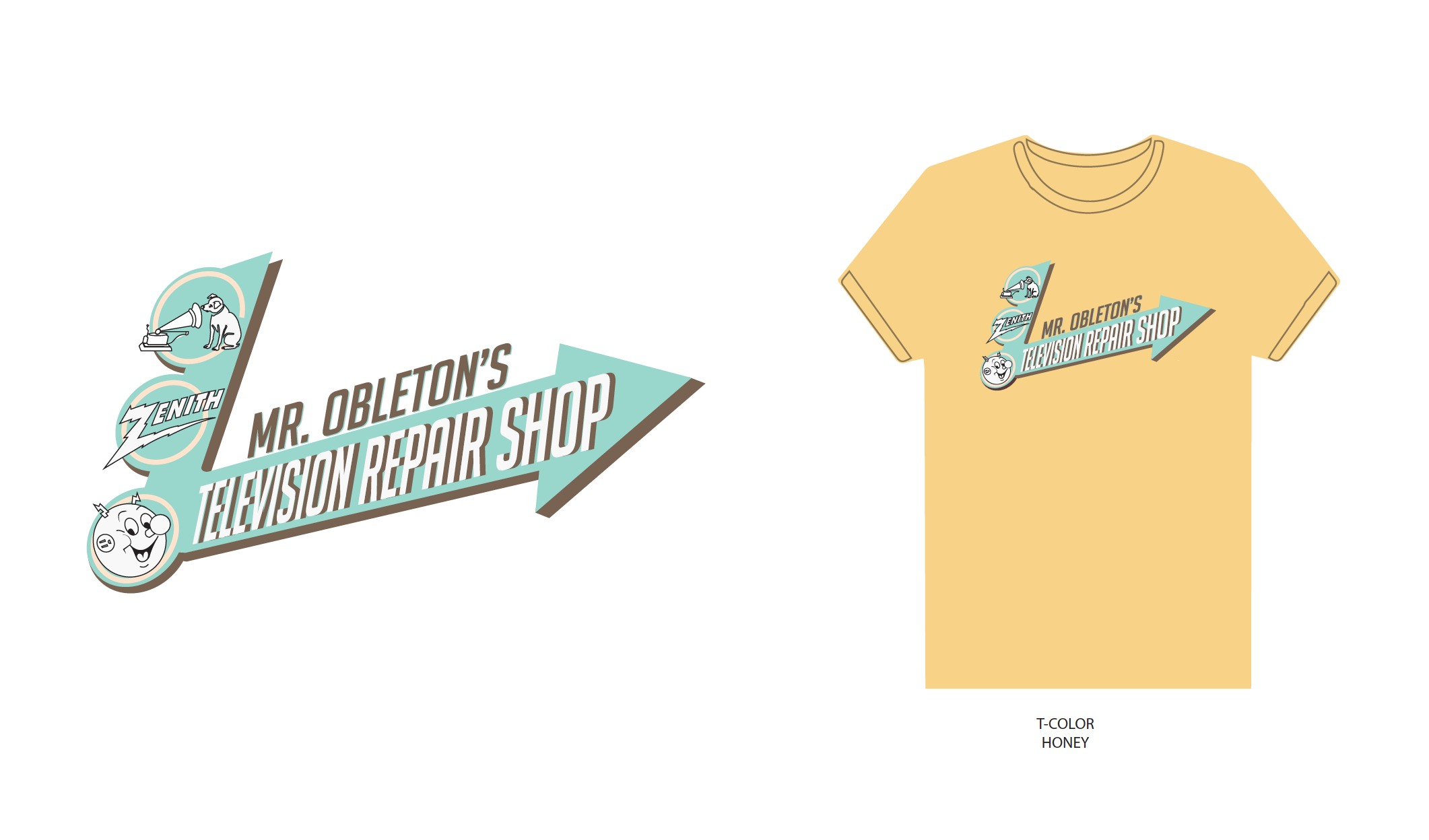 Tee Shirt Design C
For information regarding sponsoring this project please contact: Ed Noriega, Director of DTI.center Email: enoriega@troy.edu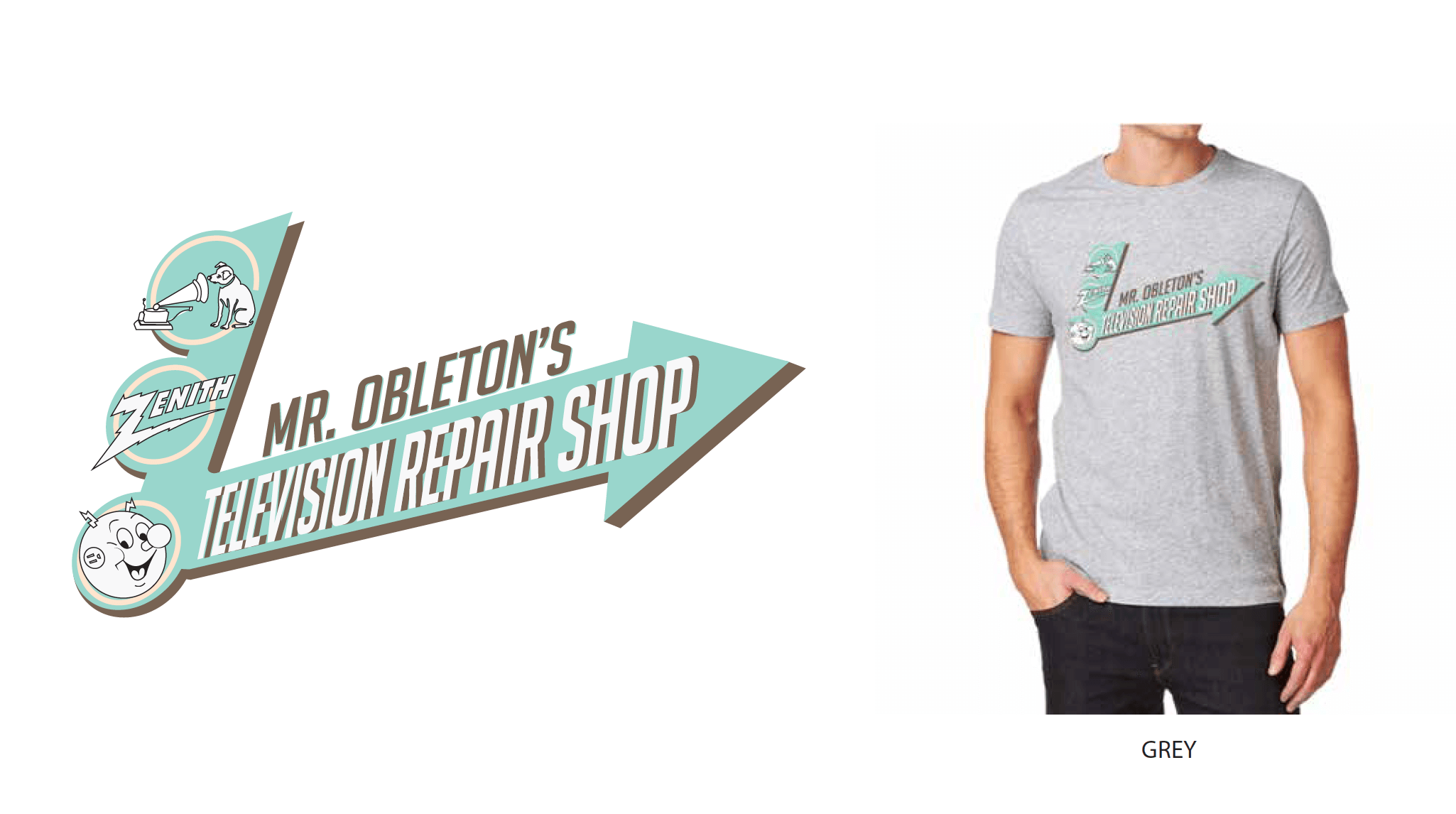 Tee Shirt Design C
For information regarding sponsoring this project please contact: Ed Noriega, Director of DTI.center Email: enoriega@troy.edu
SEYMOUR'S LADIES READY TO WEAR
Designed by Natalie Blocker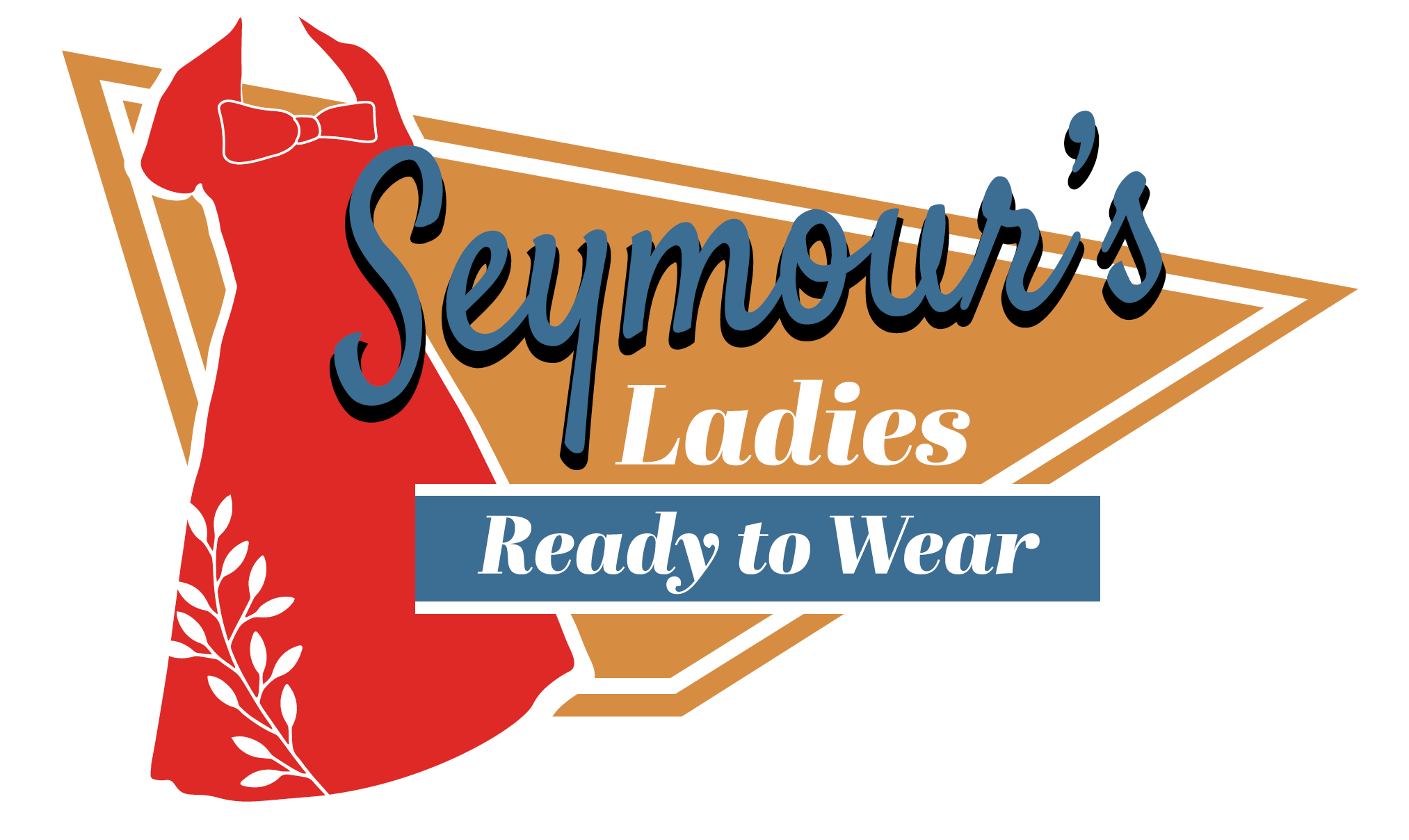 Proposed Signage
For information regarding sponsoring this project please contact: Ed Noriega, Director of DTI.center Email: enoriega@troy.edu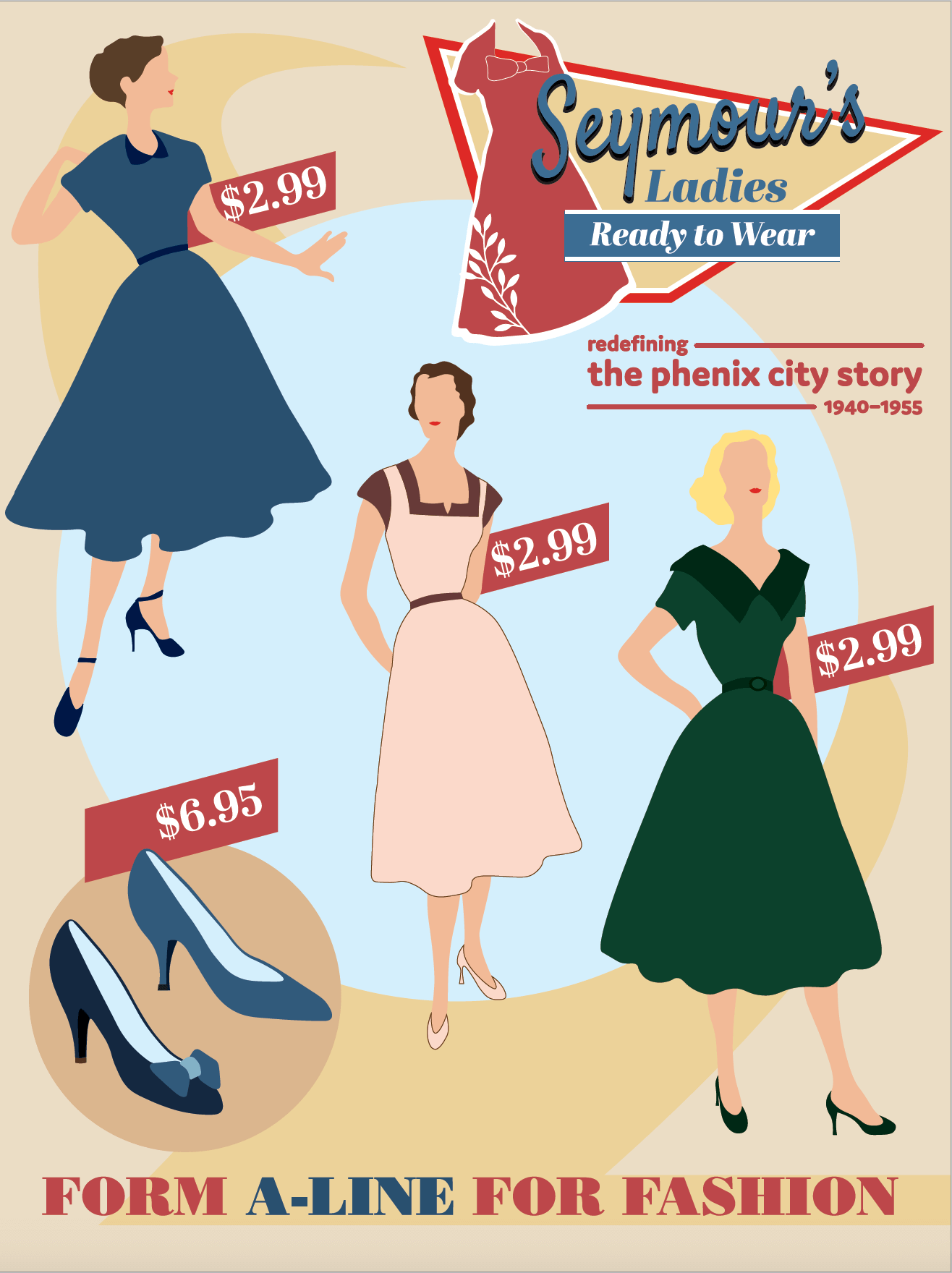 Advertising
For information regarding sponsoring this project please contact: Ed Noriega, Director of DTI.center Email: enoriega@troy.edu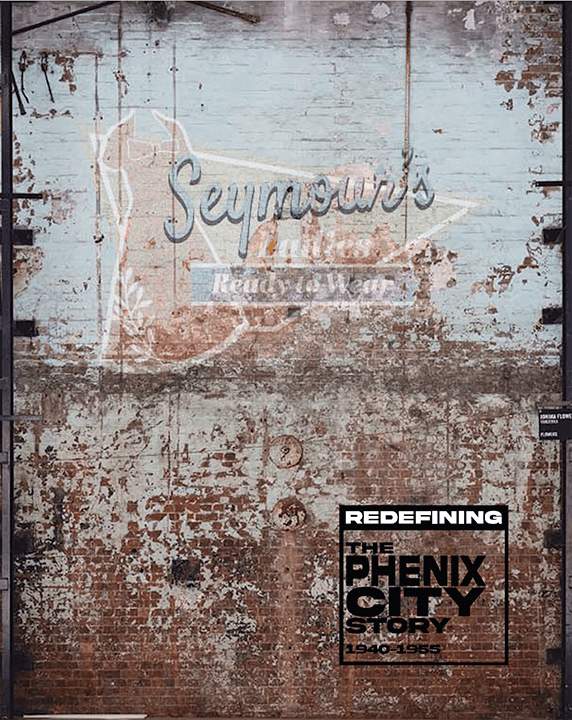 Proposed Distressed Mural
For information regarding sponsoring this project please contact: Ed Noriega, Director of DTI.center Email: enoriega@troy.edu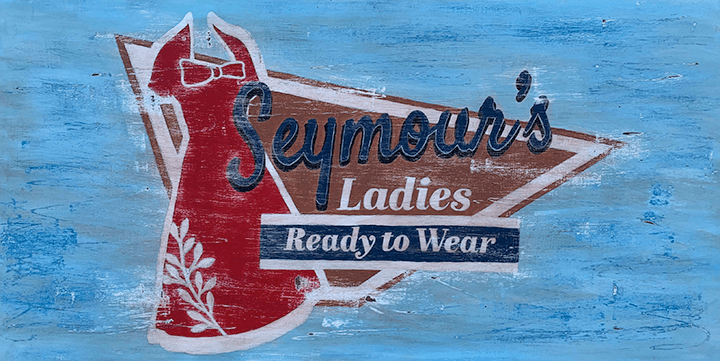 Distressed painting
For information regarding sponsoring this project please contact: Ed Noriega, Director of DTI.center Email: enoriega@troy.edu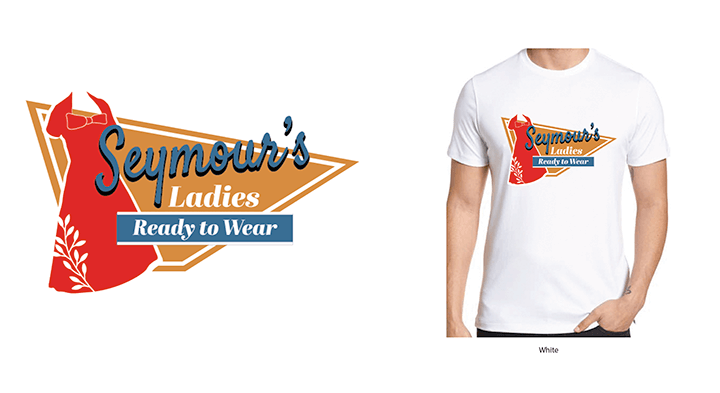 Tee Shirt Design A
For information regarding sponsoring this project please contact: Ed Noriega, Director of DTI.center Email: enoriega@troy.edu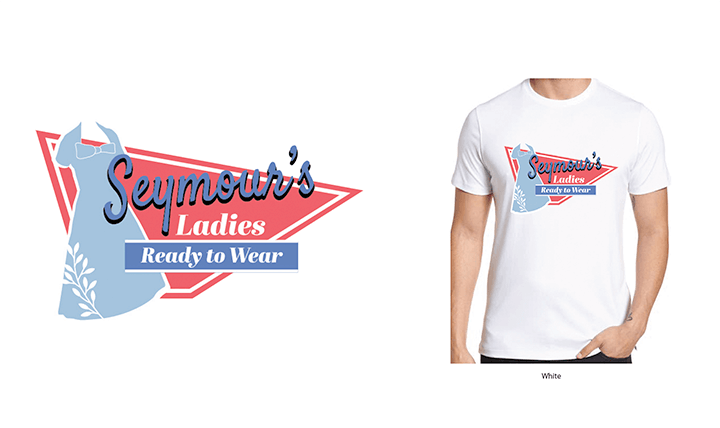 Tee Shirt Design B
For information regarding sponsoring this project please contact: Ed Noriega, Director of DTI.center Email: enoriega@troy.edu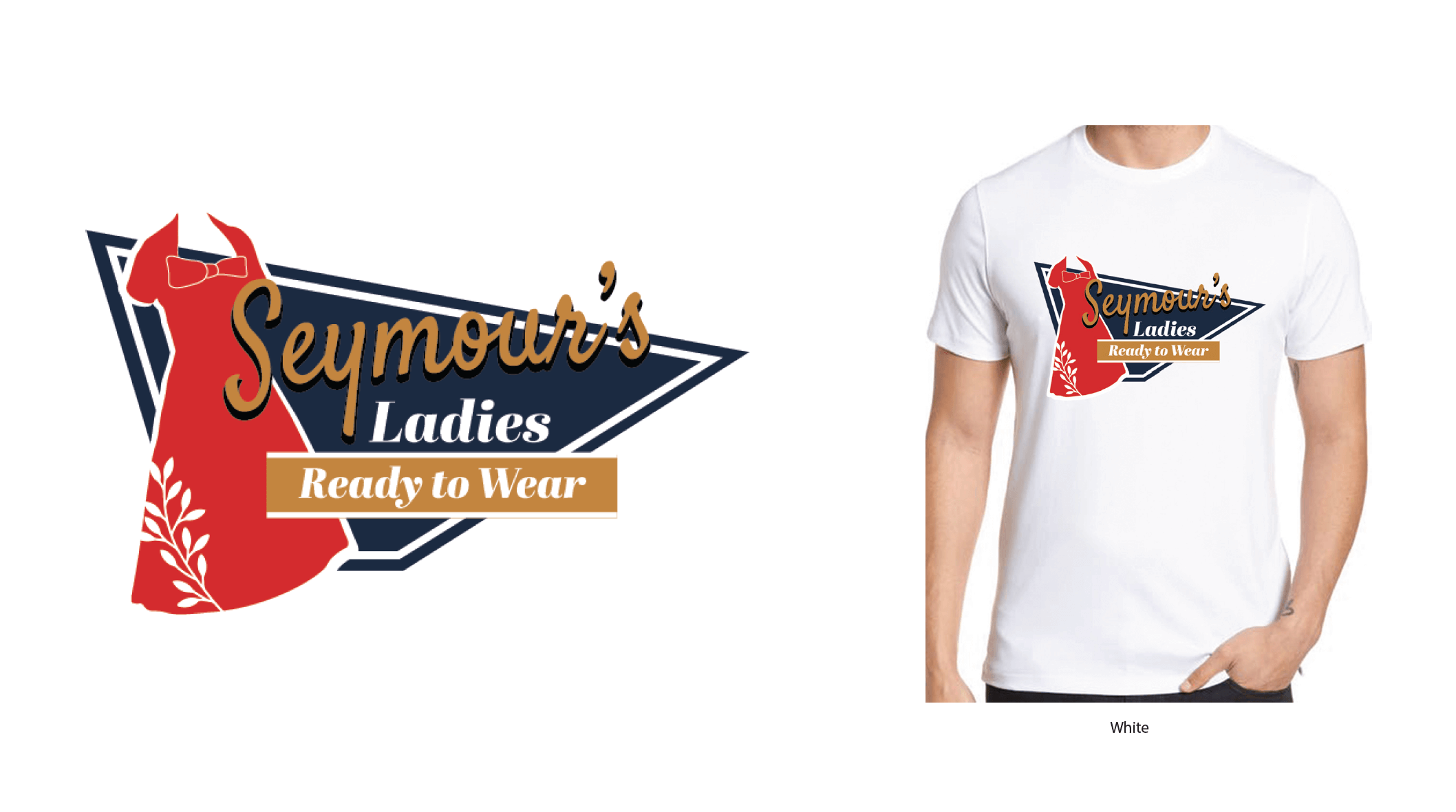 Tee Shirt Design C
For information regarding sponsoring this project please contact: Ed Noriega, Director of DTI.center Email: enoriega@troy.edu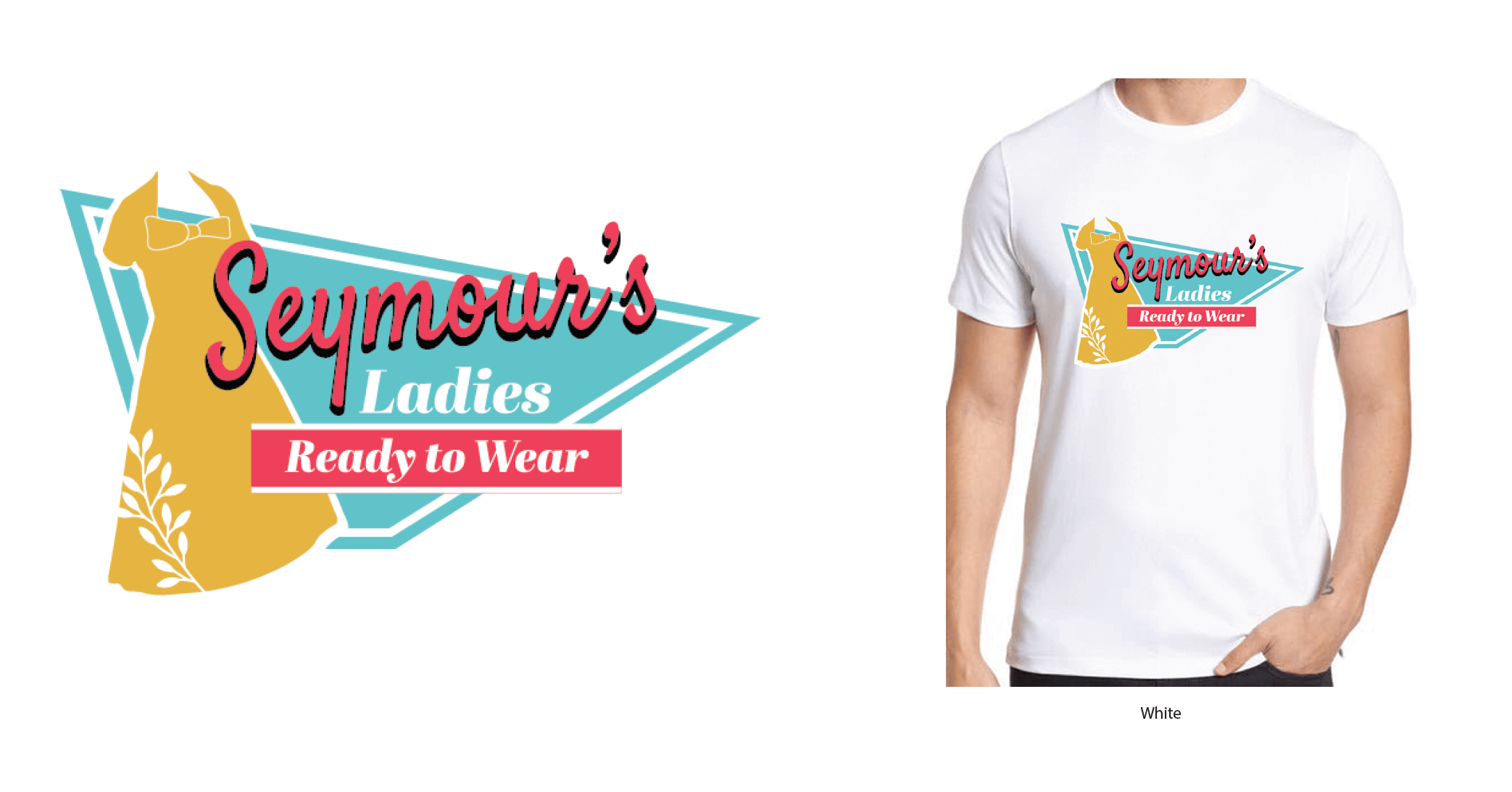 Tee Shirt Design D
For information regarding sponsoring this project please contact: Ed Noriega, Director of DTI.center Email: enoriega@troy.edu
SOUTH GIRARD HIGH SCHOOL
Designed by Abby Vigneulle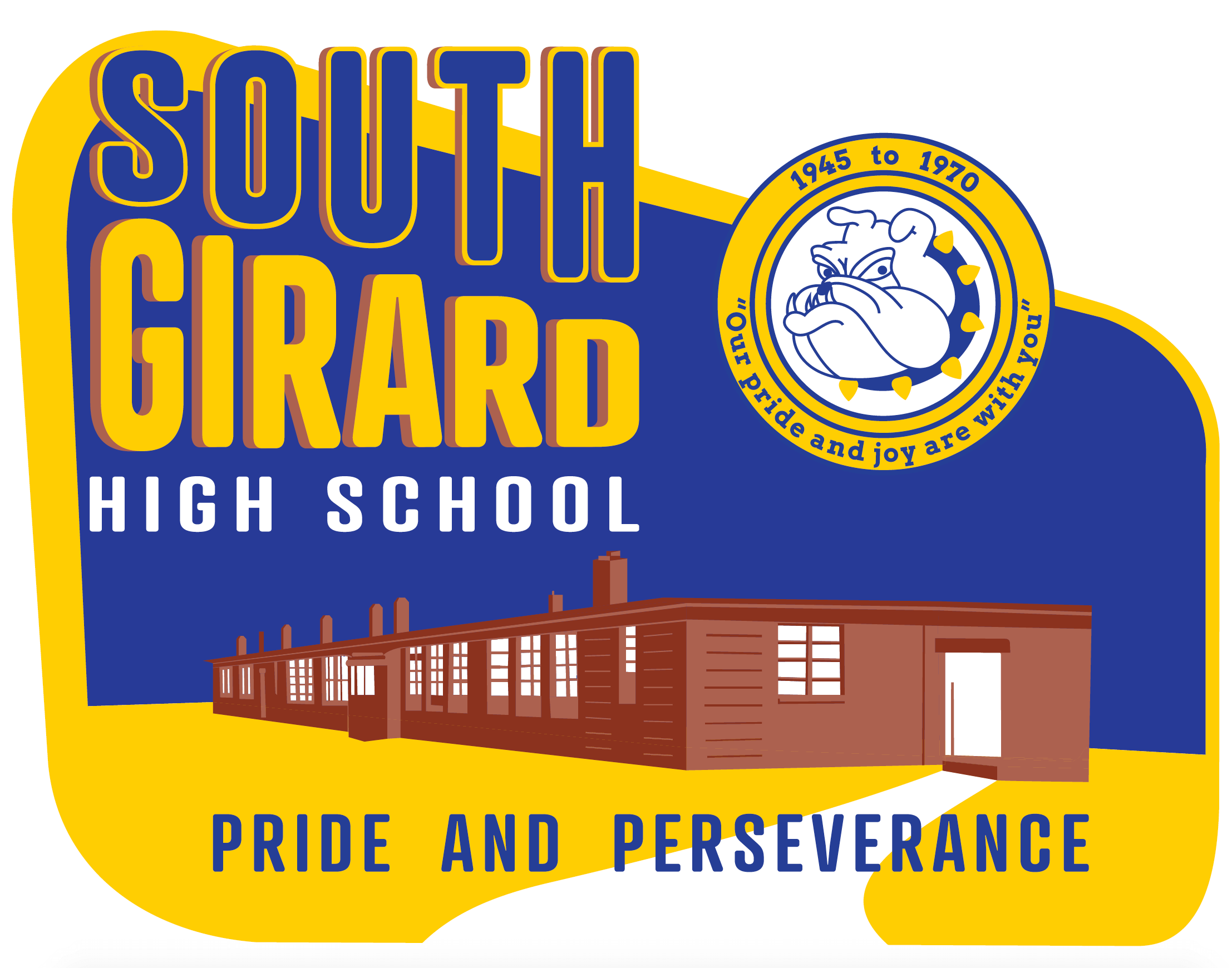 Proposed Signage
For information regarding sponsoring this project please contact: Ed Noriega, Director of DTI.center Email: enoriega@troy.edu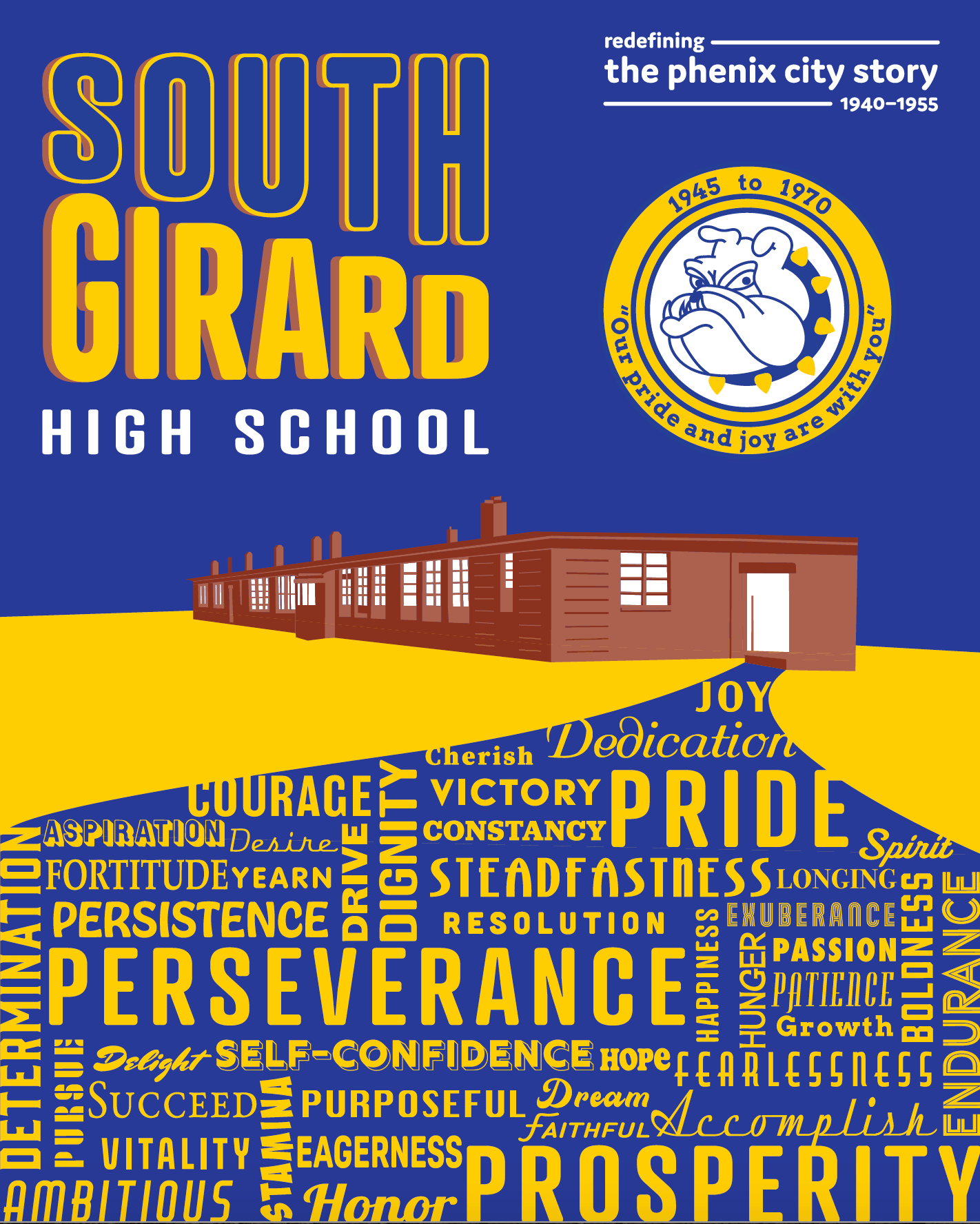 Advertising
For information regarding sponsoring this project please contact: Ed Noriega, Director of DTI.center Email: enoriega@troy.edu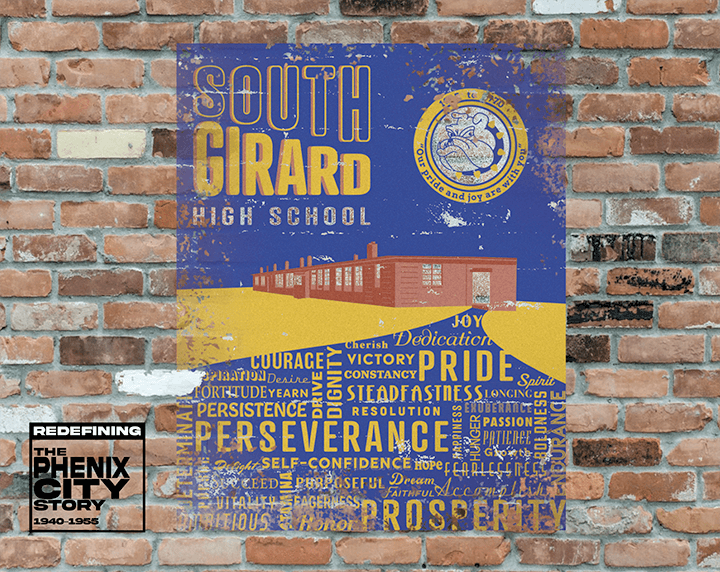 Distressed Mural Proposal
For information regarding sponsoring this project please contact: Ed Noriega, Director of DTI.center Email: enoriega@troy.edu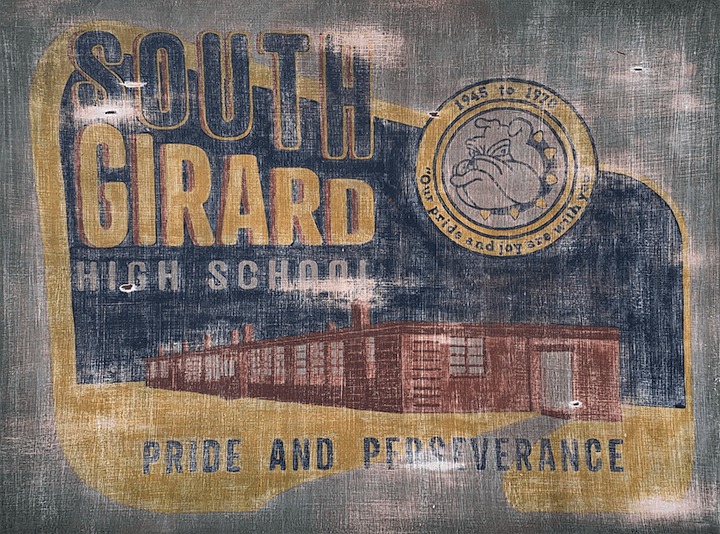 Distressed Painting
For information regarding sponsoring this project please contact: Ed Noriega, Director of DTI.center Email: enoriega@troy.edu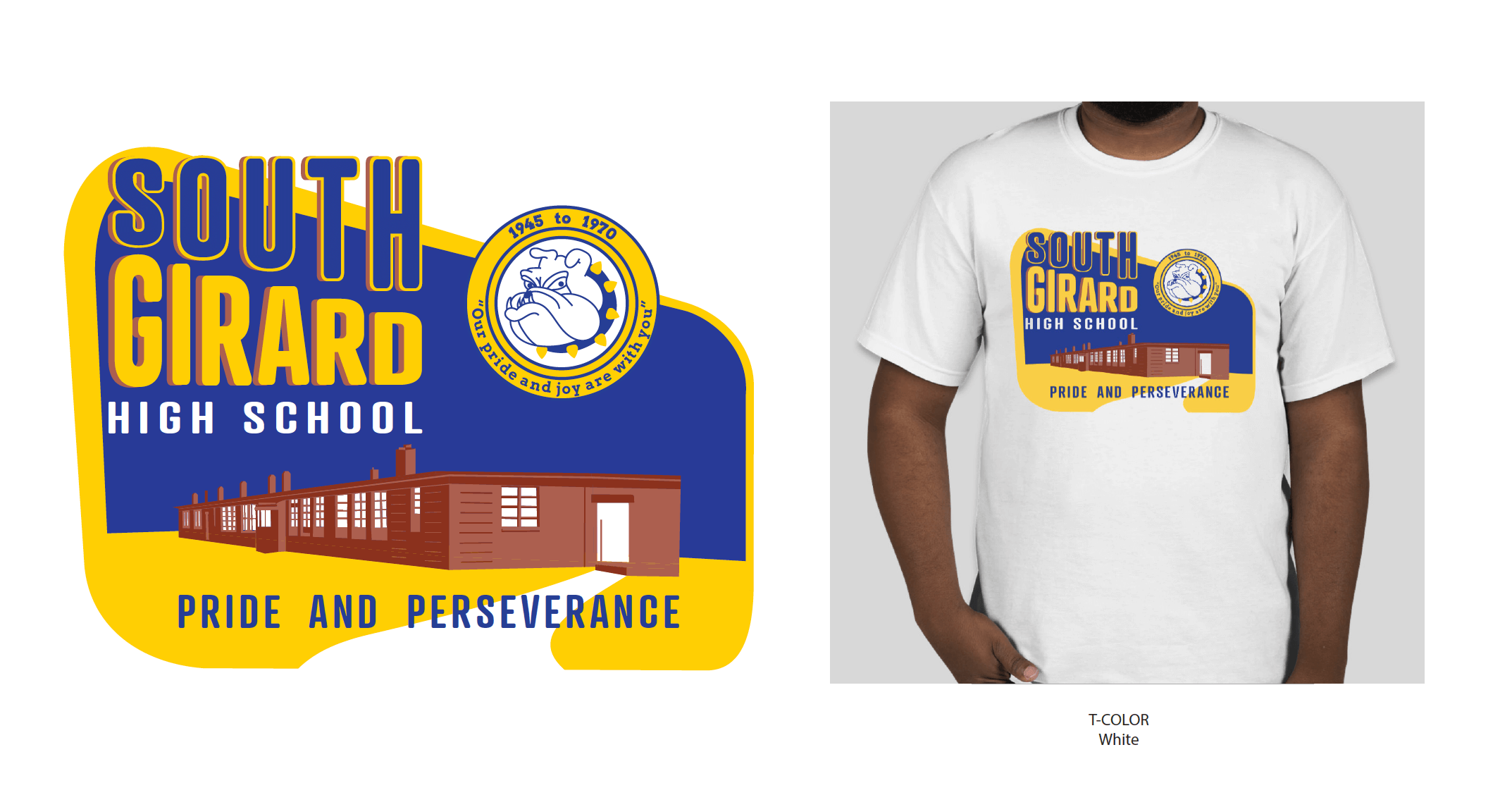 Tee Shirt Design A
For information regarding sponsoring this project please contact: Ed Noriega, Director of DTI.center Email: enoriega@troy.edu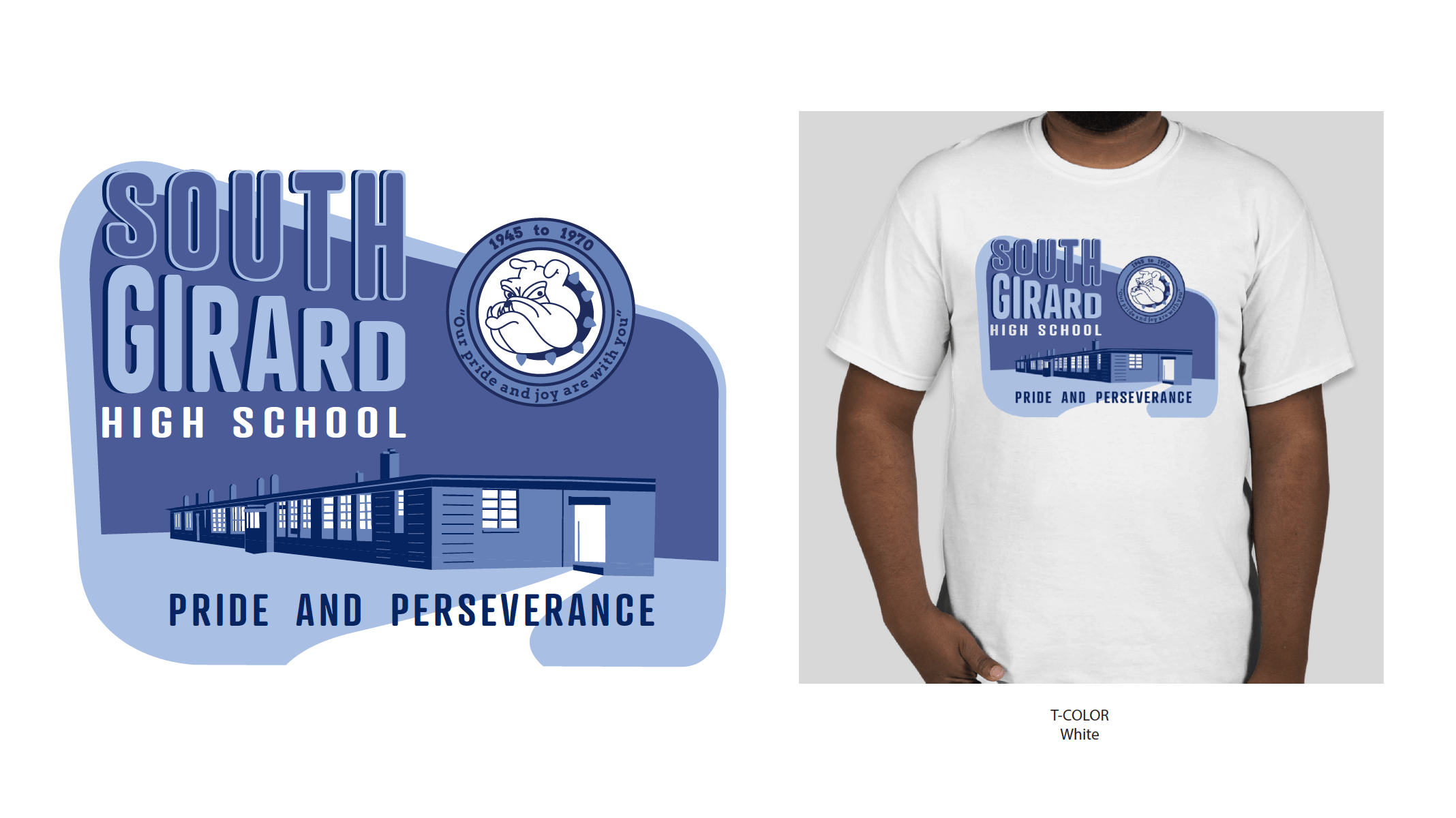 Tee Shirt Design B
For information regarding sponsoring this project please contact: Ed Noriega, Director of DTI.center Email: enoriega@troy.edu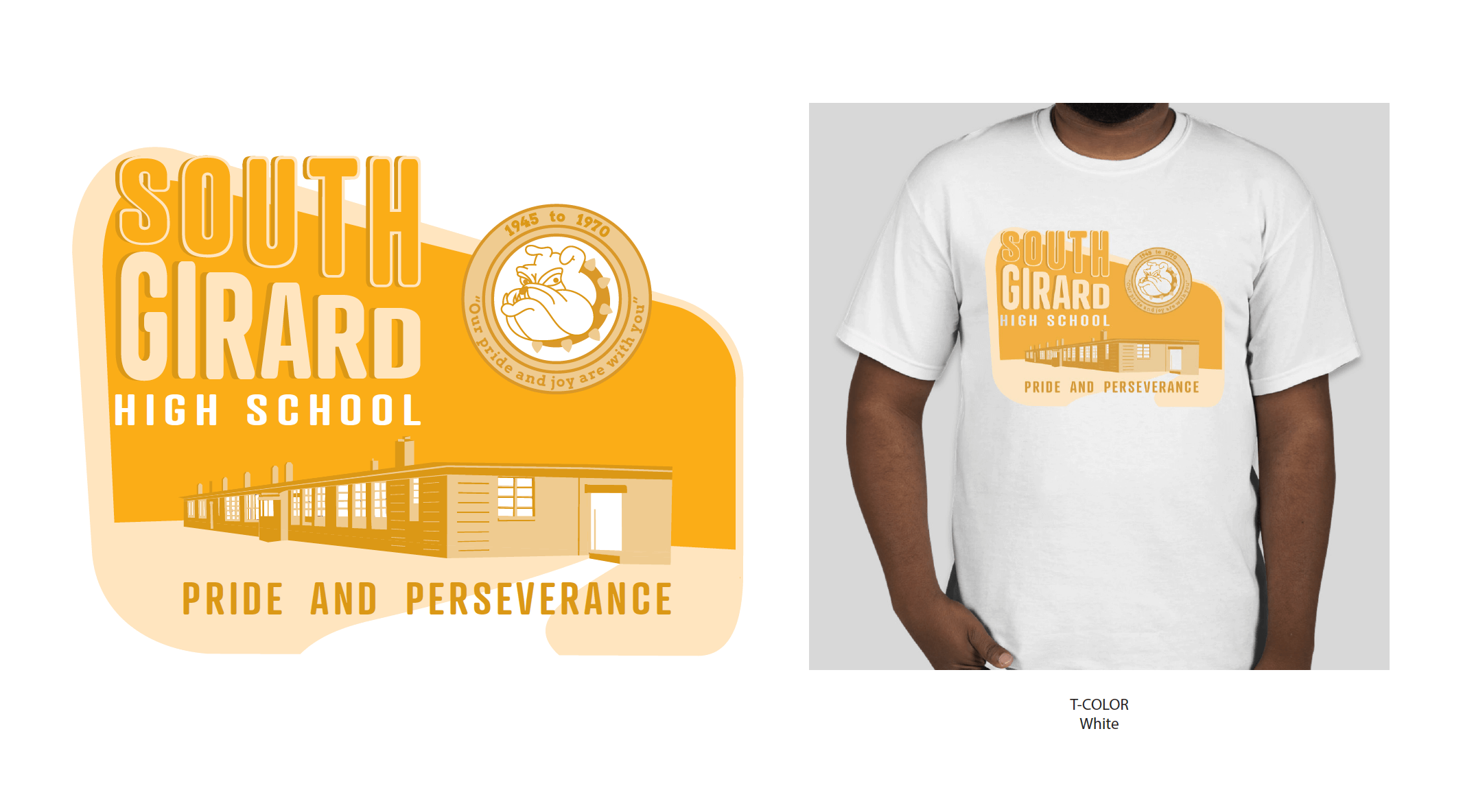 Tee Shirt Design C
For information regarding sponsoring this project please contact: Ed Noriega, Director of DTI.center Email: enoriega@troy.edu
PALACE THEATER
Designed by Kaijia Xu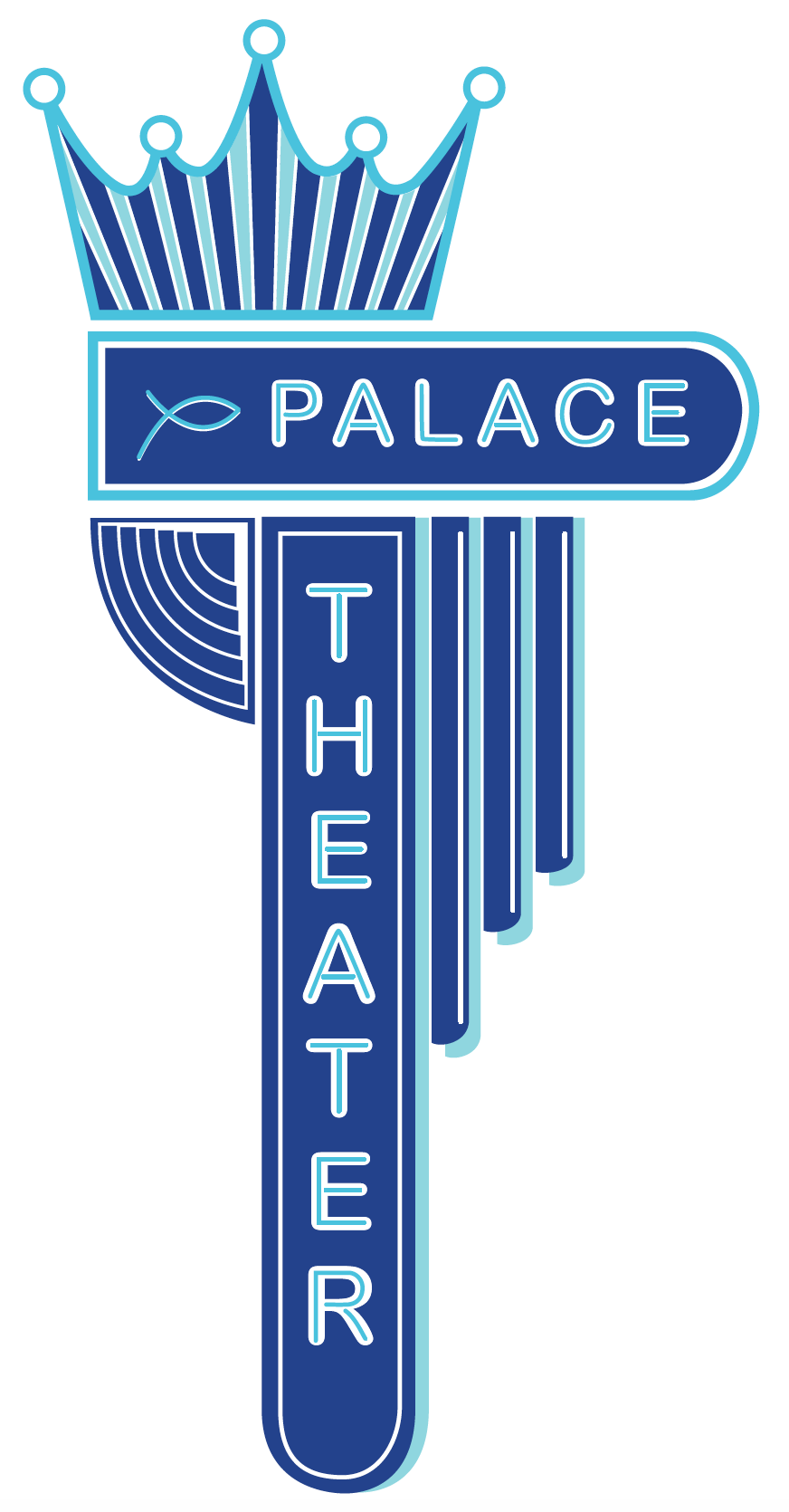 Proposed Signage
For information regarding sponsoring this project please contact: Ed Noriega, Director of DTI.center Email: enoriega@troy.edu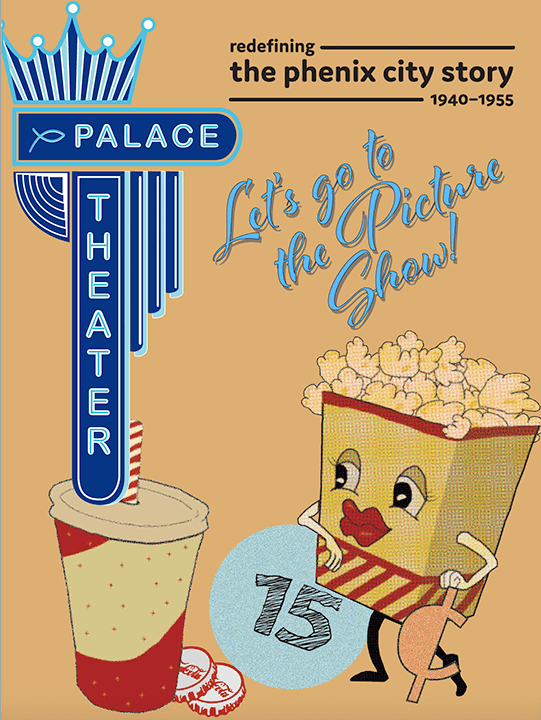 Advertising A
For information regarding sponsoring this project please contact: Ed Noriega, Director of DTI.center Email: enoriega@troy.edu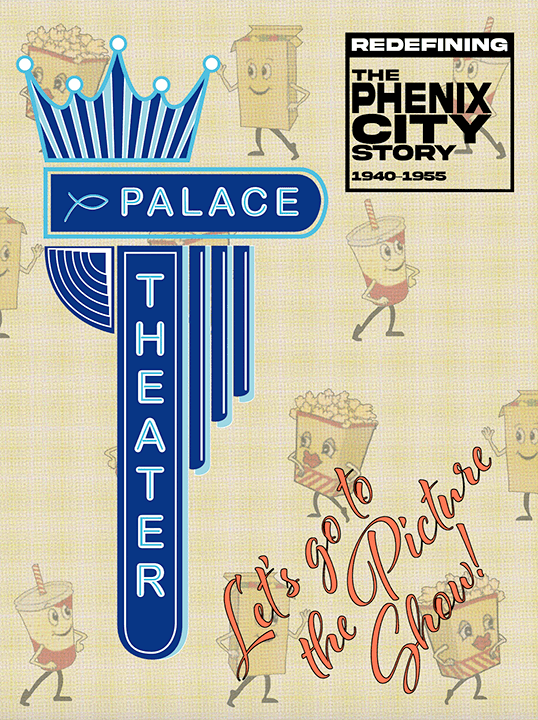 Advertising B
For information regarding sponsoring this project please contact: Ed Noriega, Director of DTI.center Email: enoriega@troy.edu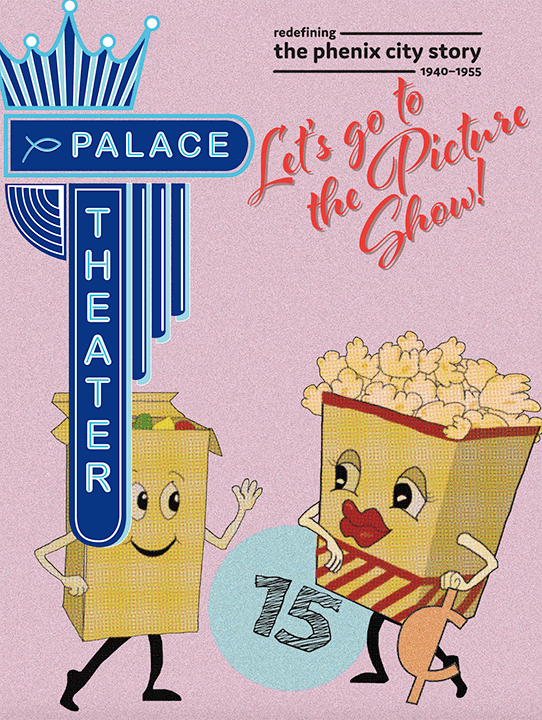 Advertising B
For information regarding sponsoring this project please contact: Ed Noriega, Director of DTI.center Email: enoriega@troy.edu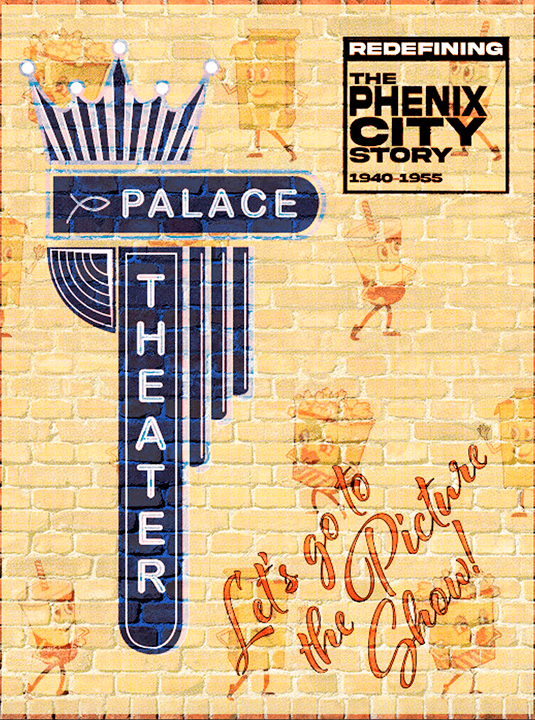 Proposed Distressed Mural
For information regarding sponsoring this project please contact: Ed Noriega, Director of DTI.center Email: enoriega@troy.edu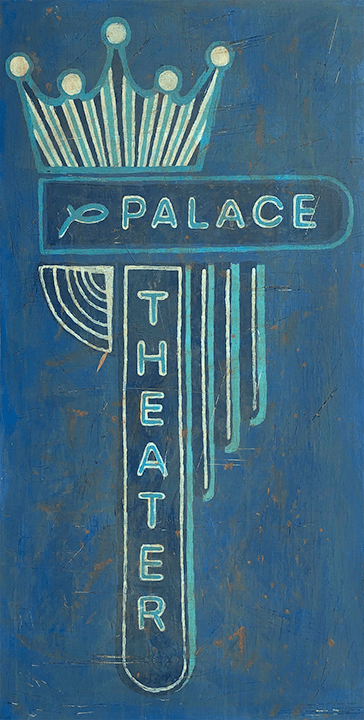 Distressed Painting
For information regarding sponsoring this project please contact: Ed Noriega, Director of DTI.center Email: enoriega@troy.edu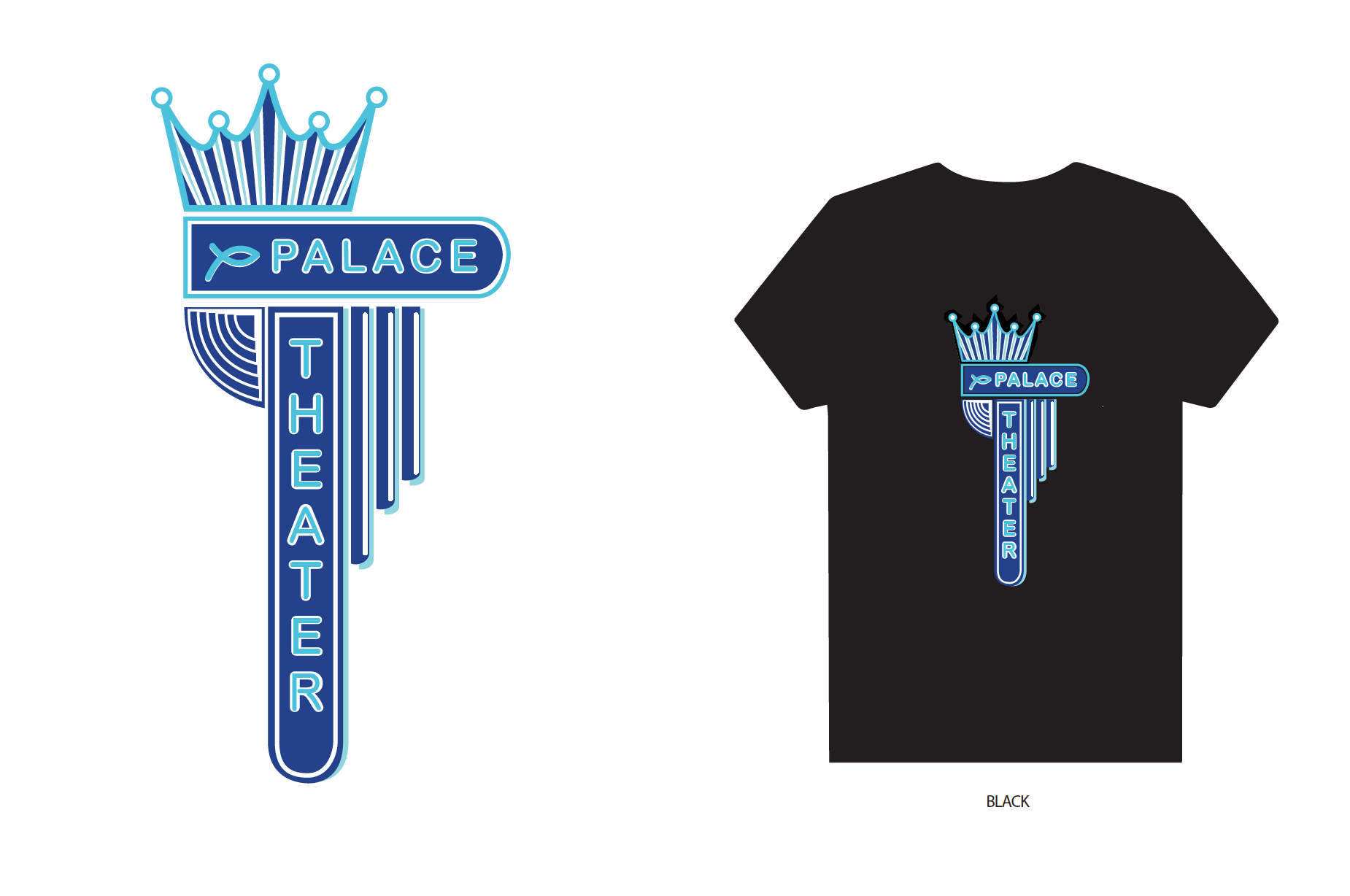 Tee Shirt Design A
For information regarding sponsoring this project please contact: Ed Noriega, Director of DTI.center Email: enoriega@troy.edu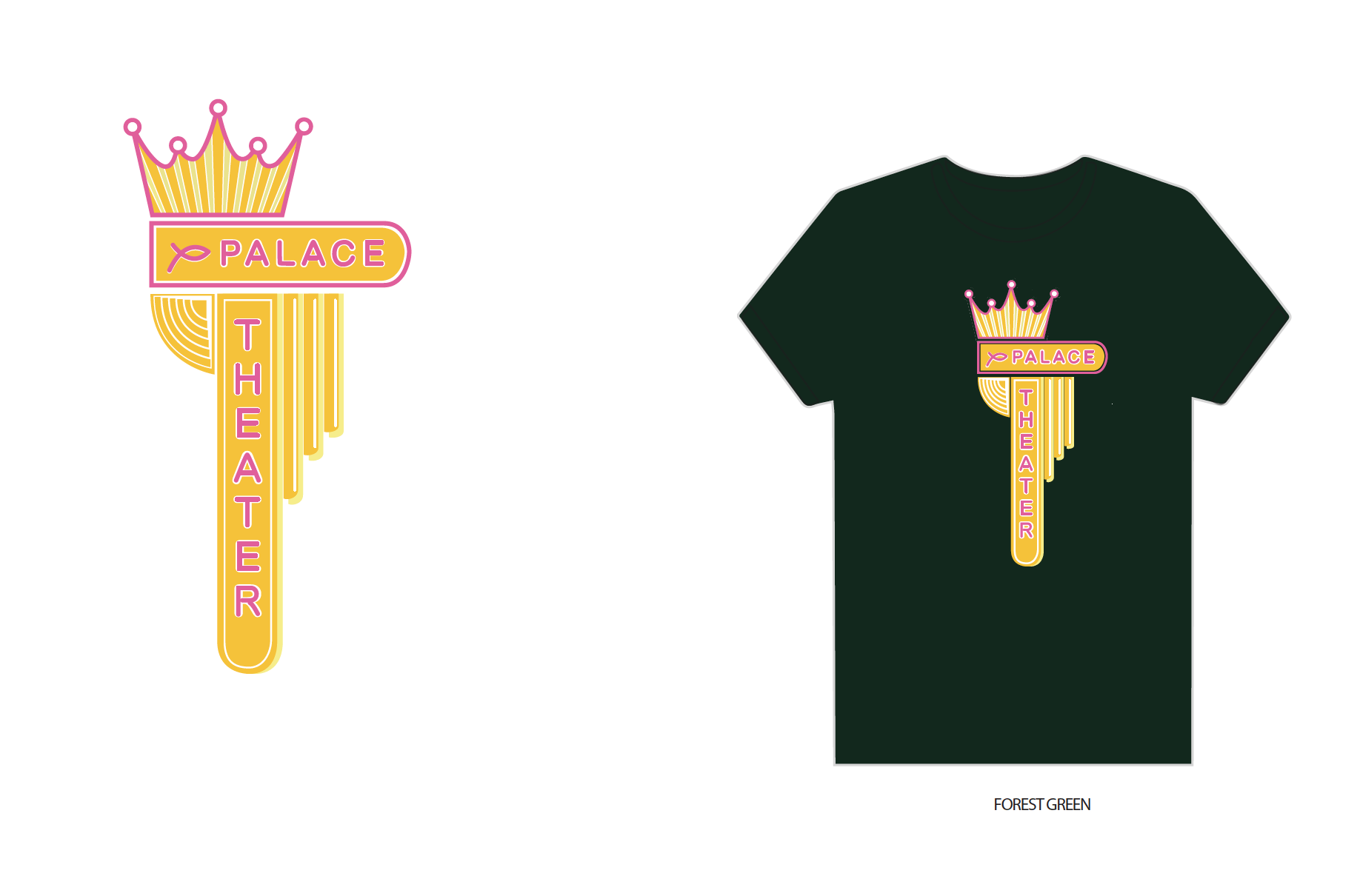 Tee Shirt Design B
For information regarding sponsoring this project please contact: Ed Noriega, Director of DTI.center Email: enoriega@troy.edu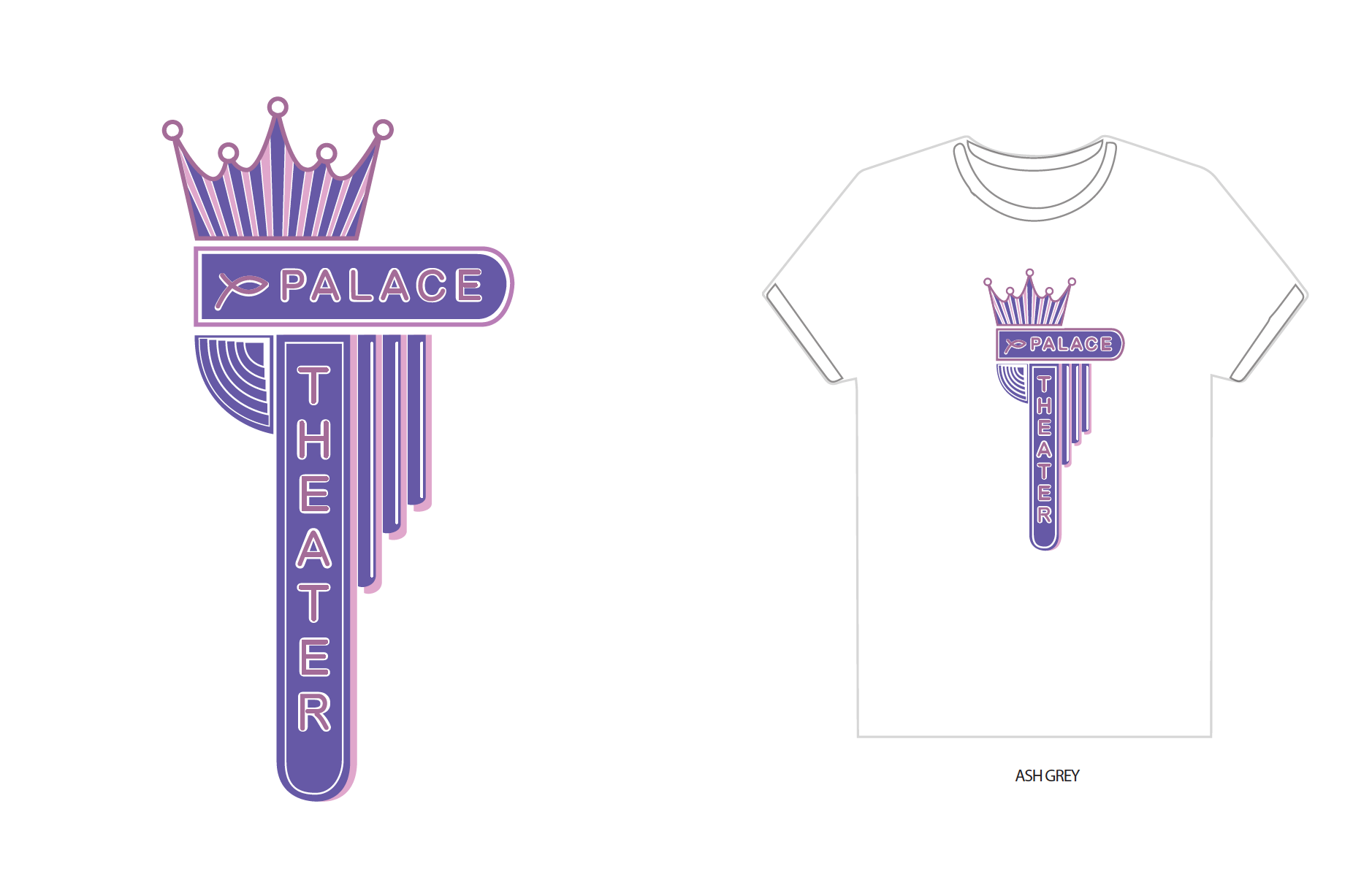 Tee Shirt Design C
For information regarding sponsoring this project please contact: Ed Noriega, Director of DTI.center Email: enoriega@troy.edu