Do you have dreams of furthering your education and leading people toward success in the world of business? Make your dreams realities by enrolling in TROY's Master of Science in Management program. The MSM is a professional one-year (five-term) completion program of advanced study that centers on introducing master-level students to organizational management within the context of a global business framework.
About the Master of Science in Management
Do you find your current opportunities limited? Do you want to enhance your leadership knowledge to advance your career and to lead others? The MSM program can help you in meeting your goals by combining academic knowledge and applied work experience to assist you in developing your leadership capabilities. The MSM is a professional 10 course program which can be completed in one year (five terms) or two years (ten terms) in advanced study that centers on introducing master-level students to organizational management within the context of a global business framework. An undergraduate business degree is not required.
The MSM is a non-research-oriented master's degree that will equip you to effectively lead your future team and organization to success. You will apply your own experience and knowledge to better understand your organization and be better prepared to lead teams, organizational change, and continuous improvement. You will be taught how to systematically approach organizational challenges and issues, how to engage others, and how to develop and implement programs that improve teamwork, organizational change, and continuous improvement.
By focusing on the application of leadership principles, models and theories within non-profit, private and governmental sectors, the professors within TROY's MSM program will provide you with the tools and know-how to succeed the field of management. When you complete your degree, you will be a more effective communicator, have a better understanding of ethics with knowledge of effective teamwork, continuous improvement, and have the skills and abilities to effectively lead people. Through this applied leadership approach, students may apply concepts and models from courses in their own organizations and work environments during the program.
TROY's highly qualified faculty members use their decades of successful, diverse business and academic experiences to teach you what to expect as a leader in the business world. These Sorrell College of Business instructors will use their strongest talents and experience to help prepare you for a challenging, rewarding career spent in a dynamic environment full of technological change, global competition and employee diversity. In many ways, TROY's MSM program lays the cornerstone for systems thinking – a skill that is necessary for creativity and success.
The skills and instruction you will receive from TROY's MSM program will become an invaluable asset when you step into a leadership role in organizational management. You will find opportunities in the areas of business, government, the military and not-for-profit organizations both across the U.S. and abroad.
Career opportunities can be found in the areas of:
National/international organizations
Family-owned businesses
Consulting firms
Government agencies
Because our faculty members have real-world experience, course instruction focuses on vital concepts and their applications. As a recipient of the MSM, you will have problem-solving skills that will allow you to create solutions for the challenges faced in a dynamic, global workplace. In addition, your written and verbal communication skills will allow you to effectively communicate the results of your analyses and recommendations.
The Master of Science in Management (MSM) provides the firm foundation necessary for professional business leaders to achieve successful management careers.
Position yourself as a leader
Fast Track one-year completion program (two years if taking one course a term)
Global perspective
AACSB accredited program
Qualified and experienced faculty
About the Concentration in Project Management
The Project Management (PM) Concentration provides an overview of concepts, tools and models used in project management, building on the foundation of leadership established in the MSM. The PM concepts provide direction and structure for leadership while students develop their knowledge of the PM approach. This Concentration emphasizes the use and application of PM tools and methodologies while developing leadership abilities, teamwork and relationships necessary for organizational success.
Program Highlights
What Does a PMP Do in an Organization?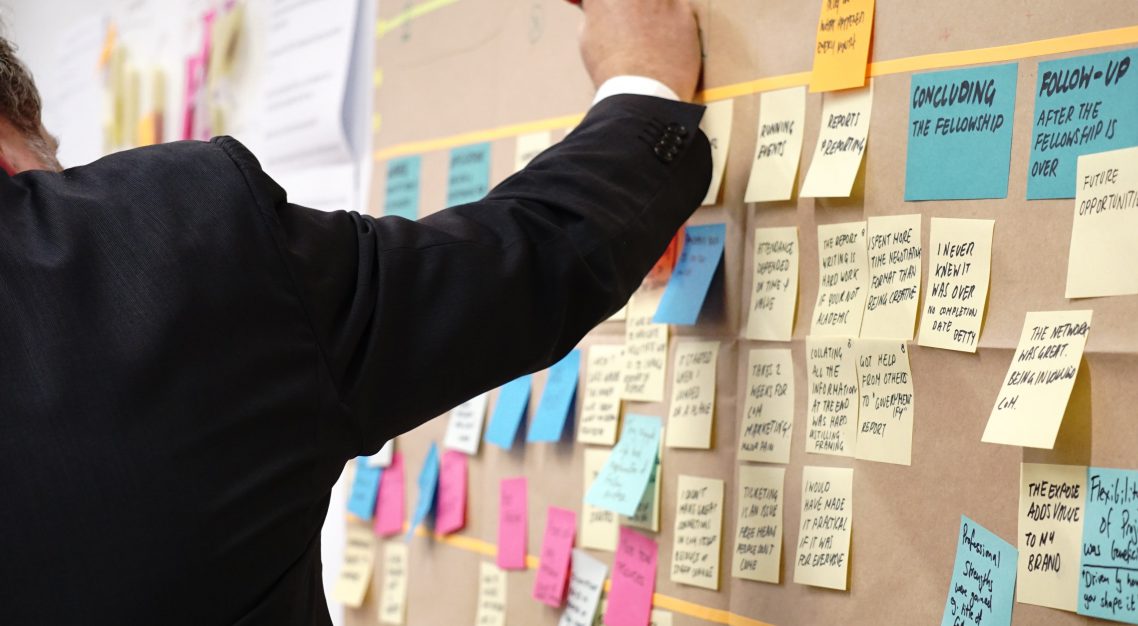 Program Locations
TROY Online
Dothan Campus*
Montgomery Campus*
Phenix City Campus*
*Courses available toward the TROY Online program
Interested in Applying to TROY?