The Department of Chemistry and Physics offers a Bachelor of Science in Chemistry, and a Bachelor of Science in Physics. We also offer a minor in Chemistry and a minor in Physics. In addition, starting this year we will offer a Bachelor of Science in Electronics Engineering Technology. You will find links to more specific information about the various programs listed above in the top tool bar.
We welcome students and parents to our departmental website. Please go through the different options carefully, and feel free to contact us regarding any questions you might have concerning our course/program offerings.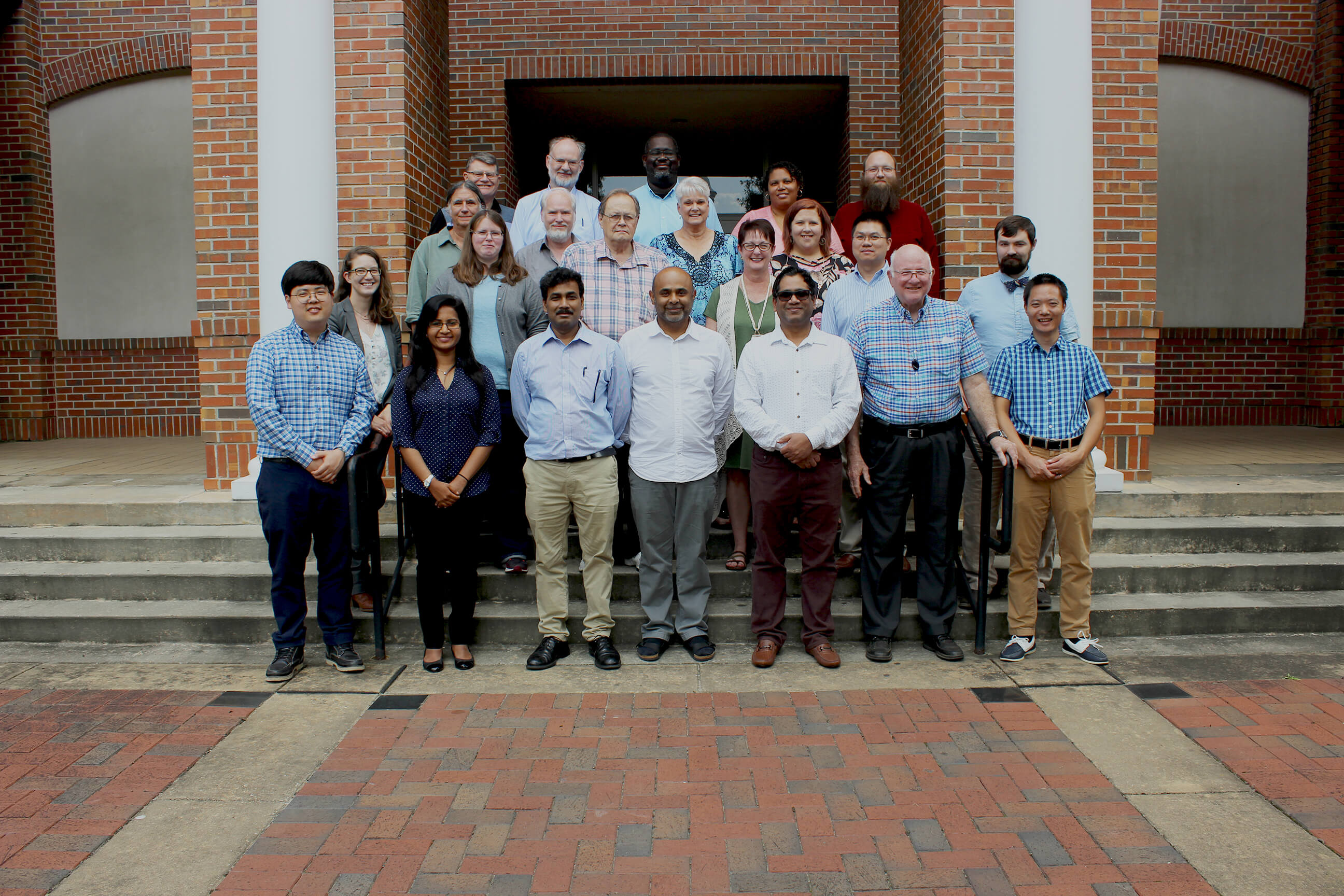 Back row left to right: Dr. Maurice Clark, Dr. Chris King, Dr. David Arrington, Ms. Danielle Hudson, Dr. Justin Bankert. Second from back row left to right: Rodney Beaver, Dr. Stacey Mixon, Ms. Marna Barnett, Ms. Jerrica Hamilton. Second from front row left to right: Dr. Kate Stewart, Dr. Suzanne Farver, Dr. Ken Sundberg, Ms. Dena Byars, Dr. Shaoynag Liu, Dr. James Sanders. Front row left to right: Dr. James Cho, Dr. Rajintha Tiskumara, Dr. Arun Gosh, Dr. Govind Menon, Dr. Habib Rehman, Dr. B.J. Bateman, Dr. Zhiyong Wang.