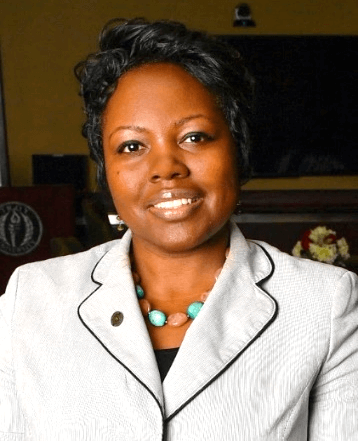 I am honored to serve this great college as dean. It is my intent to build upon the outstanding projects and initiatives already underway within the college as well as moving forward with new and innovative ones. I feel strongly we can accomplish more by developing our people and programs as well as communicating our progress and plans to partners and prospects to inspire more advocates, volunteers, and donors to help us do more.
As a college we identified five strategic focus areas to drive our thinking and actions, ranging from Enhance Student Access and Success to Increase Partnerships with Key Stakeholder Individuals and Agencies. The focus areas are featured in the college strategic plan. For our next chapter, I list below five priorities for serving and leading the college, while implementing the plan:
1. Enrollment and program growth:
COE has the

largest accredited master's-level counseling program

in the United States. We intend to grow in quality and number.
Our Master's in Elementary Education program has been ranked in the Top 5 nationally by two different services: Top 5 in the U.S. for

"Most Affordable Online Master's in Elementary Education"

and Top 5 of the 30

Best Online Master's

in Elementary Education Degree Programs! We can take the lead providing blended programs with online and in-person experiences.
COE provides the

only American Sign Language program

in Alabama. We can brand this distinctive program, which makes a huge difference for those in the deaf community who need special skills to succeed.
We have developed

international partnerships in China and Uganda

. Work is underway to establish a partnership in Great Britain. We can strengthen offerings with study and service abroad to help graduates broaden their global awareness and enhance career opportunities.
There's more good work going on in counseling, leadership development, psychology, teacher education, and outreach—we can share more progress soon.
The Psychology Department has developed an international partnership with SEGi College Group in Kuala Lumpur, Malaysia.
2. Alumni communications and engagement:
We have alumni serving on our Board of Directors and advisory councils.
We seek to earn your trust at a higher level and gain more alumni support so we can continue to improve programs that add value to your degree from TROY.
We intend to communicate our progress and plans to you. We invite you to follow us on Facebook (Troy University College of Education); Twitter, Instagram, and LinkedIn so you can get more announcements and invitations plus share our news with others.
3. Student retention, development, and success:
In addition to academic rigor and job preparation, we can help students and alumni develop higher levels of commitment, courage, and confidence so they internalize their Trojan Warrior Spirit. We will improve at helping students write plans and take action to build "grit" and help more reach their goal to graduate college. We can lead universities who help students with college success strategies, plans for college and life, and portfolios to use in college and career. Their success, our retention rate, can improve.
4. Faculty and staff development, support, and success:
The faculty need to excel in teaching, service, and research. We also must support our administrative professionals who not only support the faculty but also are often the front line working with students outside the classroom. We will provide assessment tools, coaching and mentoring, and more resources to help staff earn degrees or acquire needed training. Our faculty and staff will soon engage in assessments and planning activities to help them grow while developing the college's "bench strength." We are only as strong as our support staff personnel so they will be included in the planning and assessments. This will ensure the entire team can grow stronger in their roles to help us succeed at our mission and vision. As our professionals improve capacity, our ability to inspire and inform students can improve.
5. Leadership, management, and performance:
We will focus on priorities to implement the college strategic plan. We are improving our mission and vision statements so more people can internalize our inspiring calling. While we are succeeding at the daily roles of service, we also will keep improving planning, people development, and programs to make our college and colleagues the best we can be.
In 1887, what has become the College of Education was the root of Troy University. We have an obligation to lead as the founding college of our university. Our callings should include serving and leading to make a difference in the lives of our students and graduates, as well as our state and world.
Alumni making a difference is a key way we measure our success. We hope you share your successes and participate with the University Alumni Association as well as with your College of Education.
Sincerely,

Dionne Rosser-Mims, Ph.D.
Dean and Professor, College of Education