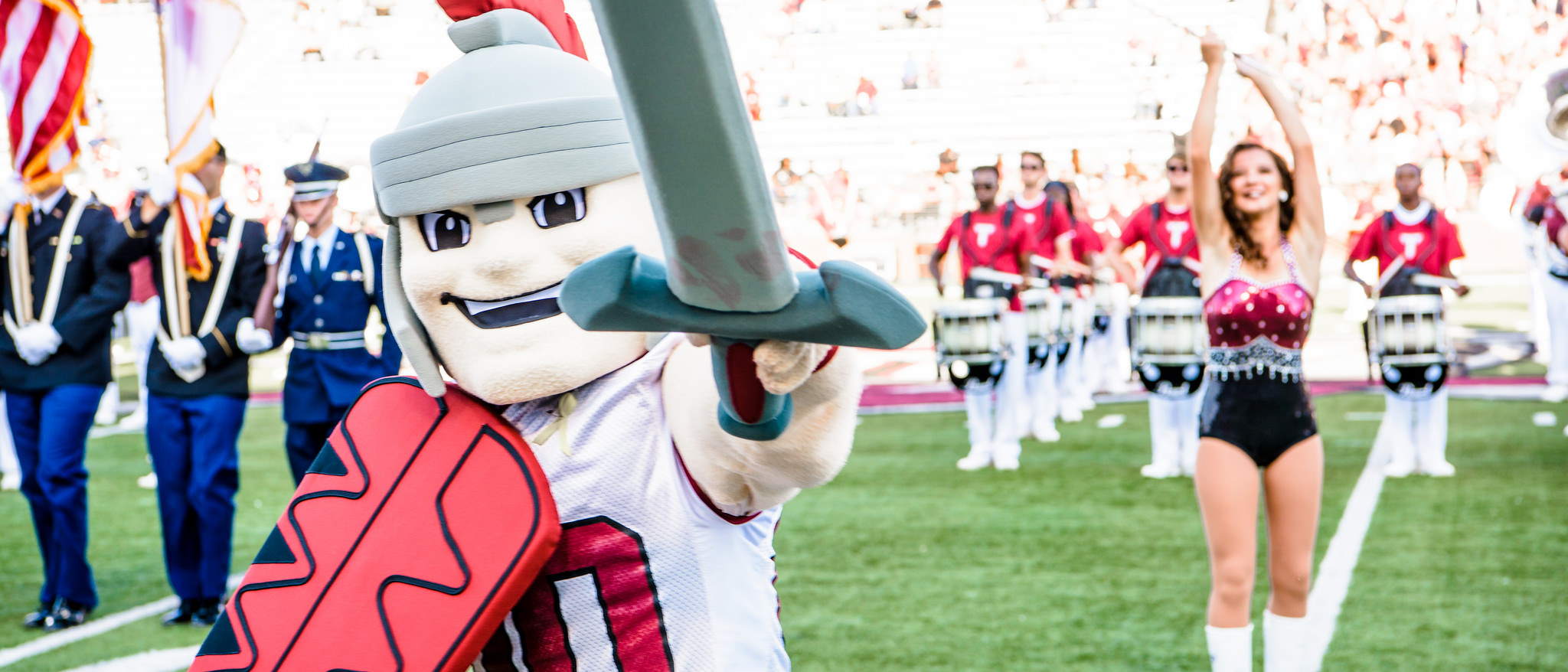 ---
---
Disbursement procedure
Funds should be received by August 1 for the fall semester and December 10 for the spring semester to allow time to verify the student's enrollment and deposit the check into the student's account to pay outstanding charges to the University. After all charges are paid, funds remaining are issued to the student. Therefore, an early receipt of the check is important.
Late charges for tuition begin to accrue to the student's account at the end of the first day of classes.
These checks will be received by the Student Financial Aid Office and DO NOT require the student's signature before funds are applied to the student's account. For more information, please contact the Financial Aid Office at (334) 670-3185. The student is responsible for ensuring that scholarship funds have been received at Troy University by the tuition due date for the current semester/term.
Students are responsible for applying the POS check to their account within the first 10 calendar days of the current semester/term. If funds are not applied, and/or there is a balance due after funds are applied, the account is subject to a late fee. A restriction will be placed on the students account until the balance is cleared. This hold will prevent the student from registering for future semesters/terms, from receiving transcripts and from receiving a diploma. Failure to pay the balance due may result in the account being referred to collections.
Overpayment of account (credit balance)
Credit balances created by financial aid, tuition adjustments or overpayment will be remitted to the student. Financial aid and tuition refunds will be disbursed to Troy University students via BankMobile disbursements. With BankMobile, refunds will be delivered in the manner the students choose – the optional BankMobile Vibe Account or Electronic Funds Transfer to the student's bank account. We are very excited about this opportunity to provide students a choice on how they wish to receive their refund. To learn more about BankMobile, go to http://troy.edu/refunds . Even if you do not receive financial aid, you may be eligible to receive a refund from Troy University. For example, if you drop a class during the drop/add period or if you withdraw, you might be eligible for a refund.
Students who meet the following criteria will automatically have credits posted according to their choice:
Have a credit balance for the current term
Have no other balances due to the University
If a financial aid recipient, be registered for the credit hours required for your financial aid package
Students with any of the above situations will either:
need to contact Student Financial Services for resolution, or
have appropriate checks issued after review and approval (minimum 5 day delay).
Refunds from grants and/or scholarships: Some grant and scholarship monies, are sent to the Student Financial Services Office in check form. You will have to come to the Student Financial Services Office windows or check with your site to endorse these checks to either receive the funds or deposit them to your student account. Checks will not be available for signing until after the first day of class for the current semester/term. If grant funds need to be applied to the student's account to cover tuition an/or board charges, the student is responsible for promptly applying these funds to their student account. Failure to do so may result in a late fee being applied to the student's account, per university policy. After a grant check has been applied, any credit on an account will be refunded back to the student per the usual refund policy.
Holds
HOLDS will be placed on student accounts by the Student Financial Services Office, if a balance remains after the tuition due date for the current semester/term, or if Troy University has received a returned check on the account. Students will be restricted from registering for future semester/terms, from receiving a transcript or diploma. For information on other university HOLDS, please contact the appropriate department(s).
---
Will I be withdrawn from classes if I miss my payment?
Troy no longer de-registers students for missing a payment date. Instead, students are not allowed to register for the next term/semester until their unpaid balance is paid.

Please note that if you have additional charges during the drop/add period such as a student health clinic charge or the application of book voucher charges after a refund has been generated, those in combination with other charges could result in your owing a balance.

You should never count on being automatically withdrawn for non-payment.
Financial aid that has been processed and awarded will count toward the one-third payment. Students who are awaiting a financial aid award will be required to pay one-third of their related charges. If you have not received an award letter by August 1 for Fall, December 10 for spring, or May 29h for summer, you should make arrangements to pay the first one-third on your own.
If you have a sponsor paying funds toward your account or a private scholarship you will be bringing to the institution, those funds must be here by August 1 for fall, December 10 for spring, or May 29 for summer to count towards the one-third. If your signature is required before the scholarship is paid to your account, it will not count toward the one-third until it is signed. It would be better to pay the one-third and be reimbursed by the credit balance, once the scholarship is processed.
When you register for classes, you assume the responsibility for all actions related to your enrollment. Should you decide to withdraw or not attend classes, the burden is on you to notify the university of your decision. Registration for classes indicates your intent to use our educational services. We will act accordingly to facilitate that action. Notify the Records Office, in writing, within the first week of registration of your decision to withdraw to avoid paying full semester charges and/or having your financial aid cancelled. You should not count on being automatically withdrawn for non-payment to relieve you of your responsibility to withdraw.