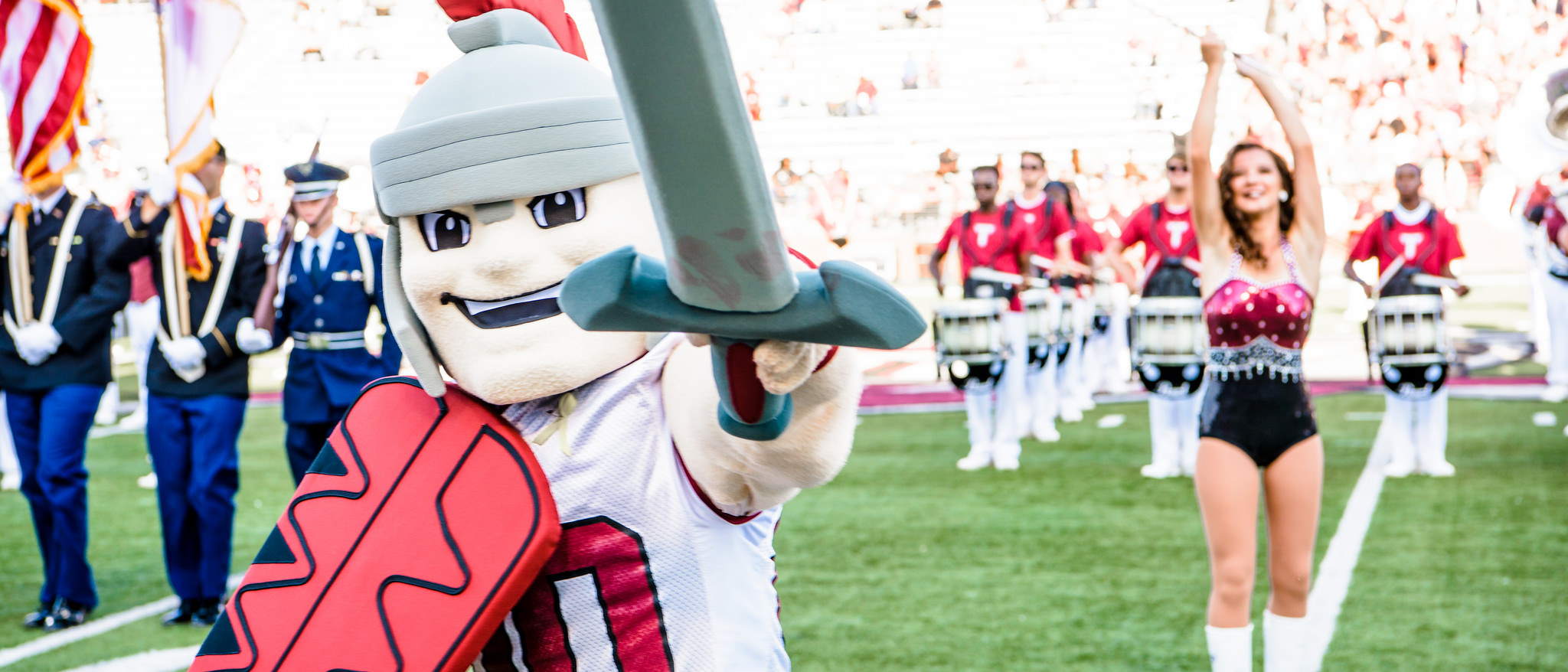 ---
---
Disbursement procedure
TROY recommends all Financial Aid funds to be received by the first day of class. After census date, when all charges are paid, any overpayment of funds is issued to the student. If funds are not applied, and/or there is a balance due after the payment due date, the account is subject to a late fee. Therefore, an early receipt of the check is important.
Payment due dates and expected refund dates are posted on TROY's Academic Calendar.

Overpayment of account (credit balance)
Credit balances created by financial aid, registration changes or overpayment will be remitted to the student. Financial aid and tuition refunds will be disbursed to Troy University students via BankMobile disbursements. With BankMobile, refunds will be delivered in the manner the students choose – deposit to an existing account or deposit to a BankMobile Vibe account.
We are very excited about this opportunity to provide students a choice on how they wish to receive their refund. To learn more about BankMobile, go to http://troy.edu/refunds . Even if you do not receive financial aid, you may be eligible to receive a refund from Troy University. For example, if you drop a class during the drop/add period or if you withdraw, you might be eligible for a refund.
Holds
HOLDS will be placed on student accounts by the Student Financial Services Office, if a balance remains after the tuition due date or during a payment plan for the current semester/term, or if Troy University has received a returned check on the account. Students will be restricted from registering for future semester/terms, from receiving a transcript or diploma. For information on other university HOLDS, please contact the appropriate department(s).
---
Will I be withdrawn from classes if I miss my payment?
TROY no longer de-registers students for missing a payment date. Instead, students are not allowed to register for the next term/semester until their unpaid balance is paid.

Please note that if you have additional charges during the drop/add period such as a student health clinic charge or the application of book voucher charges after a refund has been generated, those in combination with other charges could result in your owing a balance.

You should never count on being automatically withdrawn for non-payment.
Financial aid that has been processed and offered will count toward the one half payment. Students who are awaiting a financial aid offer will be required to pay one half of their related charges. If you have not received an offer letter by the first day of class for the semester, you should make arrangements to pay the first one-half on your own
When you register for classes, you assume the responsibility for all actions related to your enrollment. Should you decide to withdraw or not attend classes, the burden is on you to notify the university of your decision. Registration for classes indicates your intent to use our educational services. We will act accordingly to facilitate that action. Notify the Records Office, in writing, within the first week of registration of your decision to withdraw to avoid paying full semester charges and/or having your financial aid cancelled. You should not count on being automatically withdrawn for non-payment to relieve you of your responsibility to withdraw.
By registering for classes, students accept the following terms.
I agree to pay all TROY charges on my account. I understand that the university is advancing value to me in the form of educational services and that my right to register is expressly conditioned upon my agreement to pay institutional costs including, but not limited to, tuition, fees, housing, meal plan, and any additional costs, when those charges become due. It is my responsibility to view my charges on Self-Service. I understand that a past due student account balance will result in a financial hold, which prevents future registrations, access to transcripts, as well as other services being offered in accordance with university policy. Delinquent student account balances may be reported to a credit bureau and referred to collection agencies or litigated. I agree to pay any and all costs associated with the collection of unpaid fees, including any/all collection agency fees (33.33%), attorney fees, and/or court costs, if such be necessary. I agree, in order to service my account or to collect monies I may owe, TROY and/or agents may contact me by telephone at any telephone number associated with my account, including wireless telephone numbers, which could result in charges to me. TROY and/or agents may also contact me by sending text messages or emails, using any email address I provide to TROY. Methods of contact may include using prerecorded/artificial voice messages and/or use of automatic dialing devices, as applicable.