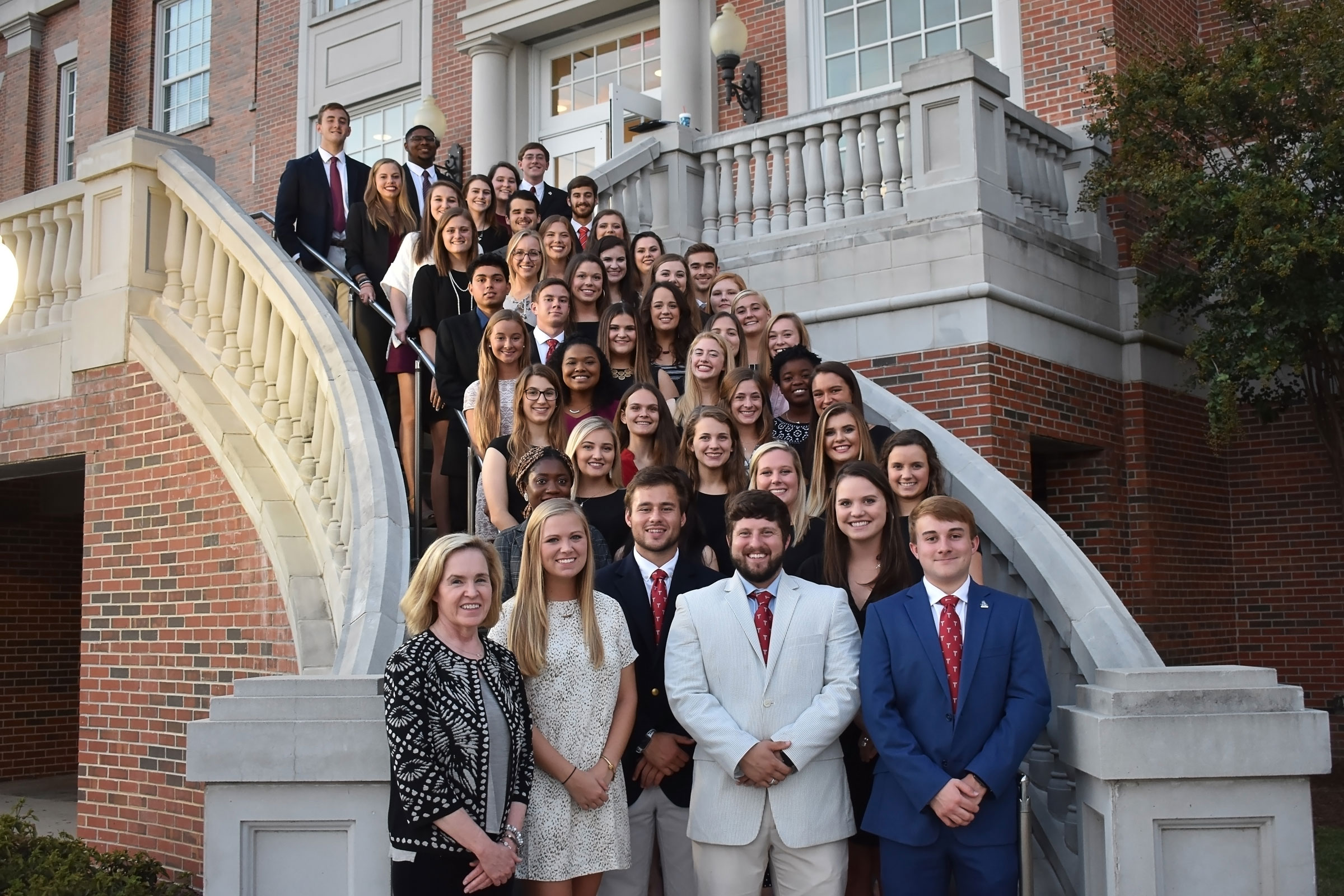 What SGA does for you
Night Walk: Once a semester, the administration and SGA team up for a night walk on campus to determine areas of safety concern that must be addressed on campus. As a result of the night walks, the SGA has had numerous lights installed on campus, blue light safety polls installed, and has worked with the administration on installing safety cameras in several on-campus locations.
New Organization Recognition: The SGA helps new organizations launch successfully. Executive council members, senators and faculty help new organizations create a constitution that the senate will in turn vote on.
New Voter Registration: Each semester, the SGA holds a voter registration drive to ensure students are engaging in local, state and national elections.
Anti-Litter Service: The SGA participates in the City of Troy's Anti-Litter campaign, striving to keep the Troy campus, as well as the city of Troy, attractive.
Annual Easter Egg Hunt: The SGA hosts an Easter egg hunt each spring for community children on the Troy University campus.
Town Hall Meetings: Each semester the SGA hosts a Town Hall Meeting where students are free to come and voice their concerns directly to members of the administration.
Welcome Week: The first week of every fall semester has been designated Welcome Week. During this week the SGA sponsors student activities and provides information for students, specifically targeting new students.
Pep Rallies: The football pep rallies are coordinated through the SGA. These pep rallies showcase our Trojan pride to students, faculty, administration, and community members.
Homecoming: The Vice President of Campus Activities selects a Homecoming committee to assist in the planning of the homecoming week festivities.
Faculty Senate Liaison: A member of the Student Senate attends the monthly Faculty Senate meetings in conjunction with representatives from other TROY campuses in the region. This allows the various branches of the Senate to become aware of events and promote ideas to the Faculty.
Traffic Appeals: This is a student committee established to consider student appeals of traffic violations on campus. They consider appeals on a weekly, case-by-case basis.
Community Service: The Student Government Association also hosts various community service projects to promote student service.