Troy University's Criminology provides two nationally recognized student associations .
These associations provide opportunities for students to become more involved in extracurricular activities related to their field of choice. Below is some information on each of the student associations, as well as the requirements for membership in each.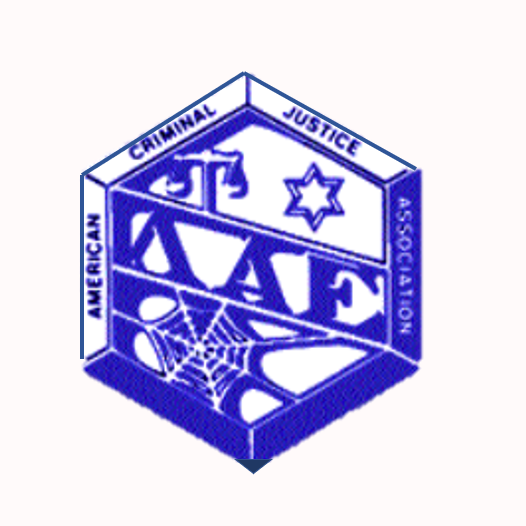 Lambda Alpha Epsilon
Membership in Lambda Alpha Epsilon is composed of individuals employed in the criminal justice system or taking a course of study in criminal justice at an accredited college or university at the time the application is submitted. As a member of the American Criminal Justice Association-Lambda Alpha Epsilon, you are entitled to several benefits.
Students are eligible to participate in the Regional or National Conference held annually and competes in workshops, seminars, written, practical, and physical competitive events. Several students participate on the University Pistol Team, a sub-component of LAE and attend the National Conference and compete each year. Throughout the year, members participate in several activities in the community.
Requirements for membership include:Students must be enrolled in and in good standing with the University
Enrolled in, as a major or minor in Criminal Justice or employed in the Criminal Justice Field
Pay the annual membership dues
For more information on Lambda Alpha Epsilon please visit the national organization's website at: http://www.acjalae.org.
LEARN MORE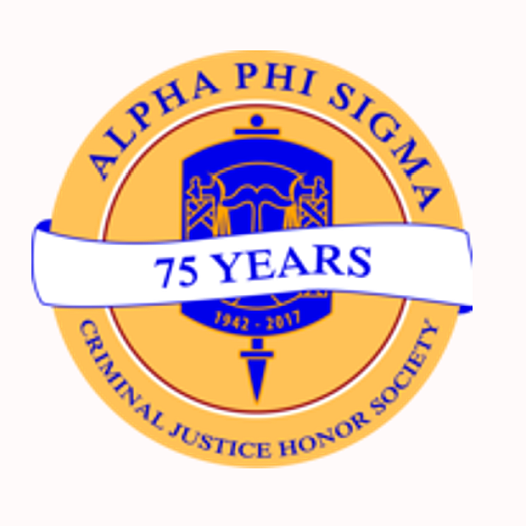 Alpha Phi Sigma
Alpha Phi Sigma recognizes academic excellence of Undergraduate and Graduate students of Criminal Justice, as well as Juris Doctorate students. The Goals of Alpha Phi Sigma are to honor and promote academic excellence; community service; educational leadership and unity. Alpha Phi Sigma is the only Criminal Justice Honor Society that is a certified member of The Association of College Honor Societies and affiliated with The Academy of Criminal Justice Sciences.
Requirements for Undergraduate Membership are: Students shall be enrolled in the institution represented by the chapter (students must be enrolled at Troy University)
Students must have a declared major or minor in criminal justice or a related field.
Completed three (3) full time semesters or its equivalent, with a G.P.A. of 3.2 or higher on a 4.0 scale and be ranked in the top 35% of their class.
A minimum of four (4) courses of the above course work shall be in the criminal justice field.
Requirements for Graduate Membership are as follows: Students shall be enrolled in a graduate program in criminal justice or related field
Students shall have completed four (4) courses in criminal justice with a minimum GPA of 3.40 on a 4.0 scale or rank in the upper 25% of their class.
For more information on Alpha Phi Sigma please visit the national organization's website at: http://www.alphaphisigma.org.
LEARN MORE
Lambda Alpha Epsilon Pistol Team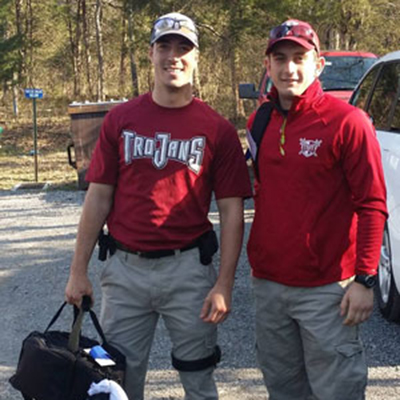 Lambda Alpha Epsilon Conference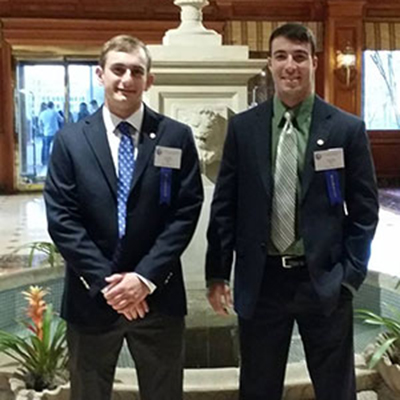 Lambda Alpha Epsilon