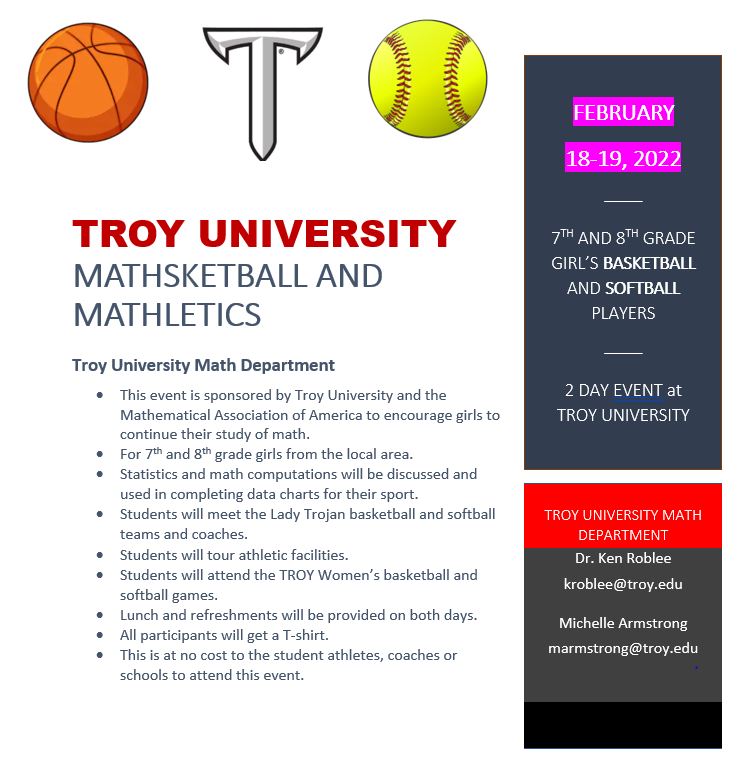 Mathsketball and Mathletics
Sponsored by the Troy University Math Department
This event is sponsored by Troy University and the Mathematical Association of America to encourage girls to continue their study of math.
For 7th and 8th grade girls from the local area.
Statistics and math computations will be discussed and used in completing data charts for their sport.
Students will meet the Lady Trojan basketball and softball teams and coaches.
Students will tour athletic facilities.
Students will attend the TROY Women's basketball and softball games.
Lunch and refreshments will be provided on both days.
All participants will get a T-shirt.
This is at no cost to the student athletes, coaches or schools to attend this event.