Due to the Coronavirus the Gulf Coast Conference on the Teaching of Writing has been moved online. Due to our limited space we are limited only to teacher's teaching in Alabama. Deadline to register is June 12, 2020. To register contact your Alabama Regional Inservice Director.
Please accept our invitation to join us at the Annual
Gulf Coast Conference On the Teaching of Writing
July 2, 2020
Online
If you have questions please contact Faye Allen (334-670-3494) or Jennifer McLeod (334-670-3495)
Keynote Speaker
Dr. Troy Hicks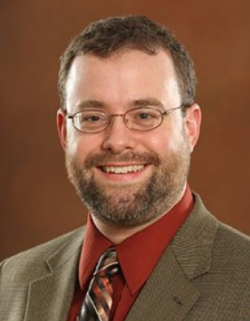 Dr. Hicks is a professor of Literacy and Technology at Central Michigan University and focuses his work on the teaching of writing, literacy and technology, and teacher education and professional development. He is a former middle school teacher, collaborates with K-12 colleagues, and explores how they implement newer literacies in their classrooms. Dr. Hicks is Director of Chippewa River Writing Project and is the author of Crafting Digital Writing, The Digital Writing Workshop, co-author of Because Digital Writing Matters, and Create, Compose, Connect! He has a blog at Digital Writing, Digital Teaching. Troy was honored with the CMU's Provost Award for junior faculty who have demonstrated outstanding achievement in research and creative activity.