2022 Conference
Gulf Coast Conference on the Teaching of Writing
June 27 - 30, 2022
Grand Hotel Golf Resort & Spa
Point Clear, Alabama
Keynote Speakers
June 28, 2022
April Kennedy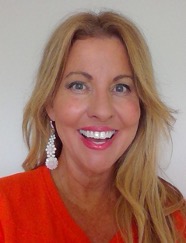 April Kennedy is a dynamic and energetic presenter whose acclaims include Florida's Teacher of the Year and nominee for Disney's American Teacher Award. Having devoted twenty-five years of her career to education, April's experience includes teaching elementary and middle school, Curriculum Coordinator, Principal, and internationally known consultant and keynote speaker. She has gained recognition across the country in improving reading and writing scores in struggling schools.
April is the creator and co-author of Teaching with Smart Centers , Creating a Smart Writer's Workshop, and Smart Guided Reading Bags. Her presentations are heavily sought after by educational conferences and both private and public-school systems because of her highly effective staff development training and seminars.
Above all, teaching remains April's passion and she understands the importance of constructing a learning environment that maximizes every student's ability to learn effectively. April is an exciting presenter with up-to-date, research based proven strategies who will help you find the inspiration, courage, and resources to nurture a joyful and authentic literacy classroom!
June 29, 2022
Mrs. Sara Holbrook and Mr. Michael Salinger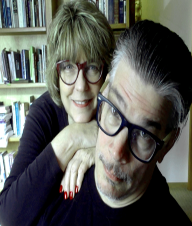 Sara Holbrook is an educator, author/poet and literary consultant with over 30 years' experience as a writer in the fields of education, law, public housing, and drug prevention, she has been teaching in classrooms around the U.S. and over 50 other countries for more than 20 years. She is also the author of more than fifteen books for children, adults and teachers as well as an award-winning performance poet and frequent keynote speaker. Her middle grade historical fiction novel, The Enemy, Detroit 1954 won the 2018 Jane Addams Peace Award.
Michael Salinger is an educator, author/poet, playwright has been writing and performing poetry and fiction for over 30 years. He has written books for elementary to adult readers as well as having co-authored four professional books for teachers. His book, Well Defined, Vocabulary in Rhyme, won a VOYA top shelf award. As a literacy consultant, he has visited over 200 cities spread across more than 50 countries, developing an expertise in working with English language learners.
Together, they were named the 2021 Outstanding English Educators of the year by the Ohio Council of Teachers of English and are the authors of five professional books, including their most recent publication, From Striving to Thriving Writers, Strategies to Jump-Start Writing (Scholastic), a collaboration with Stephanie Harvey and the digital curriculum supplement Read Write Speak it! Empowering Student Voices
June 30, 2022
Irene Latham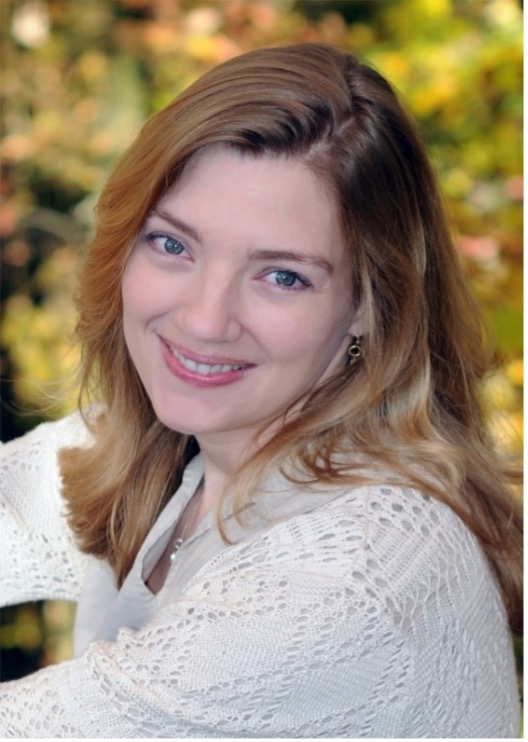 Irene Latham is the winner of the 2016 International Literary Association-Lee Bennett Hopkins Promising Poet Award and the Alabama State Poetry Society 2006 Poet of the Year, Irene has published poems for adults and children in literary journals; children's magazines, including Scholastic's Action, Scope and Storyworks; and anthologies edited by Lee Bennett Hopkins, J. Patrick Lewis, Paul B. Janeczko, Janet Wong, Sylvia Vardell and others. Her three full-length collections for adults have earned awards including the 2007 Alabama State Poetry Society Book of the Year, an Independent Publisher's (IPPY) Award, and the Writer's Digest 19th Annual Self-Published Book Prize for Poetry. She has served as poetry editor for Birmingham Arts Journal since 2003 and especially loves discovering and working with people just finding their poetic voices. Her blog Live Your Poem has been active since 2006 and currently features hundreds of original poems inspired by art.
Irene's poetry books for children include nature titles like Dear Wandering Wildebeest, When the Sun Shines on Africa, and This Poem is a Nest, an innovative book featuring found poetry. Take a trip to the farmer's market with her collection Fresh Delicious and celebrate the number 9 with Nine: A Book of Nonet Poems. Together with Charles Waters, she created I & C Construction Co. (Building Books One Word at a Time sing 2015). Their first collaboration Can I Touch Your Hair? Poems of Race, Mistakes, and Friendship was named a Charlotte Huck Honor book, a Kirkus Best Book of 2018, and an NCTE Notable Poetry Book. Their second title Dictionary for a Better World: Poems, Quotes and Anecdotes from A to Z was released in 2020, and they have several more titles forthcoming.
Irene is also the author of award-winning novels for children: Leaving Gee's Bend (Putnam/Penguin, 2010) and Don't Feed the Boy (Roaring Brook/Macmillan, 2012). Her newest novel D-39, about a girl and her robodog, will be published in 2021. Her most recent releases include three narrative picture books featuring animals: Meet Miss Fancy, historical fiction about a boy and an elephant in 1913 Birmingham, Alabama; Love, Agnes: Postcards from an Octopus, which is Irene's love letter to her patronus the octopus; and The Cat Man of Aleppo (with Karim Shamsi-Basha).
Irene lives on a lake in rural Alabama with her husband Paul, Australian shepherd named Rosie and a senior cat named Maggie, who is Queen of the House. A new cellist, you can often find her practicing in her Purple Horse Poetry Studio and Music Room. She loves exploring new places and often uses "research" as an excuse to travel.
Teachers and administrators interested in scheduling a workshop should contact us at: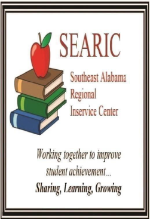 Southeast Alabama Regional Inservice Center
Attention: Dr. Robin Bynum
025 Hawkins Hall
Troy University Troy, AL 36082
inservice @troy.edu
334-670-5978 or
334-670-3495