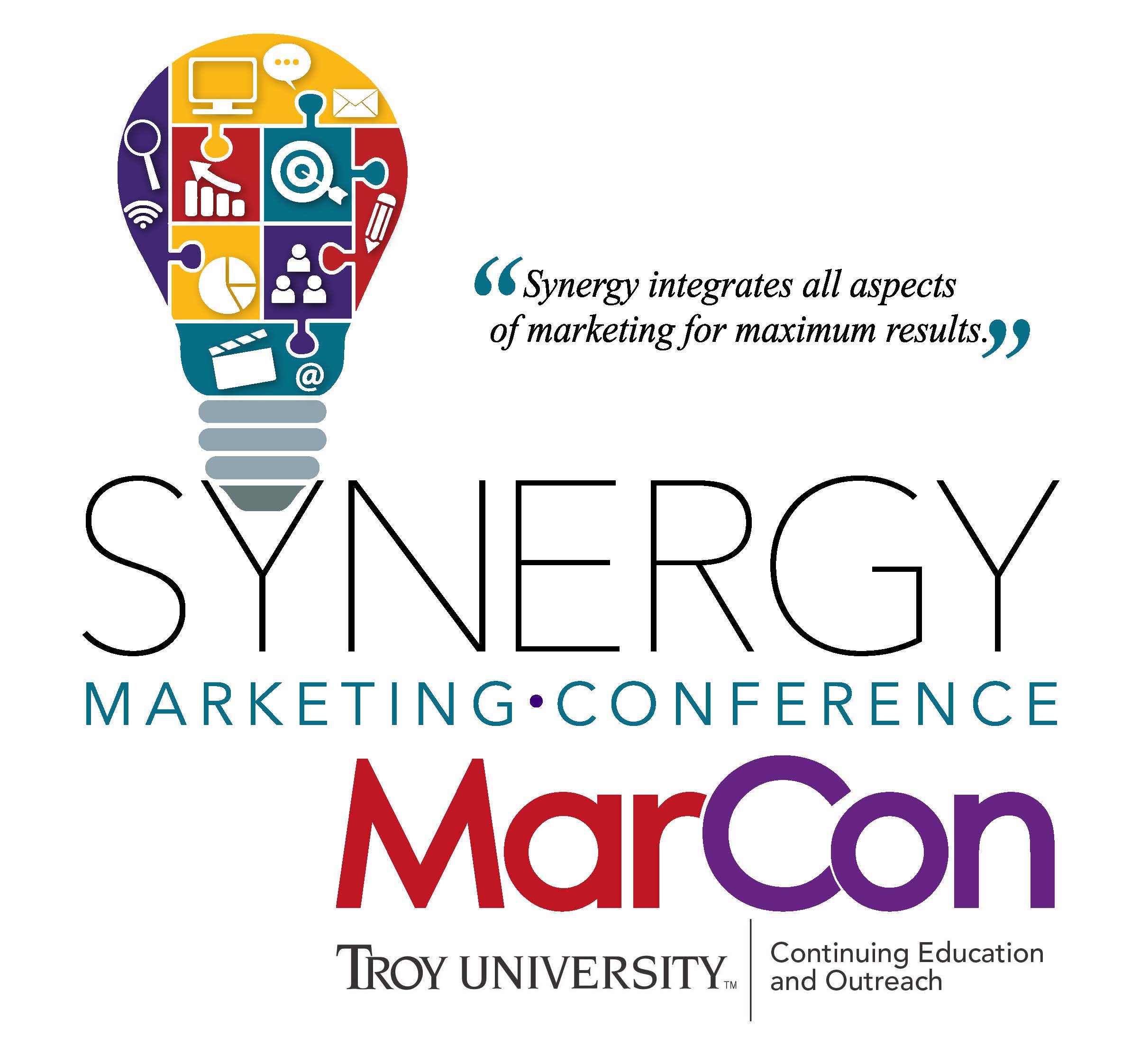 Continuing Education and Outreach, Troy University invites you to participate in our Synergy Marketing Conference
MarCon is being rescheduled - new date coming soon!
Who Should Attend:
Marketing and PR Professionals
Company Leaders and Managers
Content Managers and Creators
Anyone who spends 25% or more of their time in the areas of Marketing, Public Relations, social media, community relations, HR, video production, corporate communications, word-of-mouth marketing, publicity, brand marketing, or media relations.
Why You Should Attend:
Networking: Meet valuable contacts and network with leading industry professionals.
Local: It's local and cost effective!
Experts: Meet top tier marketing providers and keep up with the latest trends.
Knowledge: Learn what leading brands are doing within the profession.
Content: Learn more about marketing in one day than you have in the past month.
Agenda*:
8:00 - 8:30am Check-in
8:35 - 9:35am General Session
9:45 - 10:45am Breakout Sessions
11:00am - 12pm Breakout Sessions
12:00 - 1:30pm Lunch and General Session
1:45 - 2:45pm Breakout Sessions
3:00 - 4:00pm General Session
*This schedule is tentative and is subject to change
Cost to attend:
Registration includes conference materials, lunch and breaks.
To register by telephone, please call 334-983-0005.
Location: This one-day conference will be held in the Gold Room of Whitley Hall on the Troy University Montgomery Campus on Montgomery Street.
Sponsorships available: Please contact Laura Chambliss (lhchambliss@troy.edu) for more information on sponsorships.
Reasons to Sponsor:
Brand Visibility
Targeted Marketing
Consumer Perception
Community Goodwill
Business Relationships