Troy Campus | 135 Eldridge Hall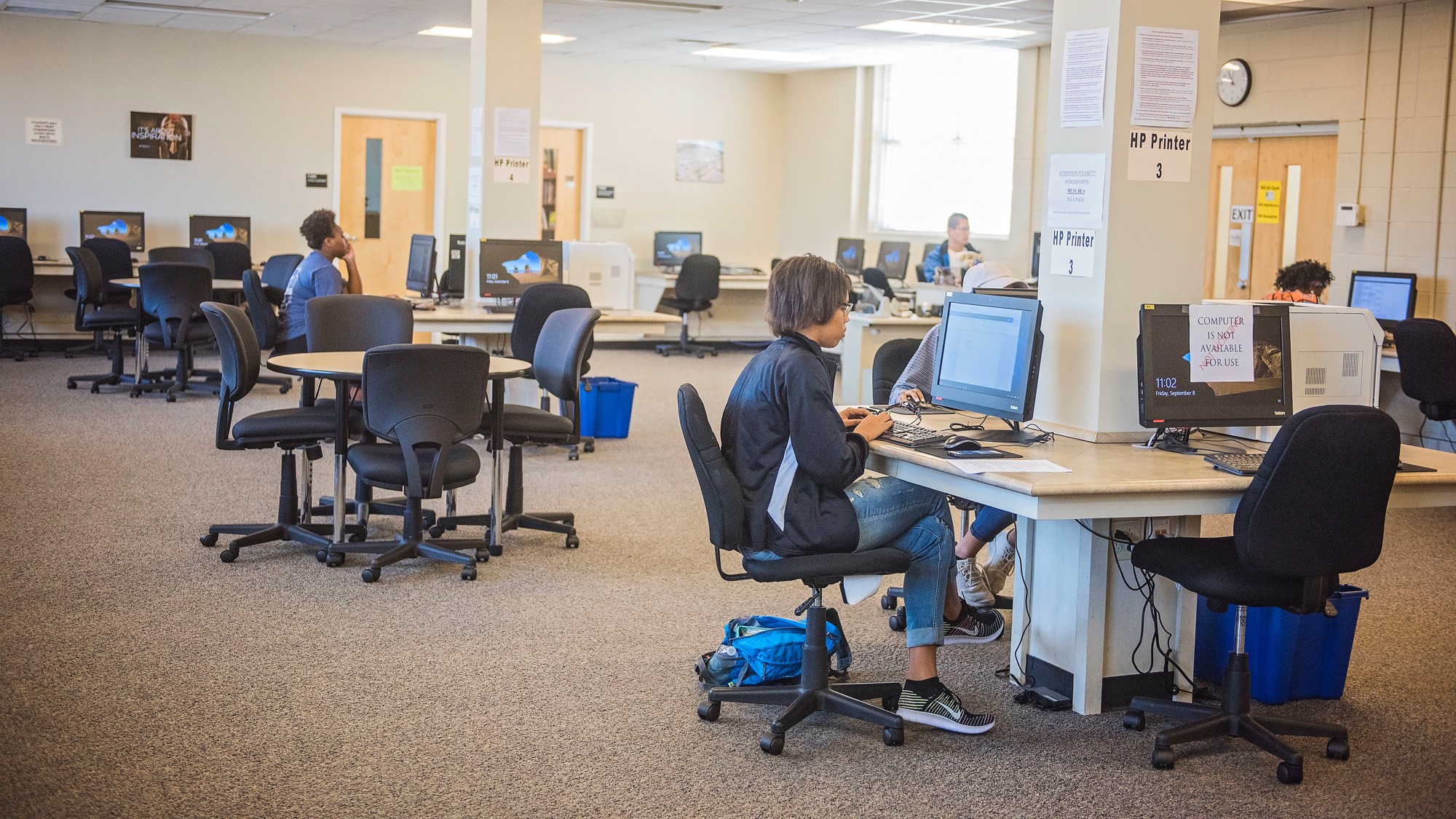 Sign-in Process
Upon entering the lab, students must swipe their valid Troy University ID card. Then, students must log onto the computers using their Troy University username and password.
What We Offer
All of the computers are connected to the Internet and to printers. Microsoft Office Suite 2016 includes Word for word-processing, PowerPoint for slide presentations, Excel for spreadsheets and charts, Publisher for creating publications, and Access for databases. Other software includes Photo and Paint for viewing and editing photos, Adobe Acrobat Reader to open and read pdf documents, Respondus Lockdown Browser, and SPSS for Statistics.
ComputerWorks continuously provides tutorial services to lab users who need help with the operation of computer hardware and scanners as well as navigation through software programs installed on the computers. We invite TROY students to visit the lab.
Summer Semester Schedule 2019
Monday - Friday: 8:00 a.m. - 5:00 p.m.

Saturday - Sunday: Closed

Contact Us
Need to contact us? Give us a call at (334) 670-3413
Need to see us? We are at 135 Eldridge Hall, in the John W. Schmidt Center for Student Success.