HIGHLIGHTS
Interim Director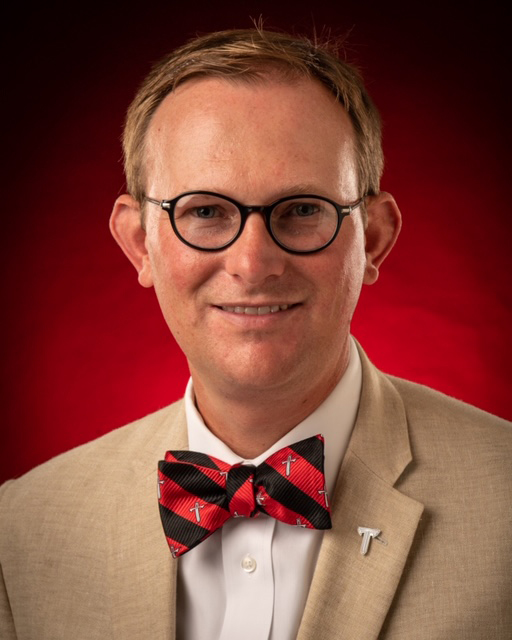 As of 2020, Dr. Allen Mendenhall directs the Center. A lawyer by training, he also holds a doctorate in English and comes to the Center from Faulkner University, where he was associate dean of the law school and executive director of the Blackstone & Burke Center for Law & Liberty. Dr. Mendenhall also serves as associate dean for the Sorrell College of Business.
2020 Herman W. Lay Memorial Award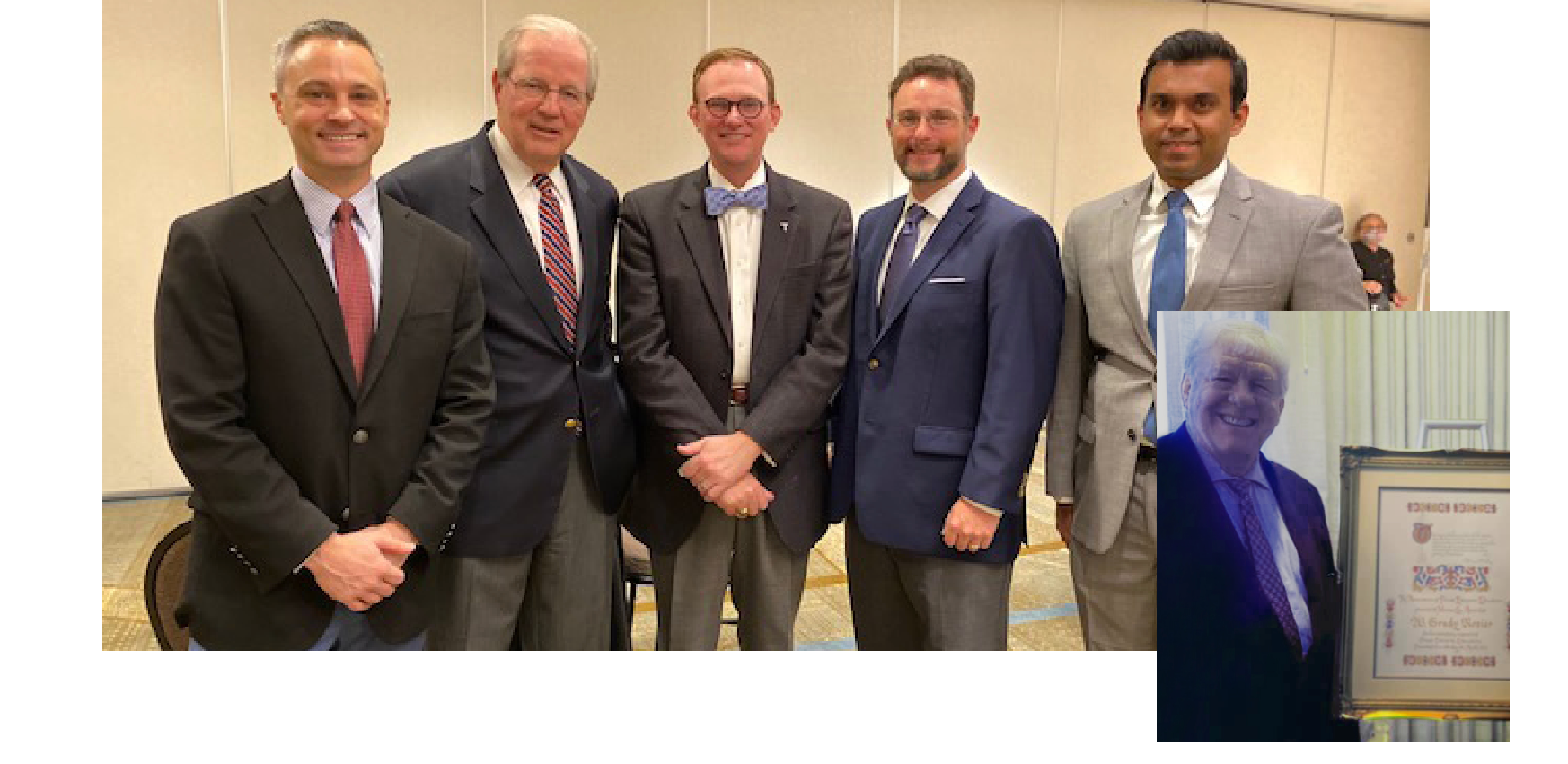 Manuel H. Johnson, the Center's namesake, received the 2020 Herman W. Lay Memorial Award from the Association of Private Enterprise Education (APEE). Here he is pictured (above) with former Center faculty member Dr. Thomas Hogan and current Center faculty members Dr. Allen Mendenhall, Dr. Stephen Miller, and Dr. G.P. Manish.
A benefactor of the Center, Grady Rosier was the 2021 recipient of the same award from APEE. He is pictured (below) with Dr. Allen Mendenhall.
EconVersations
The Center's television show, "EconVersations," is nearing its 200th episode. Dr. Daniel Sutter is the current host of EconVersations, which airs on stations in the Dothan, Phenix City, Troy, and Montgomery regions and appears online for general viewing. The show now appears as a podcast as well, and old episodes are being converted into podcast form.
Montgomery Federalist Society
Dr. Stephen Miller and Dr. Allen Mendenhall after Dr. Miller's talk to the Montgomery Federalist Society regarding the topic of economic inequality.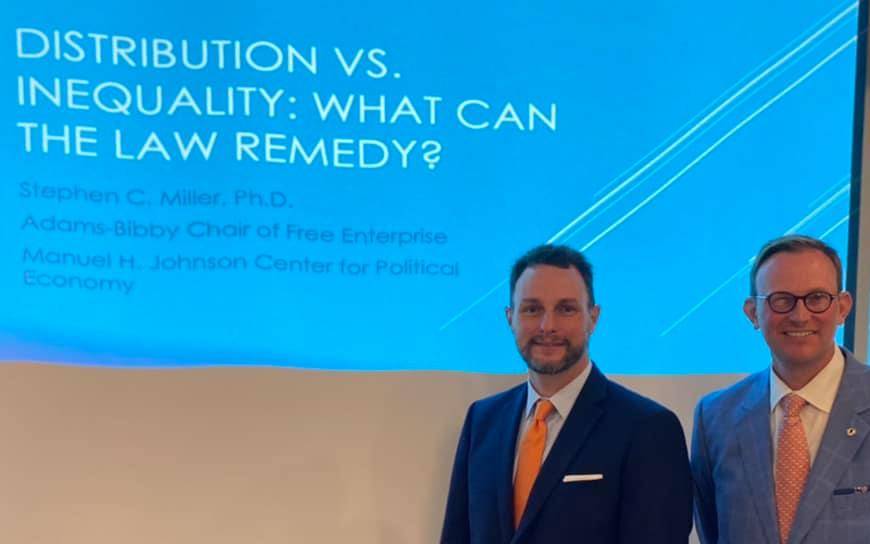 Success Stories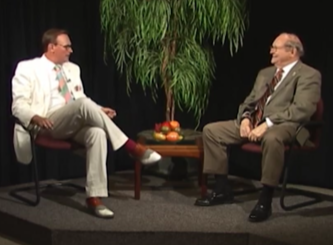 Dr. Allen Mendenhall created the television show "Success Stories," which highlights the lives and careers of individuals who have accomplished great things. Here he is interviewing Alabama State Treasurer John McMillan.
Capitalism and Inequality
Dr. Stephen Miller and Dr. G.P. Manish edited the volume Capitalism and Inequality (Routledge), which rejects the popular view that attributes the recent surge in inequality to a failure of market institutions and suggests that inequality might instead involve problems associated with government intervention and cronyism.
CSPAN
Dr. Allen Mendenhall interviewed the Honorable Jeffrey Sutton of the United States Court of Appeals for the Sixth Circuit on C-SPAN Book TV.
Campus Visit
Center faculty with Dr. Manuel Johnson during one of his visits to campus. Appearing in photo from left to right: Dr. Malavika Nair, Dr. Stephen Miller, Dr. Allen Mendenhall, Dr. Manuel Johnson, Dr. John Dove, Dr. Daniel Sutter, Dr. G.P. Manish.