Alabama Supreme Court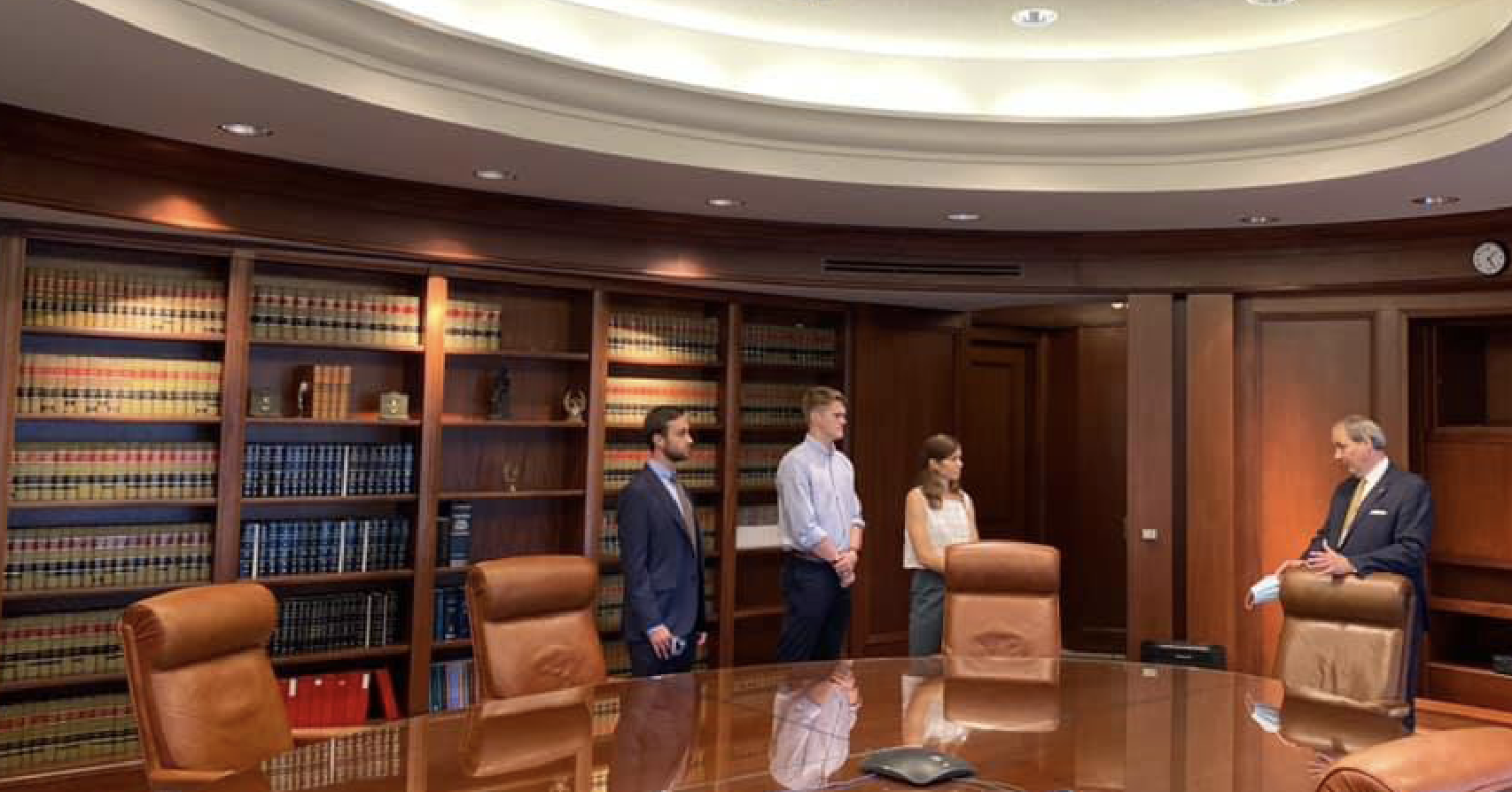 Several Center M.A. students graduated from Hillsdale College. Dr. Allen Mendenhall led them on a tour of the Alabama Supreme Court, where they met with Justice Will Sellers, a Hillsdale alumnus whose opinions are increasingly known for their law-and-economics jurisprudence. Justice Sellers and his wife, Lee, who works for Governor Kay Ivey, treated the students to dinner that evening.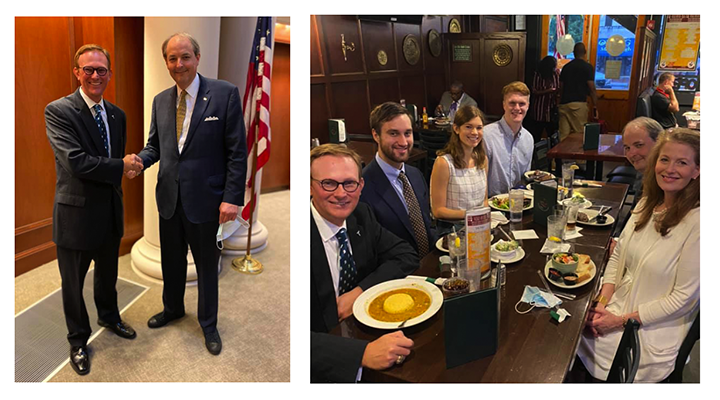 Grant Awarded to Students
The Center hosted a university-wide reading group on the subject of "Socialism versus Capitalism" during the fall of 2020. Here Dr. Mendenhall poses with the participating students. The Center received a generous grant from the Acton Institute to host a fall 2021 reading group on the subject of inequality.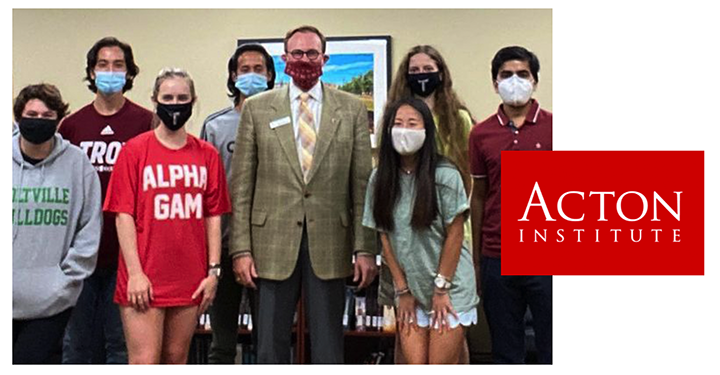 Capitaf
Thanks to a generous donor to the Free to Choose Network, four of the Center's students are traveling to Capitaf this summer for study and educational programming based on the work of Milton Friedman. Capitaf is the summer home of Milton and Rose Friedman. Dr. David Friedman will direct some of the educational programming along with the Center's Dr. Stephen Miller.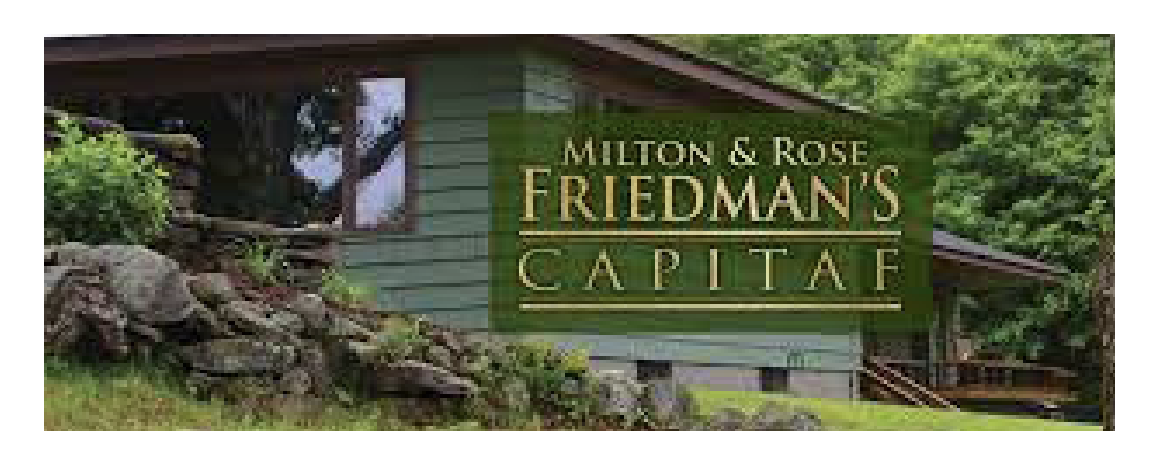 Student Accomplishments
The Center continued to support students in the M.A. in economics program. A total of twelve graduate students received support through the Center in 2020-21, and four of them completed their degrees. Nicholas Jensen graduated in May and will begin the Ph.D. program at Middle Tennessee in August, as will 2020 grad Anton Chamberlin. Robert Zwarich will begin the Ph.D. program at Texas Tech in August. Alums Noah Trudeau, Gordon Miller, Rania Al-Bawwab, Konstantin Zhukov, Nicholas Reinarts and Vitor Melo continue to progress in Ph.D. programs. Noah has completed much of his dissertation at West Virginia University, and Rania plans to finish the program at Middle Tennessee State next year. December graduate William Pouncey helped start a consulting business in Birmingham. Seven new graduate students began the M.A. program between August 2020 and January 2021, and four new students have accepted funding to begin the program in August 2021. Robert Zwarich, one of the graduate students, presented a paper titled "An Austrian Perspective on Canadian Healthcare" at the Austrian Economics Research Conference at the Ludwig von Mises Institute in Auburn, Alabama.