February 2019 Newsletter
Welcome to our inaugural edition of Compass, the College of Education's monthly newsletter where we inform you how we are making a difference in the lives we encounter! This month's Compass focuses on one of Troy's own alumni who was inducted into the Alabama Educational Leadership Hall of Fame, Troy's Interpreter Training Program as well as an upcoming study abroad opportunity.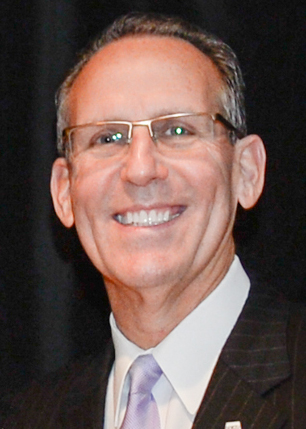 Alumni Spotlight:
Dr. Earl Franks Inducted into Alabama Educational Leadership Hall of Fame
Dr. Earl Franks (B.M.E., '86; M.S., Education, '89; Ed.S., '99) has been elected to the Alabama Educational Leadership Hall of Fame. Housed in Hawkins Hall on the TROY campus, the Alabama Educational Leadership Hall of Fame is a joint venture of Troy University, the Alabama Association of School Boards, and the Council for Leaders in Alabama Schools (CLAS). Founded in 1982, the Hall of Fame recognizes the most distinguished leaders in Alabama K-12 public education. To date, there are only 44 inductees.
Dr. Franks is presently serving as executive director of the National Association of Elementary School Principals in Alexandria, Virginia. He previously served for nine years as executive director of CLAS and was the former principal of Luverne School in Crenshaw County, Alabama. Before his role as principal, Dr. Franks directed the Luverne High School Band, leading the program to distinction on the concert stage and the football field. During his tenure with the Luverne band program, Dr. Franks was a cooperating teacher for a host of TROY College of Education interns, helping to provide a sound beginning to many distinguished band directing careers. He holds B.M.E., M.S., and Ed.S. degrees from TROY, and an Ed.D. from Samford University.
At the Hall of Fame induction ceremony in November of 2018, TROY Chancellor Dr. Jack Hawkins, Jr. said, "Earl is a true Trojan. His roots go deep here at TROY, but he has served well at all levels of education – locally, on a statewide basis, and nationally." In his remarks made during the ceremony, Dr. Franks stated, "I am honored and humbled to be standing here today among the true educational visionaries of the local, state and national levels. There are many educators more deserving of this honor than I.
The Troy University College of Education congratulates Dr. Earl Franks for this honor and is proud of his continued distinguished service to the field of education.
---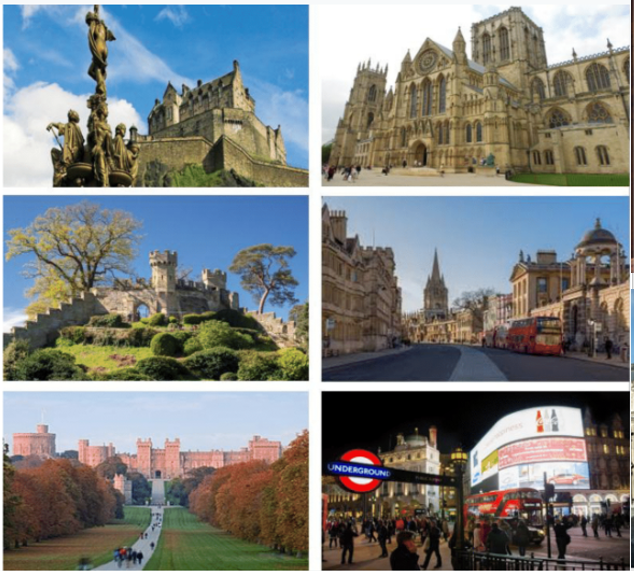 Study Abroad:
Summer 2019 United Kingdom
The College of Education is sponsoring a Study Abroad trip to the United Kingdom in early June (departing between June 1-3 and returning between June 8-10) this year. If you are interested in visiting Edinburgh, Scotland and London, England this trip may be for you. In addition to guided tours of these historic cities, participants have the opportunity to visit schools in both Edinburgh and London. Not only can you visit schools, you can attend lectures on the school systems of these incredible cities.
In order to assist students wishing to take advantage of this fantastic opportunity, students will enroll in the 1-3 credit online course, EDU 3390/5590-Global Identity: Connecting Your International Experience to Your Future making participants eligible to apply for the $1,000 Chancellor's Study Abroad Scholarship https://www.troy.edu/academics/study-abroad/index.html. This scholarship award will go toward the estimated trip cost of $4,070. The estimated cost includes airfare, lodging, in-country transportation and several meals. Registration deadline for the trip is February 27. If you have questions about this wonderful opportunity, please contact Dr. Joe Johnson at jjohnson146840@troy.edu. Cheers.
---
Interpreter Training Program (ITP)
Troy's Interpreter Training Program prepares students to pursue careers in interpreting between users of English and American Sign Language. It also offers an American Sign Language (ASL) minor, which can benefit any student's chosen major, especially students majoring in nursing, rehabilitation, psychology, education and criminal justice.
---
ASL/ITP Club Shows TROY Spirit