Regulations
Coleman Center provides meals and snacks in accordance with USDA guidelines (meal patterns and portion sizes).
Coleman Center abides by all guidelines provided by the Alabama Department of Public Health.


Meal/Snack Schedule
Morning Snack – 9:00 am
Lunch – 11:30 am
Afternoon Snack – 2:30 pm
Breakfast is not provided. Children should eat breakfast at home if your arrival time is after 8:00 am. The teacher will gladly assist your child with the breakfast that you provide when arrival is prior to 8:00 am.
Menus are posted in the office, in classrooms and the website. Copies are available upon request. Substitutions are noted on the menus in the office.
Daily Information Sheets are completed by teachers to provide information on the child's food and drink consumption (type and quantity) during the day. All infants and those children with disabilities who have special feeding needs will be provided this documentation. Daily Information Sheets will be provided for older children upon request.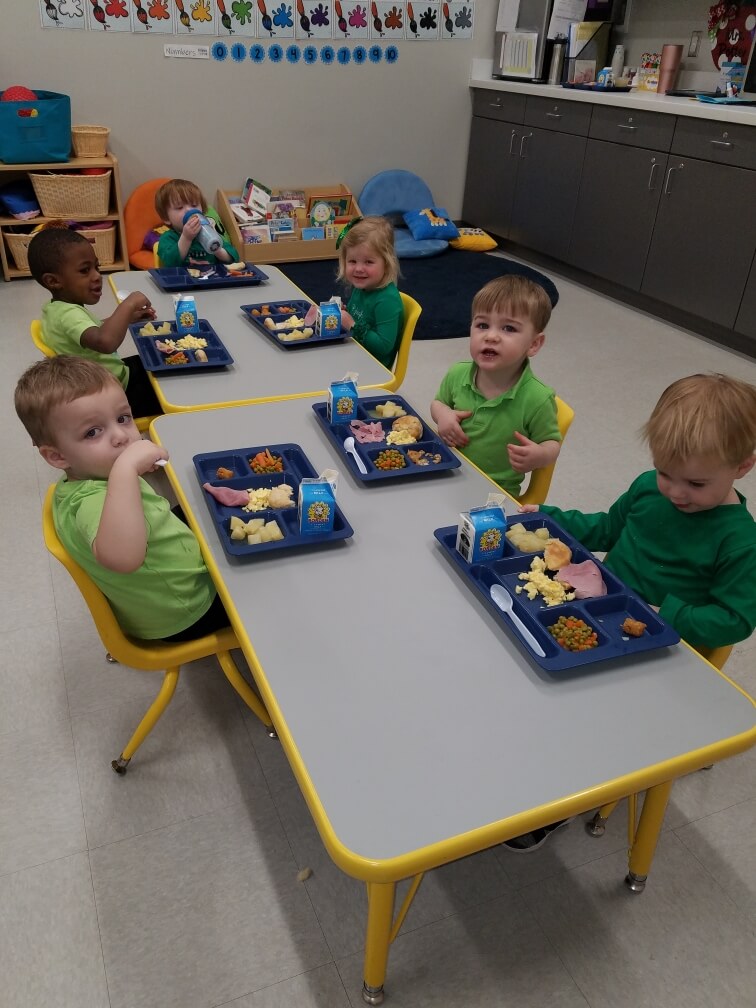 Allergies and Restrictions
Parents/legal guardians are asked to communicate any allergies or food preferences prior to the first day of enrollment.
All requests for dietary substitutions require documentation supporting the request and must be communicated to the teacher and the Coleman Center office. Requests due to preference or religious reasons must be clearly documented by the parent/legal guardian and include a comprehensive list of all prohibited foods. Requests due to food allergies and/or intolerance should have written documentation from the child's health care provider and should include a list of all prohibited foods.
Parents/legal guardians are requested to provide supplemental foods.
A Dietary Substitution Form must be completed in order to comply with USDA requirements.
Allergy and food substitutions are communicated to all staff.


Food Brought from Home
Teachers and staff will monitor the safety of food brought from home to ensure that foods and beverages:
are labeled with the child's name and date.
requiring refrigeration stays cold until served.
are provided to supplement food brought from home.

Sample Menu
Monday
Taco
Seasoned Pinto Bean
Shredded Romaine
Salsa
Chilled Fruit
Milk
Tuesday
Chicken Sandwich
French Fries
California Blend Veggies
Chilled Fruit
Milk
Wednesday
Spaghetti with Meat
Seasoned Green Beans
Glazed Carrots
Garlic Bread Stick
Cookies
Chilled Fruit
Milk
Thursday
Cheese Bites
Marinara Sauce
Buttered Corn
Peas
Chilled Fruit
Milk
Friday
Sloppy Joe
Sweet Potato Fries
Broccoli and Cheese
Chilled Fruit
Milk