Air University Associate to Baccalaureate Cooperative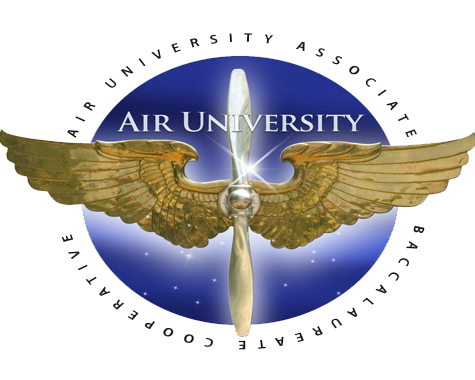 The Air University Associate to Baccalaureate Cooperative (AU-ABC) was designed to provide bachelor's degree opportunities for enlisted Airmen and Guardians. The cooperative focuses on advanced education as a means of enhancing force development while maximizing tuition assistance benefits and minimizing costs. In order to realize these objectives, the Air Force and Space Force have partnered with military-friendly civilian institutions willing to maximize credit earned through the Associate of Applied Science (AAS) degree awarded by the Community College of the Air Force (CCAF). Additionally, institutions participating in the partnership provide distance learning and bachelor's degree opportunities that are accessed through the Air Force and Space Force portals.
As an institution with a long history of serving the US Air Force and Space Force, Troy University is proud to be a partner in this initiative.
Airmen and Guardians currently completing their CCAF degree are encouraged to contact Troy University as early in their programs of study as possible so as to ensure the maximum award of transfer credit for courses completed at CCAF.
Cost
Tuition for active-duty Airmen Guardians and Reservists is $250 per credit hour for programs included in the AU-ABC Partnership. For those using tuition assistance (TA), there is no out-of-pocket tuition cost.
Course Length
9 weeks online and 16 weeks on the Troy campus
Online Student Support Services and Resources
We empower your online learning experience with a toolbox of resources designed with your growth in mind. Support is always within reach along with multiple ways to connect with teams of real people devoted to seeing you thrive now and in the future.
AU-ABC Program Options at TROY
The 9 Troy University bachelor's degree programs listed below are included in the program. Click on the degree program title to learn how your CCAF degree blends into a Bachelor of Science degree from TROY.
Bachelor of Applied Science in Computer Science
Bachelor of Applied Science in Resource and Technology Management
Bachelor of Science in Criminal Justice
Bachelor of Science in Human Services
Bachelor of Science in Hospitality, Sport and Tourism Management – Concentration in Sport Management
Bachelor of Science in Occupational Education
Bachelor of Science in Political Science
Bachelor of Science in Psychology
Bachelor of Science in Social Science
For questions, details and further information about the AU-ABC program, please feel free to contact arajabzadeh@troy.edu.
For Airmen and Guardians interested in other programs, please review the full range of program offerings available through TROY Online.
For information regarding tuition rates and the Military and Family Scholarship Program for Airmen and Guardians not considering the AU ABC options above, please visit:
For complete details on the University programs including course descriptions, academic policies, etc. please refer to the Troy University catalog at Academic Catalogs