Summer 2019 Newsletter
Welcome to the Compass, the College of Education's newsletter where we inform you how we are making a difference in the lives we encounter! This edition of Compass focuses on What is happening in the College of Education.
What IS happening in COE?
Troy University receives ACHE approval to offer a new doctoral degree, the Ph.D. in Global Leadership...
Study Abroad:
Summer 2019 United Kingdom
The College of Education Study Abroad trip to the United Kingdom is going on now.
Master's at Work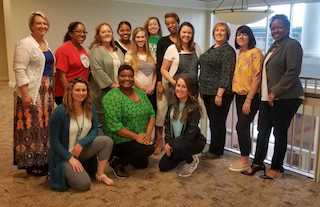 Coleman Center

Over 150 Online ACCESS Teachers Attended the ACCESS Teacher Day in Hawkins Hall