Room Features
The following are examples of amenities found in this dorm. These amenities may not be available for all room types. All room types on the Troy, AL campus have air conditioning and laundry facilities.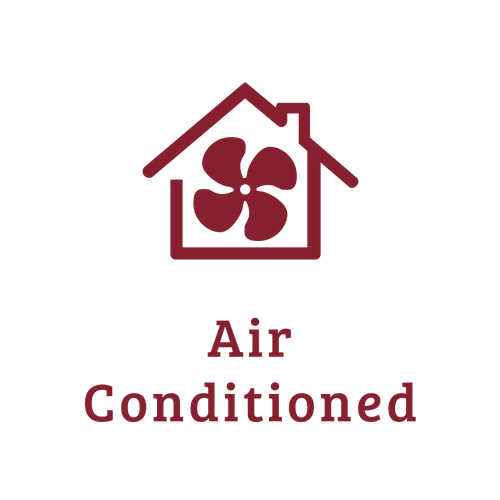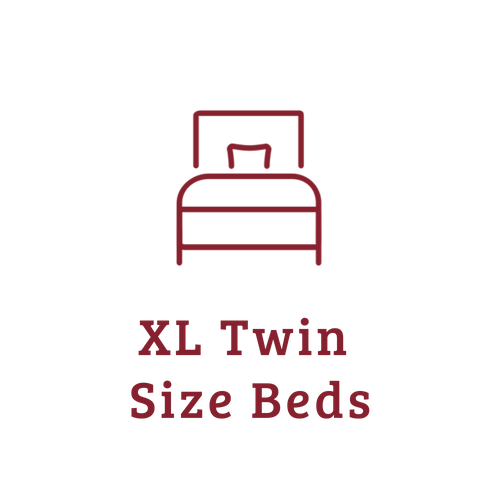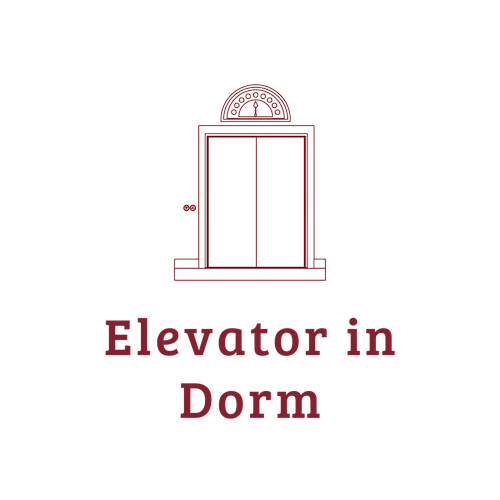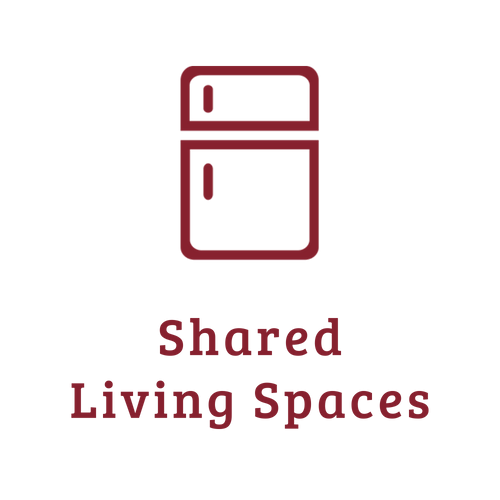 Trojan Village Information
There are two and four bedroom apartment units available. The majority of apartments are four bedroom units. Each unit has individual bedrooms. There is a common living room area for each unit and a kitchenette with a shared refrigerator and microwave.
Long Twin Beds
Living Room Window Measurements: 70"W x 58 1/2"H
Bedroom Windows Measurements: 34 1/2 "W x 52 1/2" H
Individual Bedroom Measurements: 9.33' x 11.54'
Room Closet Measurements: 2.03' X 3.50'
Two Bedroom Floor plan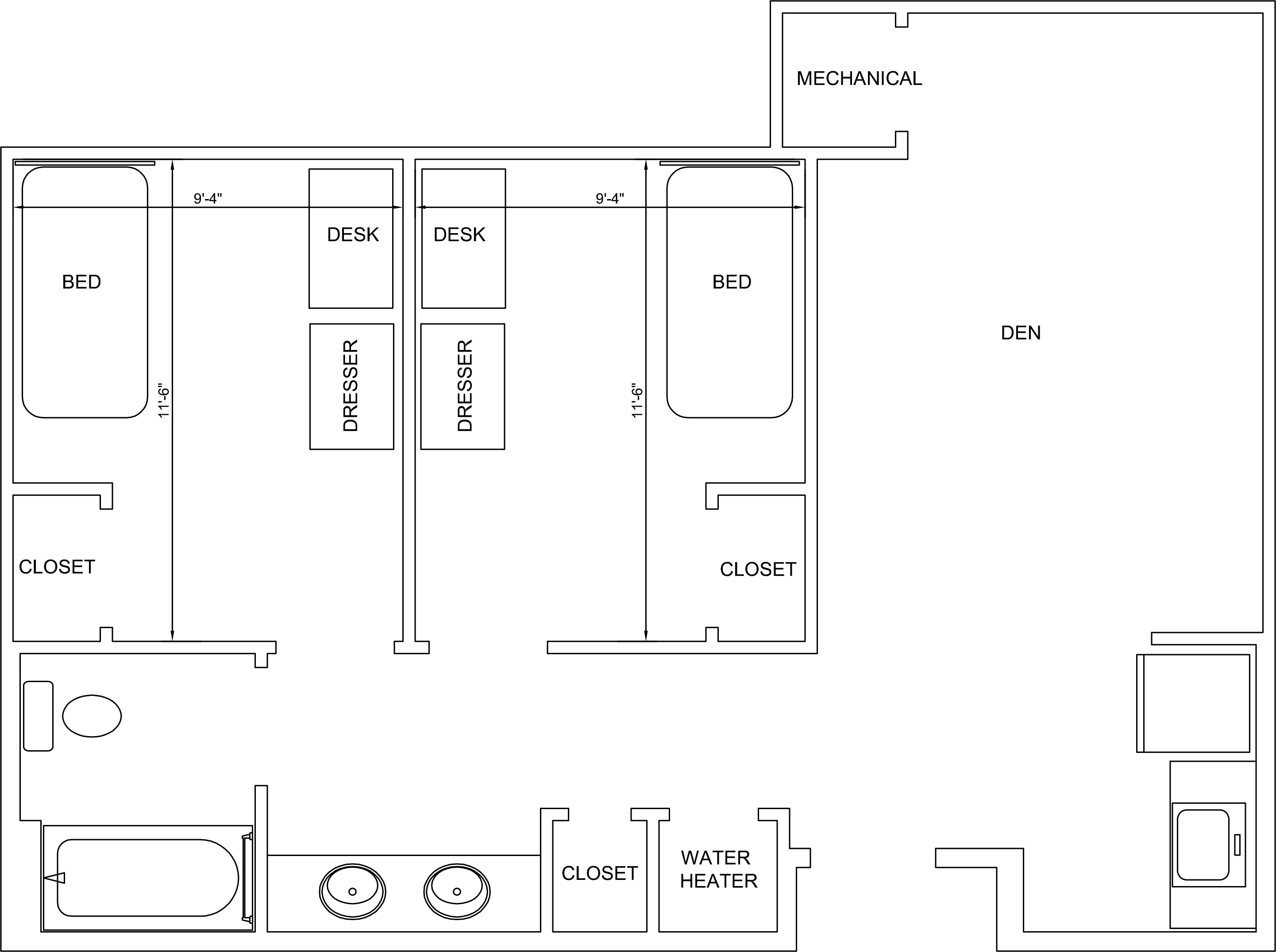 Four Bedroom Floor plan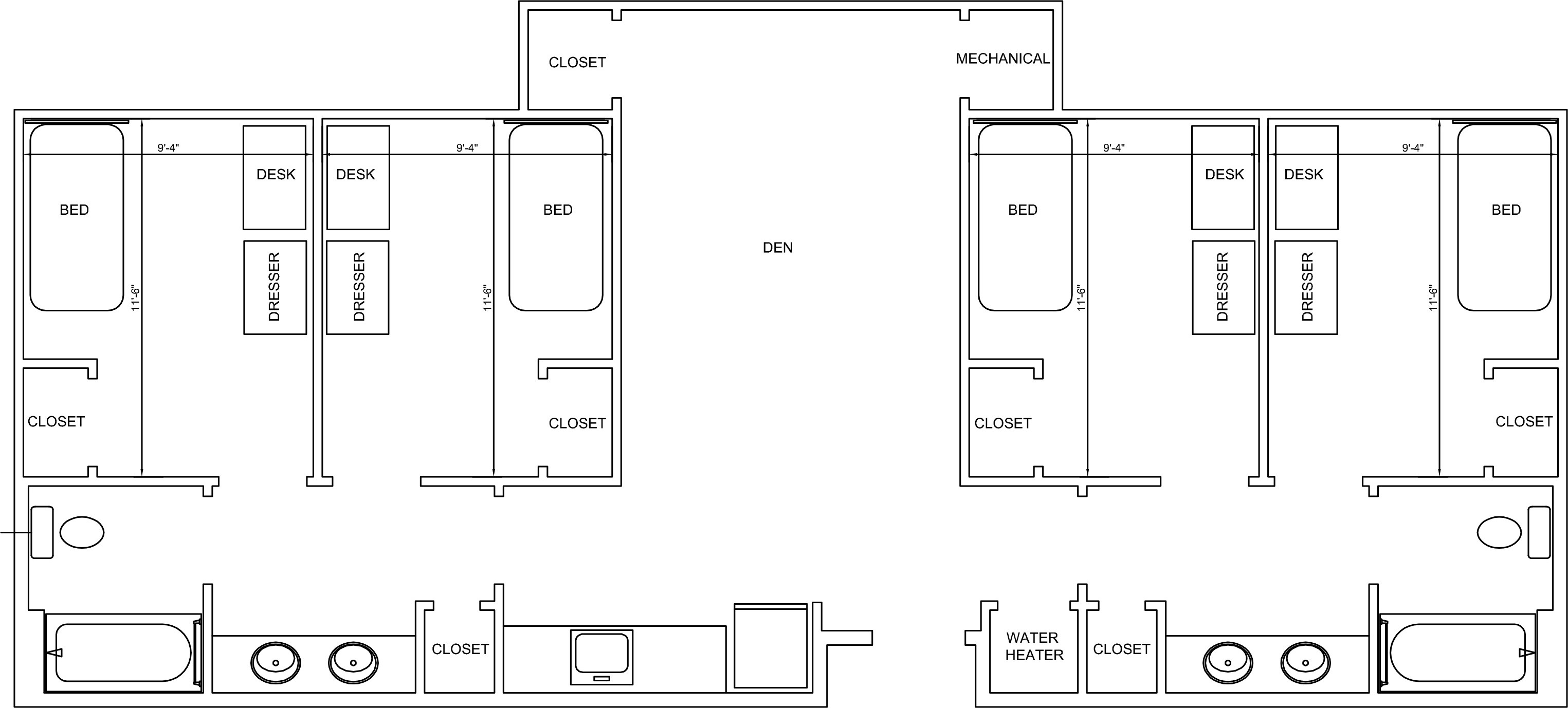 *Floor plans are not typical for all rooms (as room layouts/dimensions may vary)
Dining
Trojan Center
Banes and Noble Cafe
Academic Buildings
John Robert Lewis Hall
Malone Hall
Math and Science Complex
Eldridge Hall
Parks & Rec
Natatorium
Trojan Center Theater
Track/Soccer Complex
Veterans Memorial Stadium
Riddle-Pace Field
Troy University pays tribute to long-serving Trustee Gerald O. Dial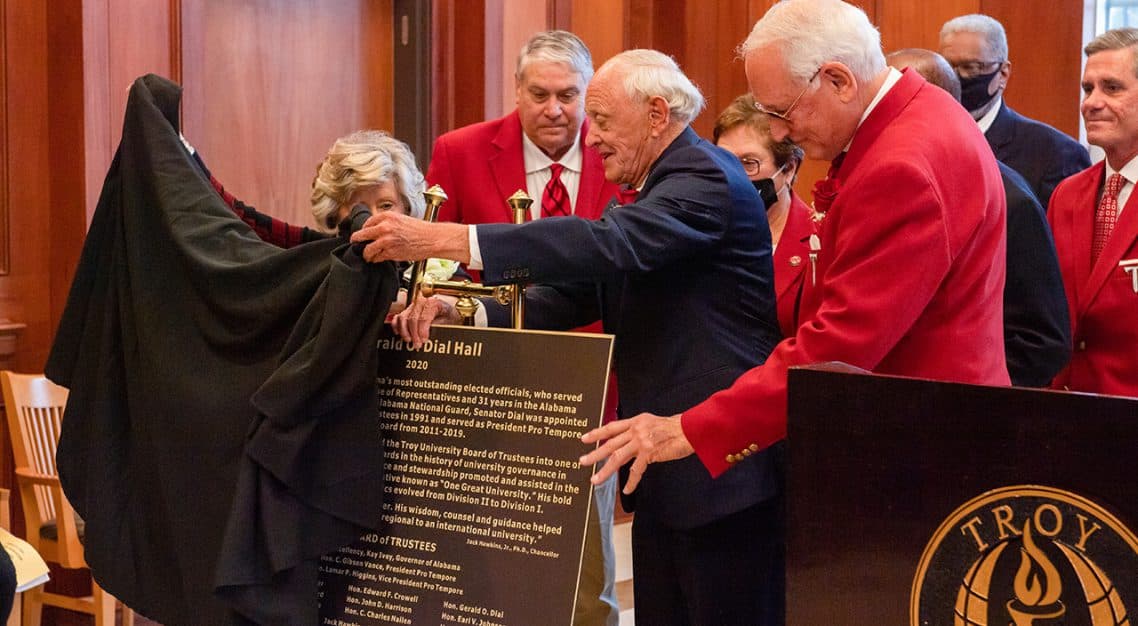 Troy University has named a residence hall for President Pro-Tempore Emeritus Dr. Gerald O. Dial of Delta, AL, in recognition of the tremendous impact he has had during his many years of service to the University and the State of Alabama.
Trojan Village 400 Building will bear the name Gerald O. Dial Hall, in honor of his service to the University and the state of Alabama. The building, so named in December, was formally dedicated on Oct. 24.
Learn More