Everyone Dreams, We Make It Real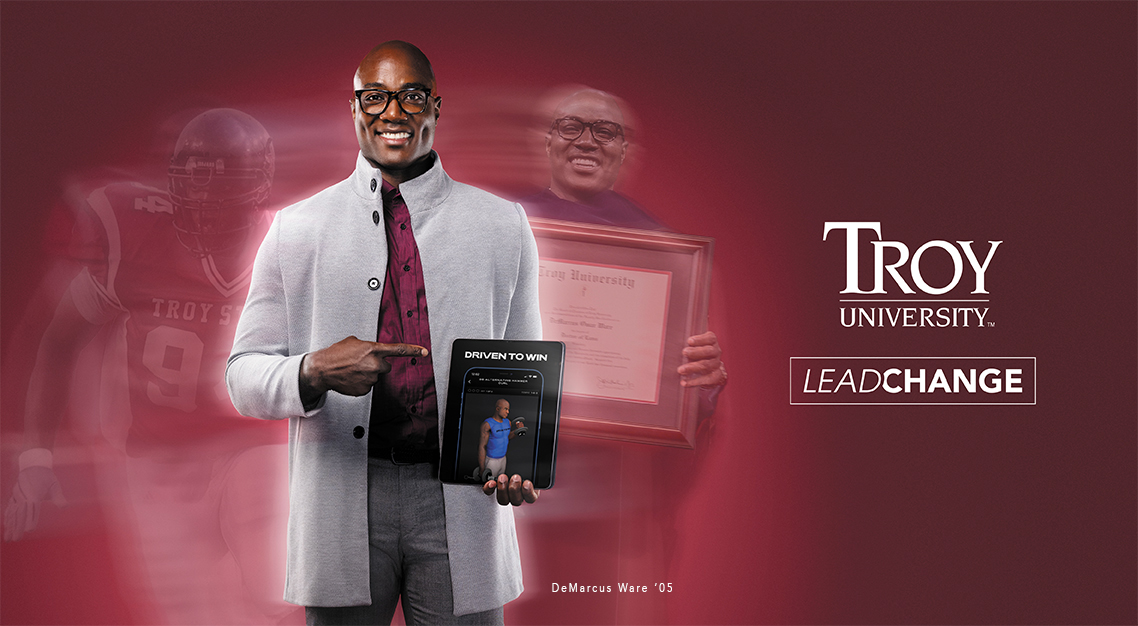 Do you have what it takes to change the world? At TROY, we've been developing leaders since 1887, and we are dedicated to helping YOU become a leader in your field. Here you can build your skills, learn to lead and make your dreams real.
Find a Home in Hampton Roads / Chesapeake
Conveniently located at Volvo Parkway and Battlefield Blvd. in Chesapeake, just off I-64, this TROY support center is the perfect place to connect with a member of our recruiting team. We have many online programs so you can become a TROY Trojan no matter where you call home. Our staff can help you register for TROY Online classes. However you choose to complete your degree, you'll get the personalized attention and support you need to succeed.
The Hampton Roads Student Support Center administers exams in a fair and uniform manner. Eligible students, with appropriate documentation, will be provided equal opportunity to demonstrate their academic skills and potential through the provision of academic adaptations and reasonable accommodations. Information about special accommodations can be found at the following link: https://www.troy.edu/student-disability-services/index.html
Commencement: Troy University graduates in the Hampton Roads are normally invited to participate in Navy College Office's combined university commencement; however, due to social distancing requirements resulting from the COVID-19 coronavirus, the May, 2021 event has been canceled. We apologize for the inconvenience. Please call Monique Rico-Chavez at 334-372-6047 or e-mail at jrico-chavez@troy.edu for more information.
Guidelines to receive appropriate accommodations:
A. Students must coordinate with the Disability Services office at the beginning of each term/semester and well in advance of any anticipated exams.

B. Specific accommodations depend upon the nature and requirements of a particular course or activity and the skills and functional abilities of the student/employee. Appropriate accommodations may include, but are not limited to: Extended time on exams/assignments; Readers/scribes/interpreters; Enlarged print/graphics; Use of a spell checker/calculator; Modified equipment or devices.

C. Requests for standard accommodations should be made at least 5 days in advance. Additional lead time (at least 7 days in advance, 14 days for finals) will be needed for special accommodations such as the use of a scribe, reader, or enlarged type.
Location Map
Schedule of Classes